About AI summary
AI ​​summary can summarize transcription results in a short time to improve work efficiency.
Noted:
Your data is never used for training.
If your text is less than 400 characters, you will not be able to generate summaries or action items.
Insufficient information may prevent an action item from being generated.
How to Use
1. Click the [Show AI Summary] icon in the upper right of the sidebar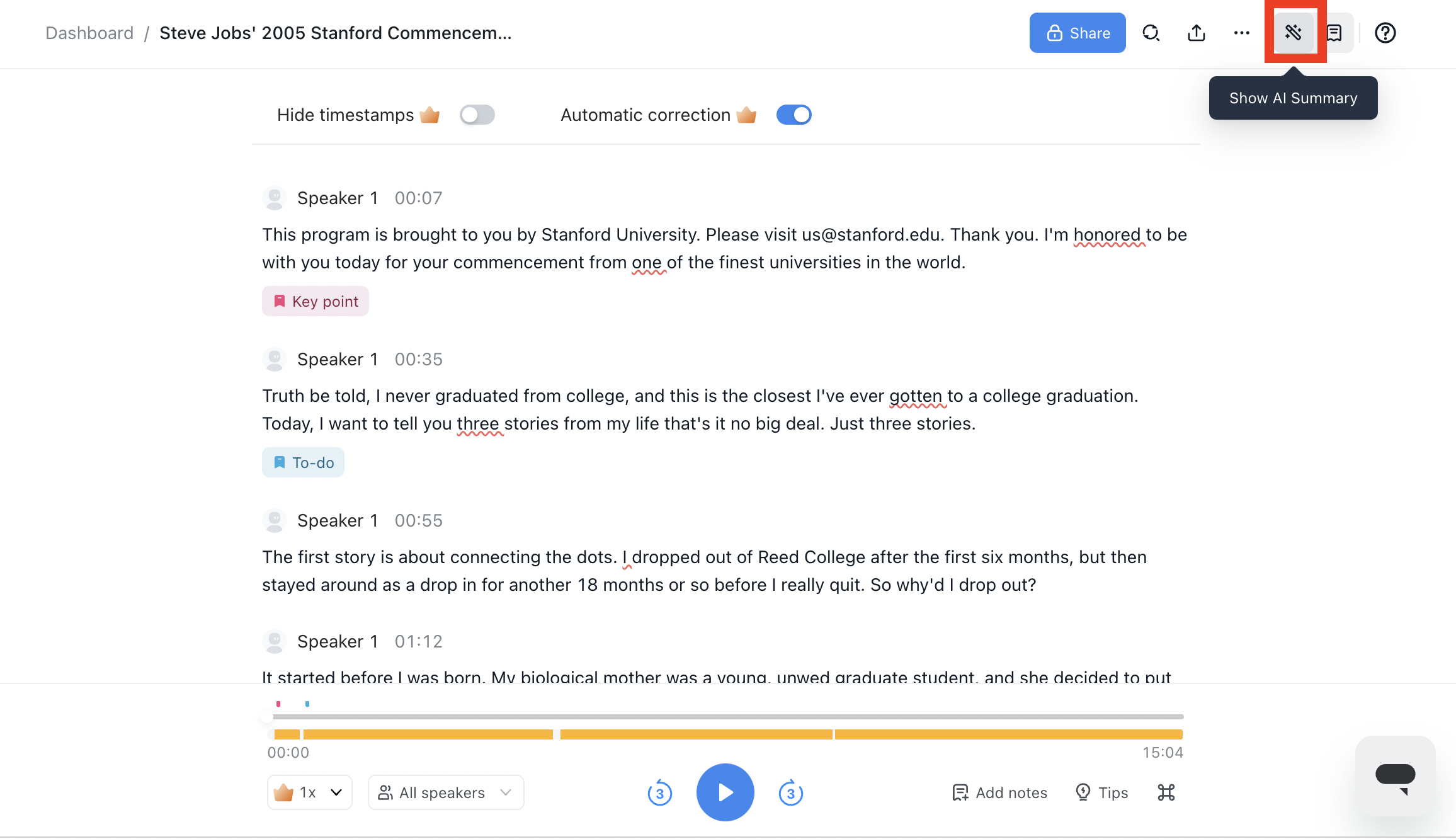 .
2. Click [Generate]
.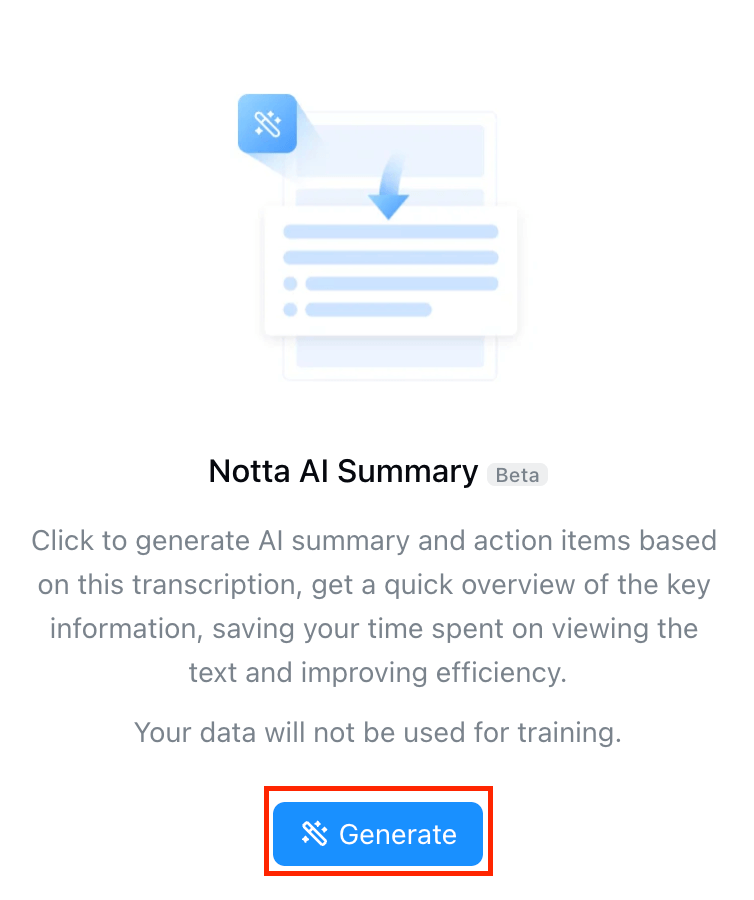 3. AI summary and Action items are automatically generated. According to the length of the transcription result, it may take 2-4 minutes to receive the result.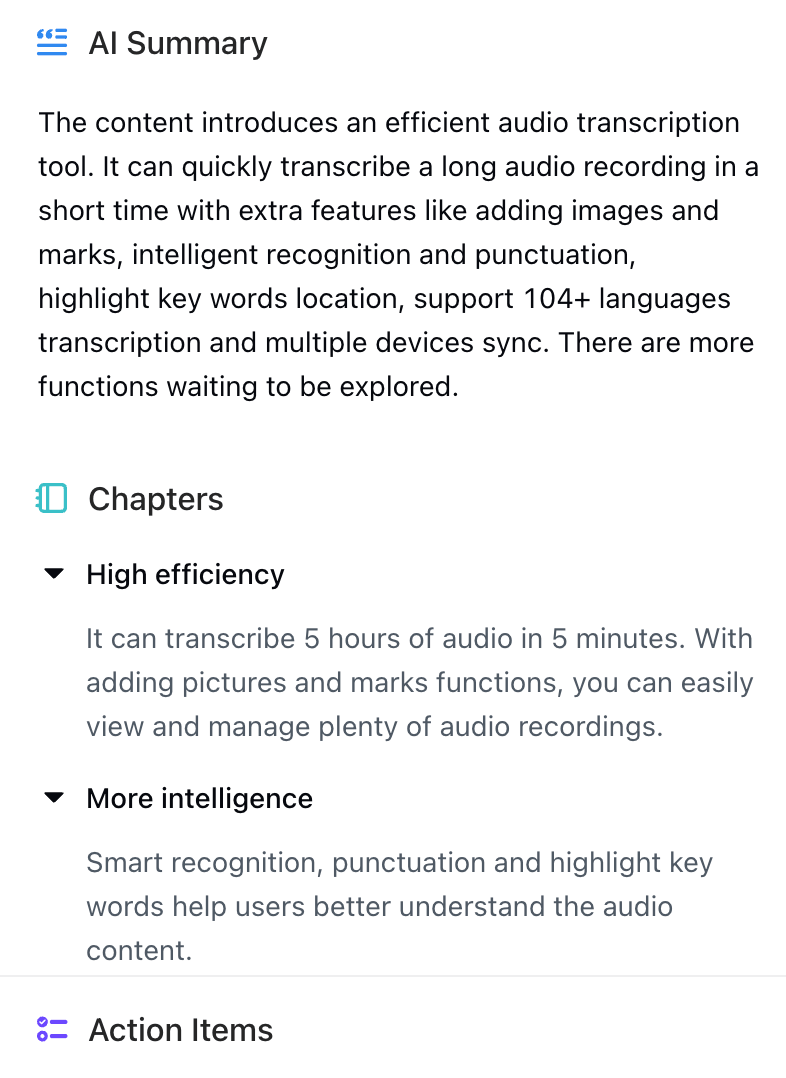 4.A [Copy] icon appears when hovering over AI summaries and action items. Click the [Copy] icon to copy the abstract.