About Scheduler
By connecting with Google Calendar, it is a function that can streamline the schedule adjustment that occurs in daily work.
Instruction
1. Click [Scheduler] on the left sidebar and click [Create my first event].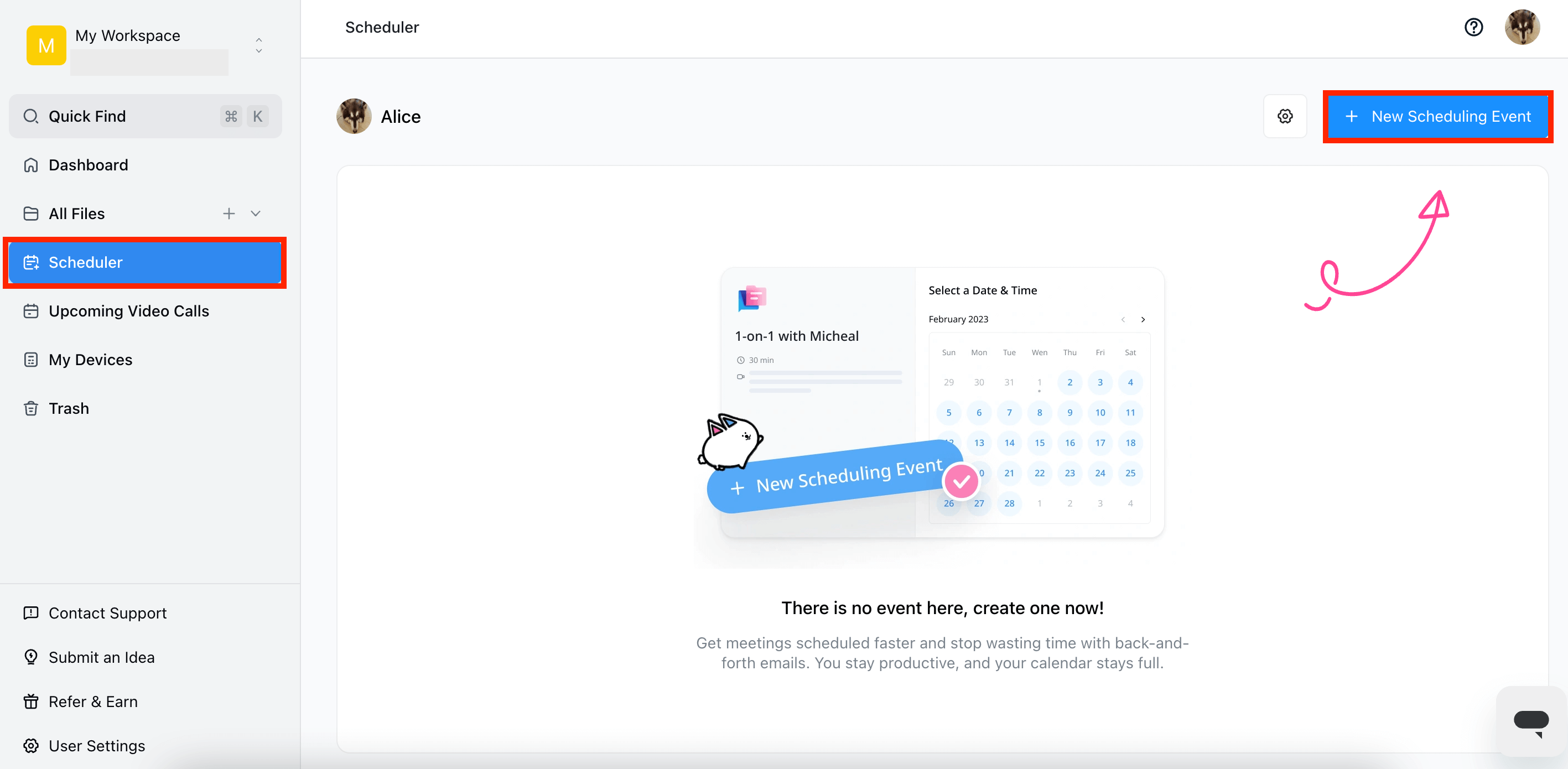 2. Click [Connect to Google].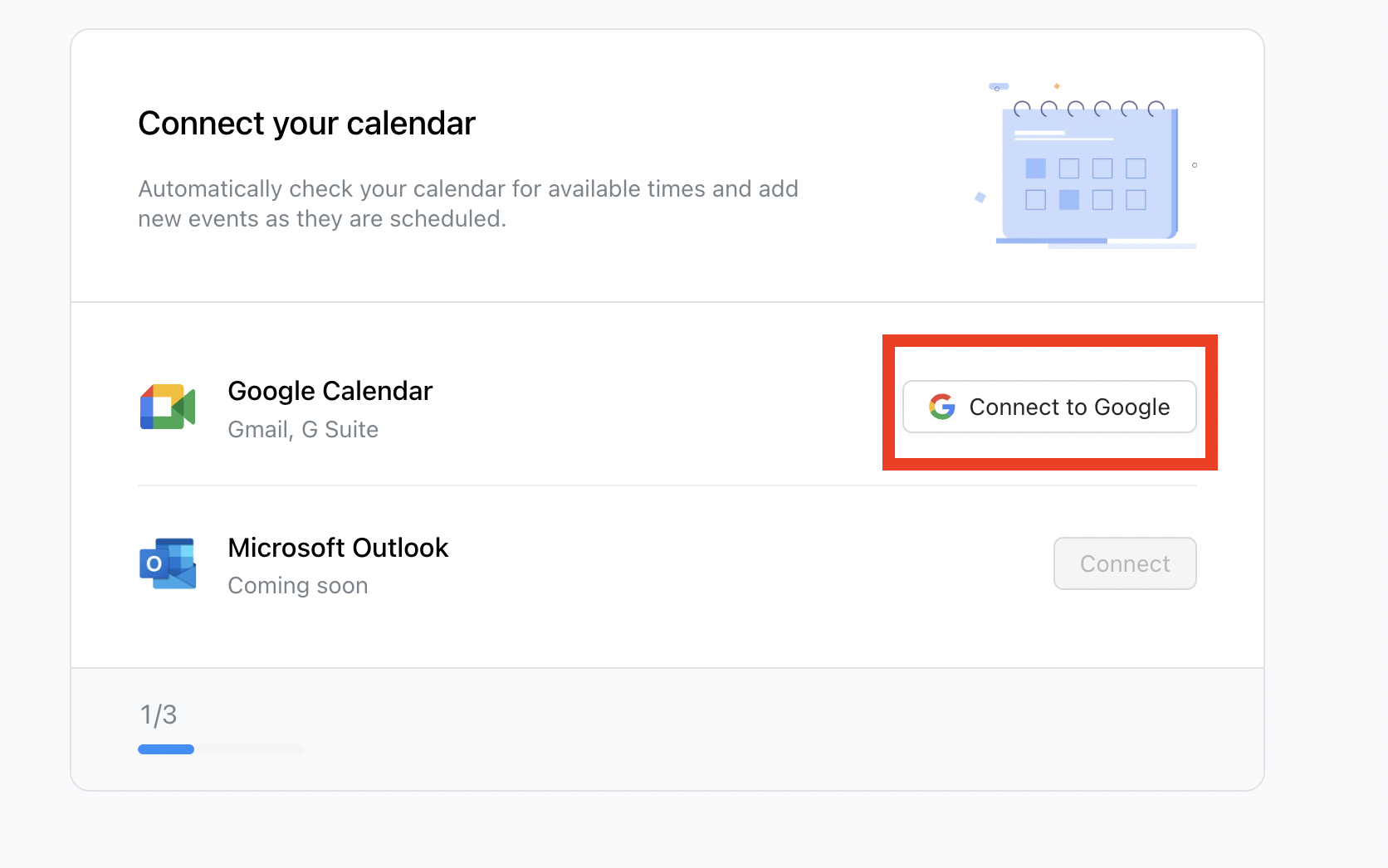 3. Select the Google account you want to link and click [Allow] to complete the connection.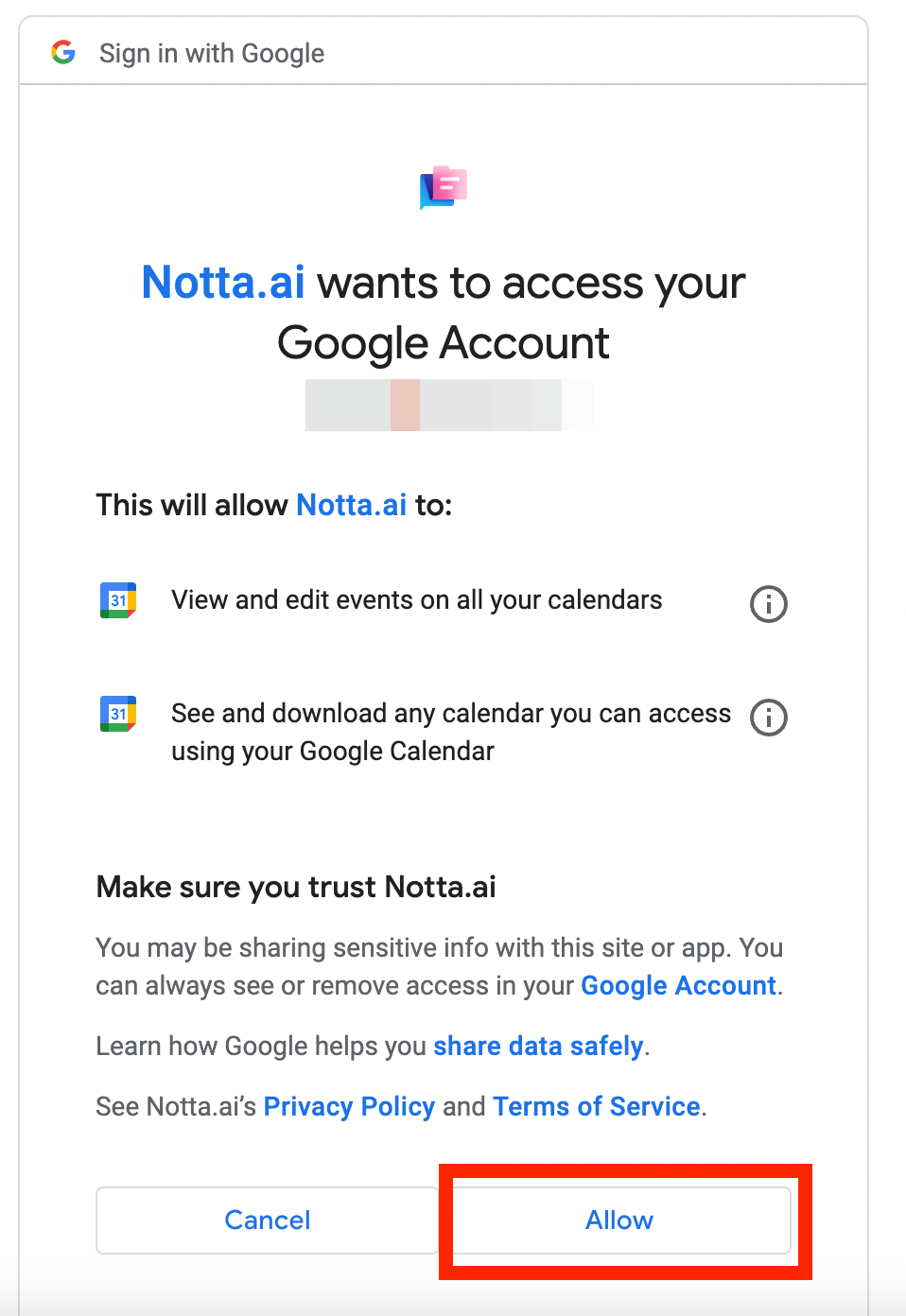 4. Select the calendar, then click [Continue].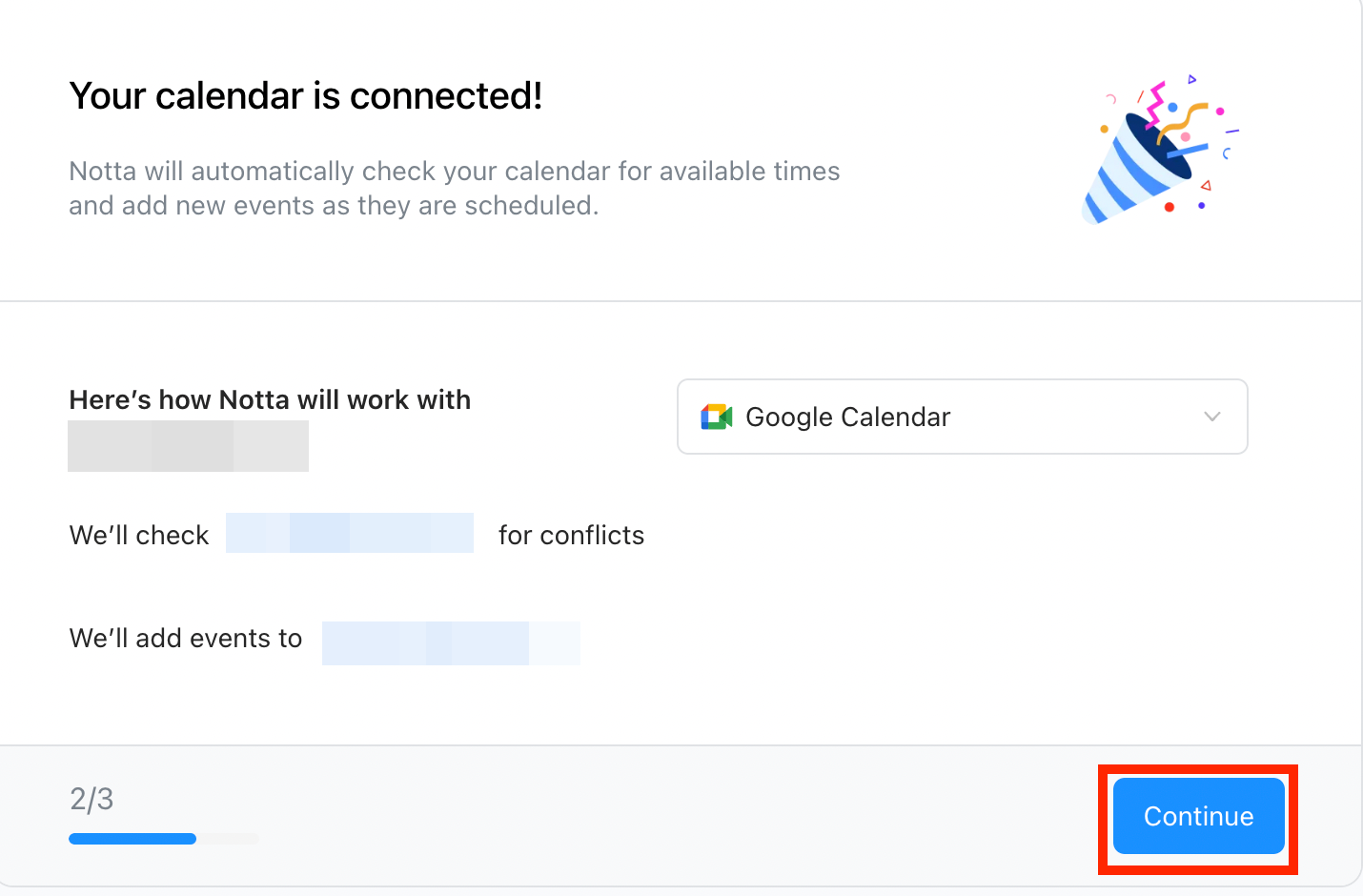 5. Set your working hours, then click [Finish].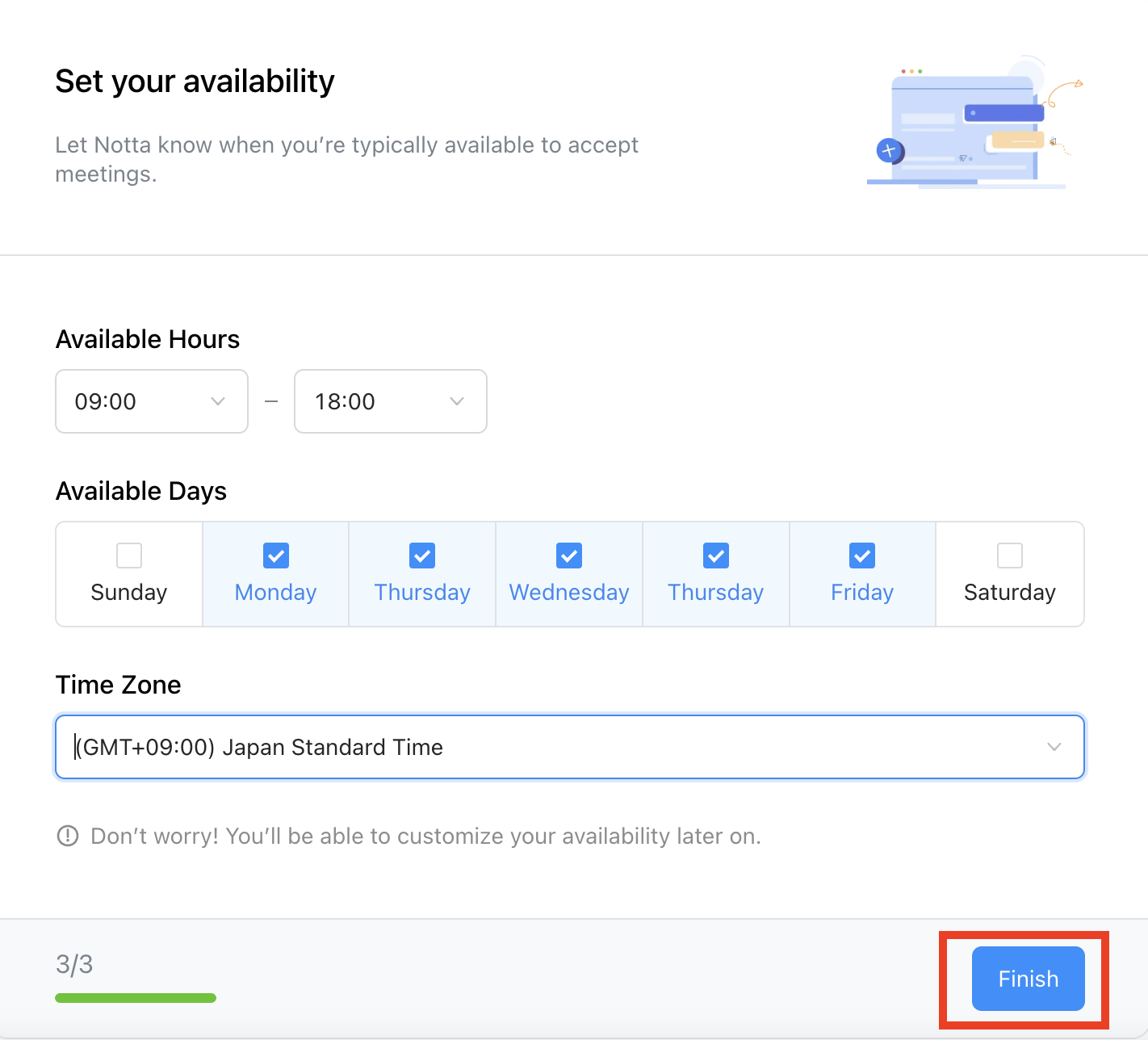 How to create New Scheduling Event
1. Click [+ New Scheduling Event]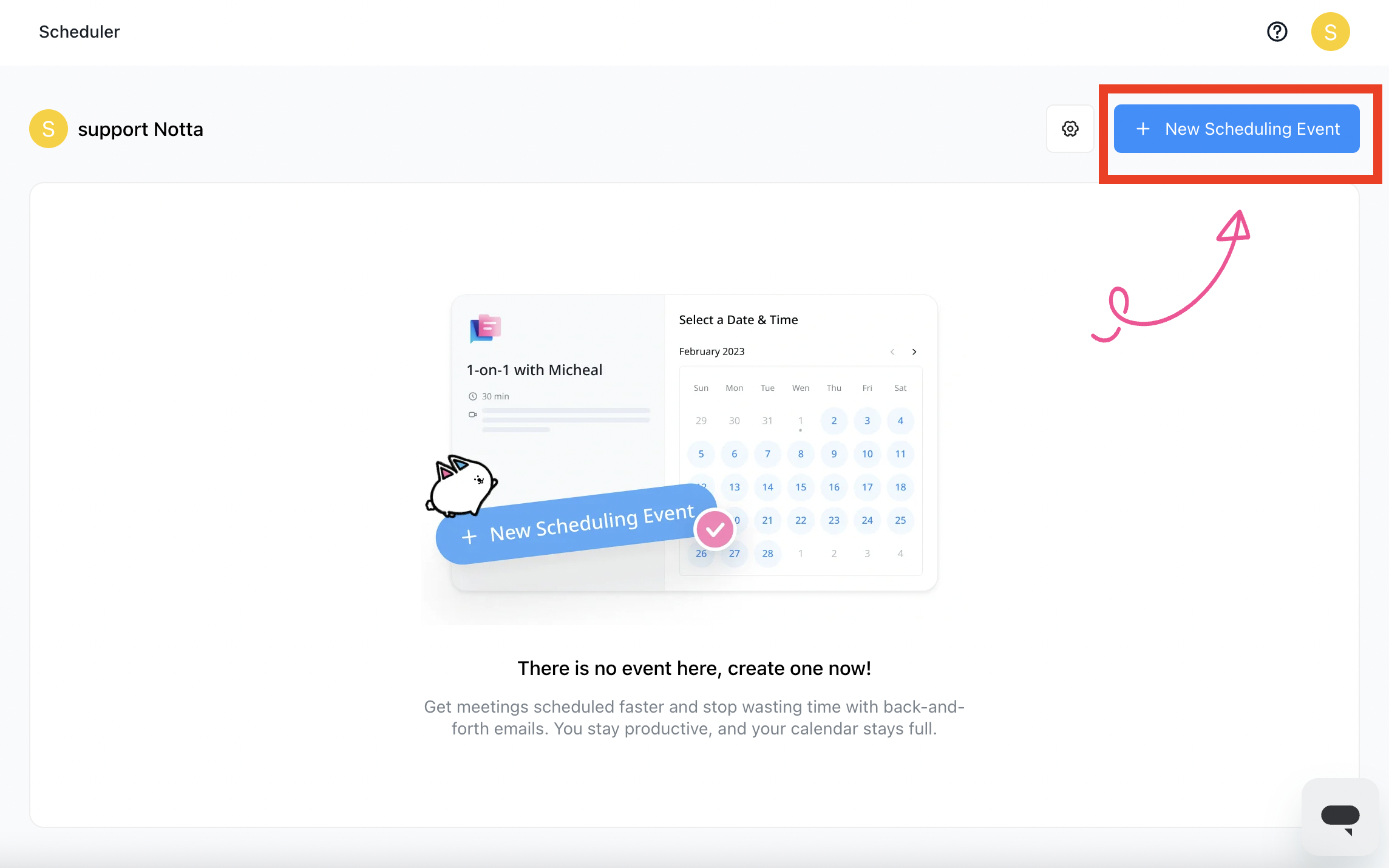 2. Then enter the [Event name], [Location](,[Description/Instructions]), click [Continue]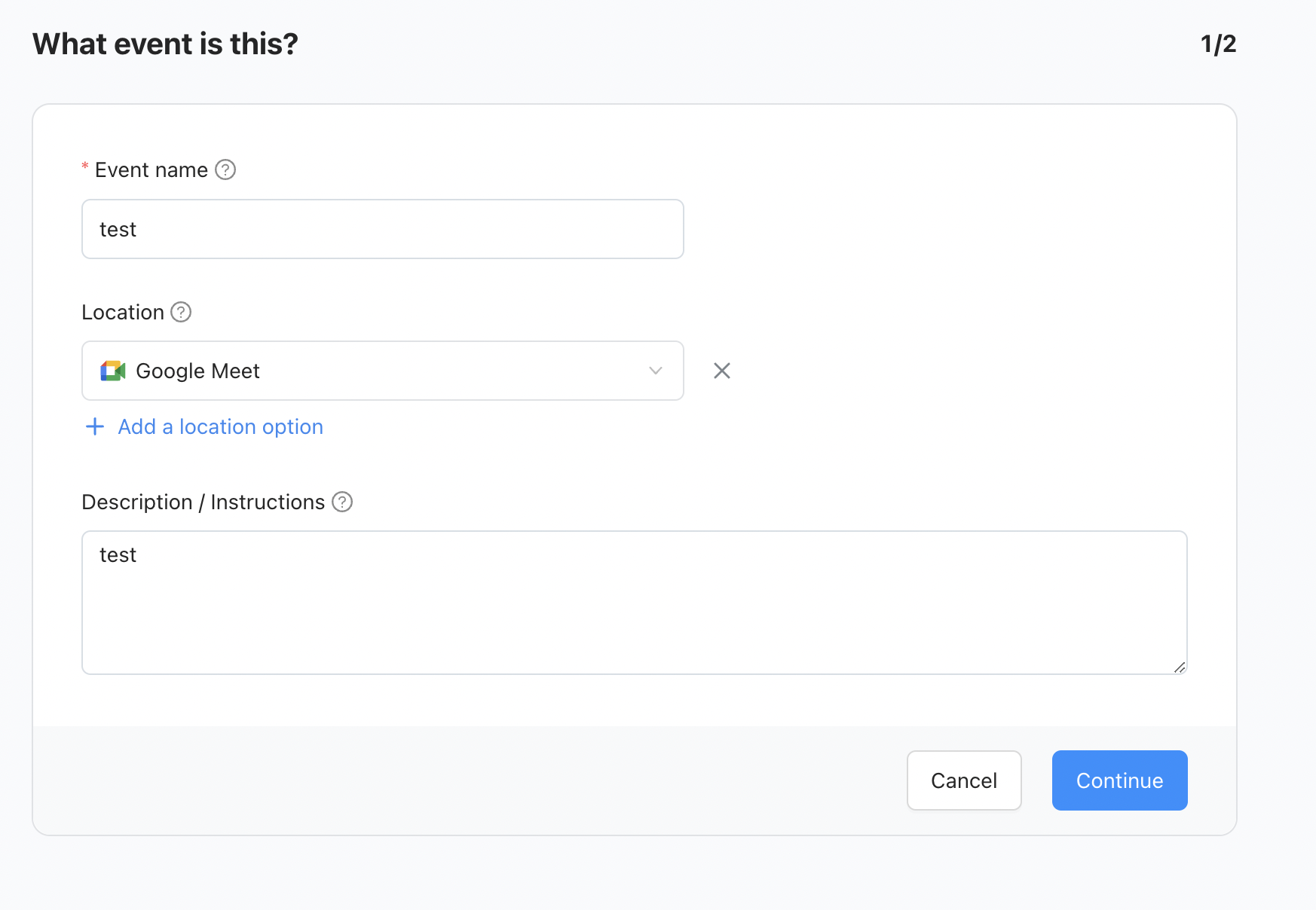 3. Select [How long your event will be?], [Time zone] and [Set your weekly hours] and then click [Create].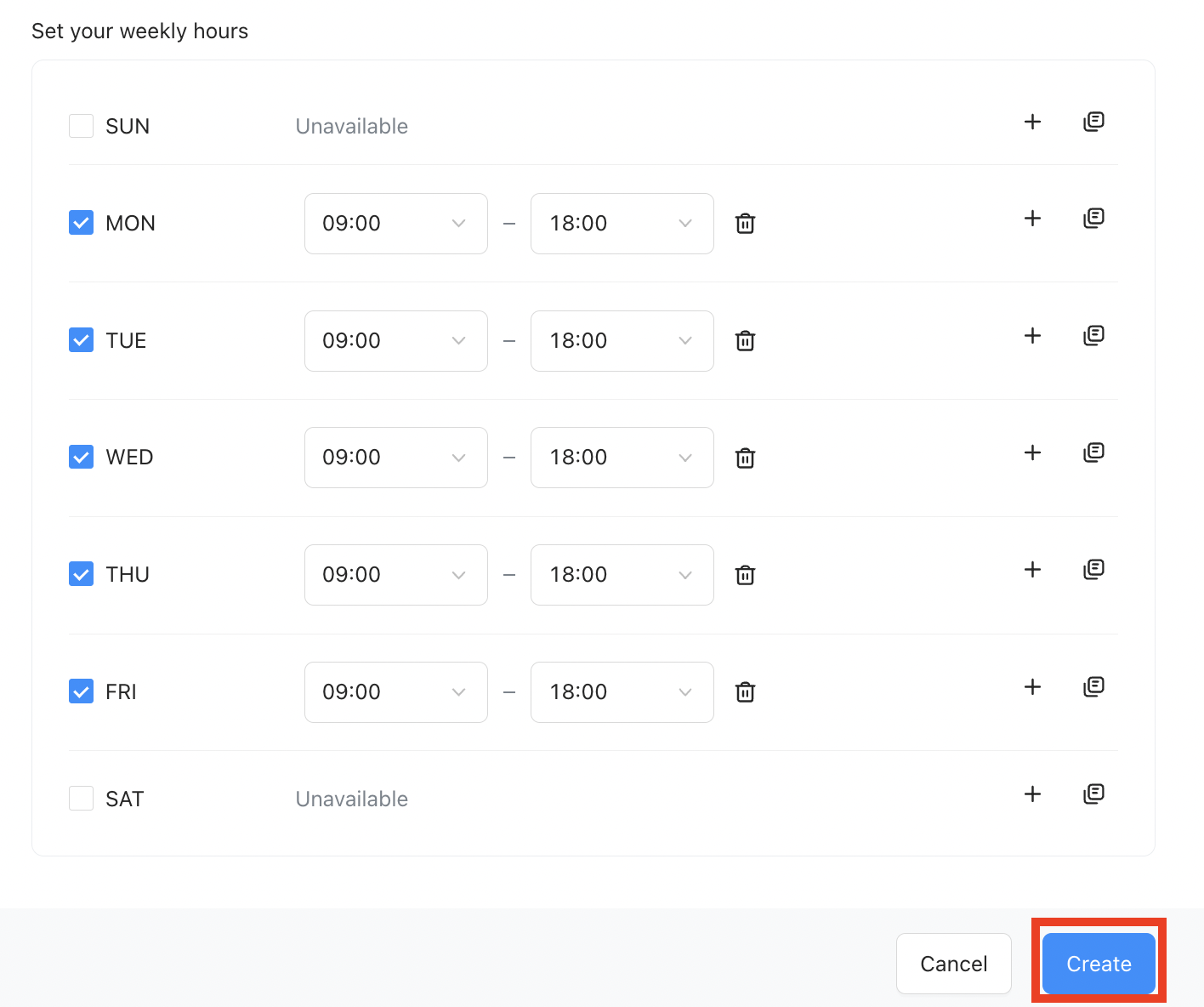 4. Confirm that the created booking page is displayed on the Scheduler. "Copy link" and send it to those who want to adjust the schedule.

How to edit/delete booking page
Click "..." on the booking page. You can edit or delete a booking page by clicking Edit or Delete.

How to make a reservation from the booking page
1. Open the booking page link, select a date and time, and click [Confirm].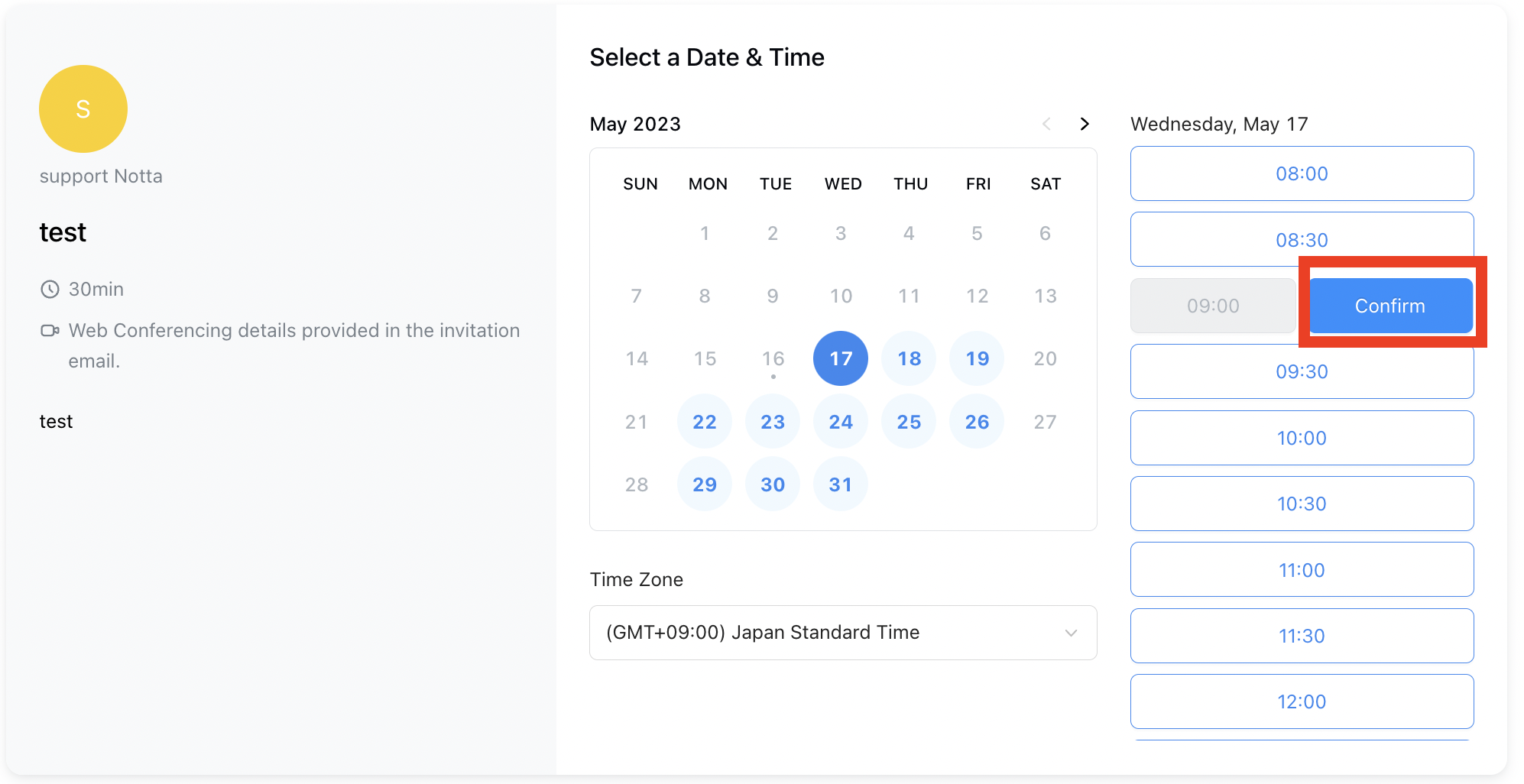 2.The default is the time zone set in the browser used to open the booking page. You can also change the timezone from the dropdown list.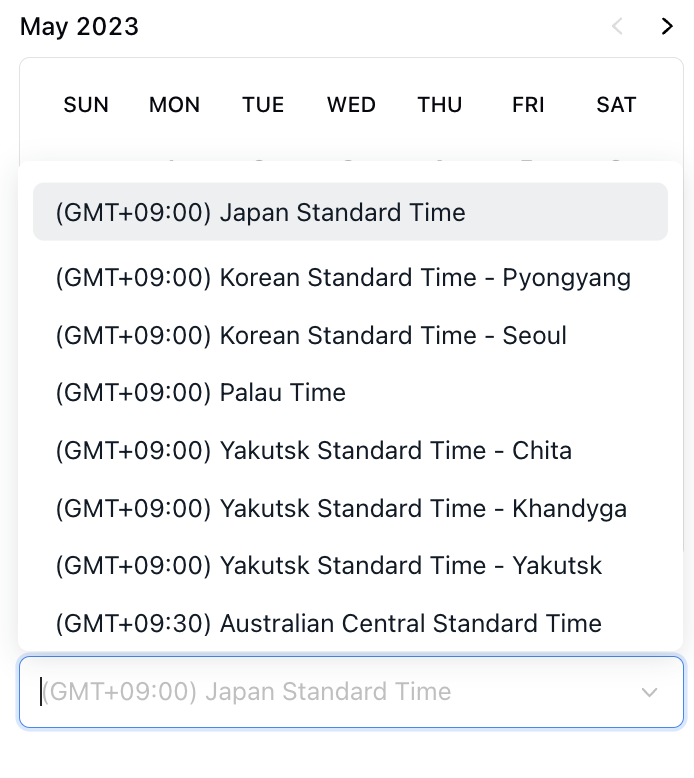 3. Enter the contents of the booking form and click [Schedule event].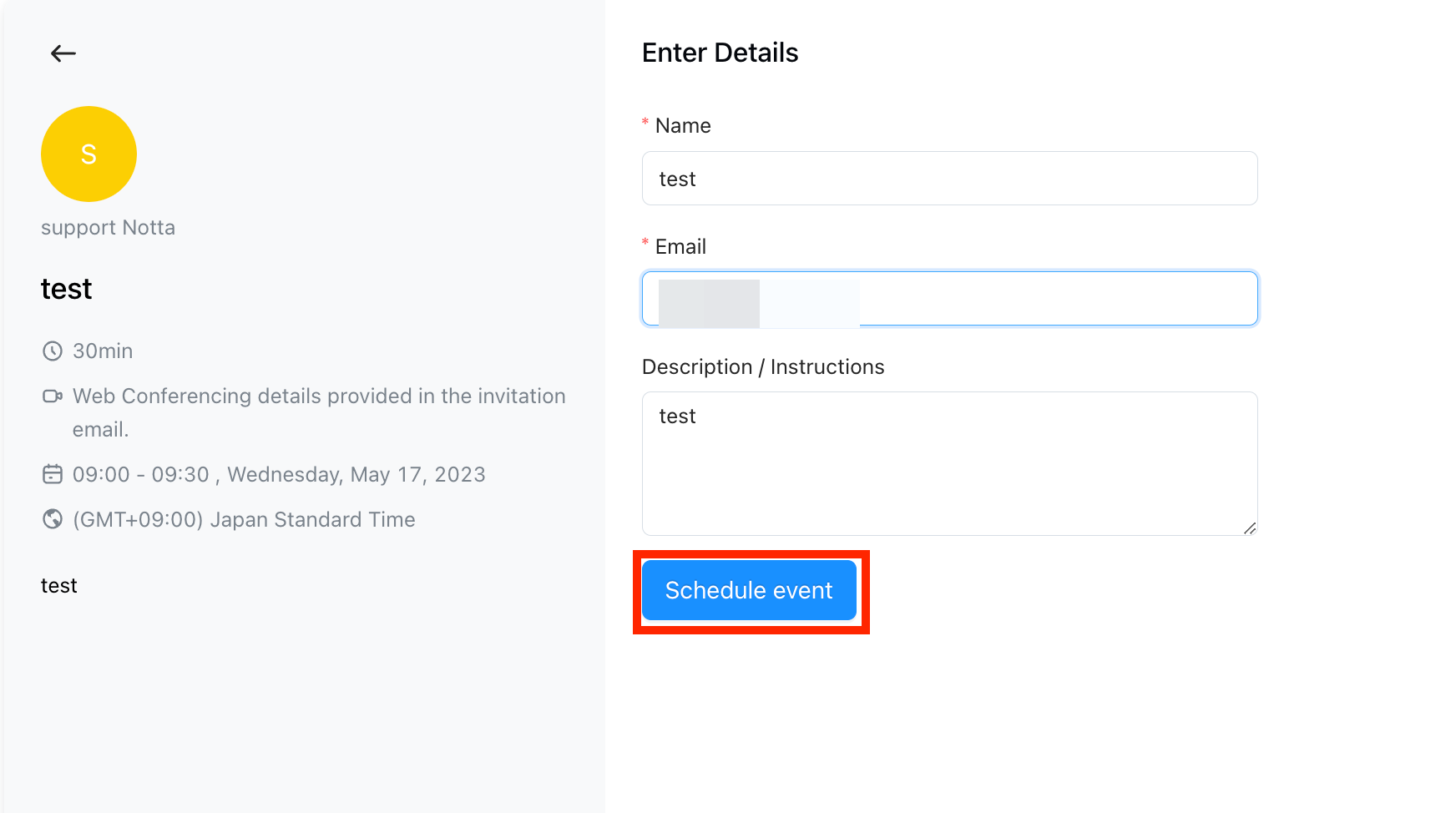 4. The booking page setting is completed.
For guest
An invitation email will be sent to the email address entered in the booking form.
For host
Appointments are automatically registered in Google calendar.