1. Click on the transcription record that you want to share. On the detailed view, click the "Share" button in the upper right corner.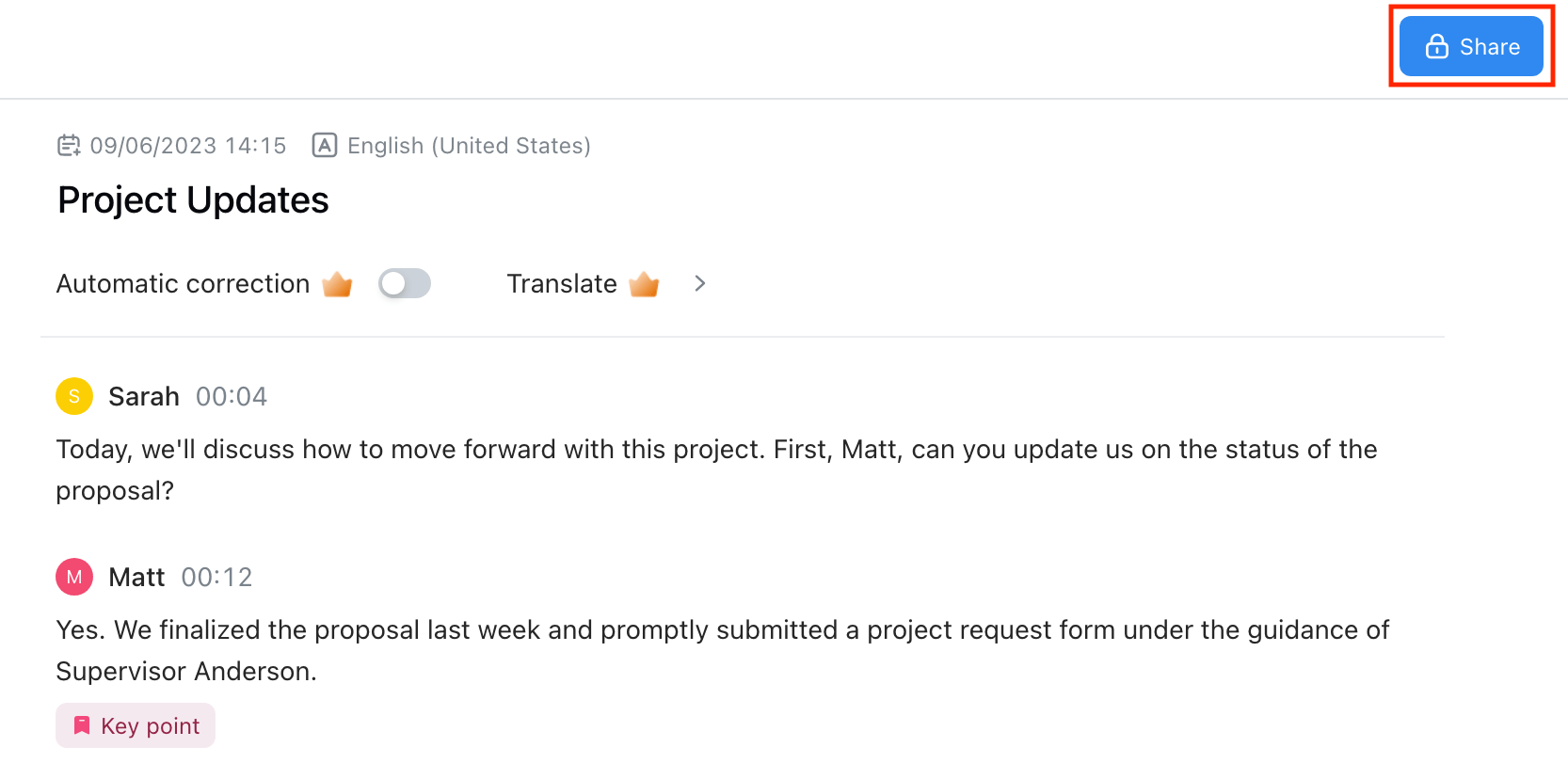 2. Switch the [Share the transcript and audio with others] to "ON"

3. When turned on, "Shared" will be displayed to the right of the recording title.
To stop external sharing, please turn off the toggle.

4. Click on "Copy link" and the share link will be copied to the clipboard. Send the link to the recipient.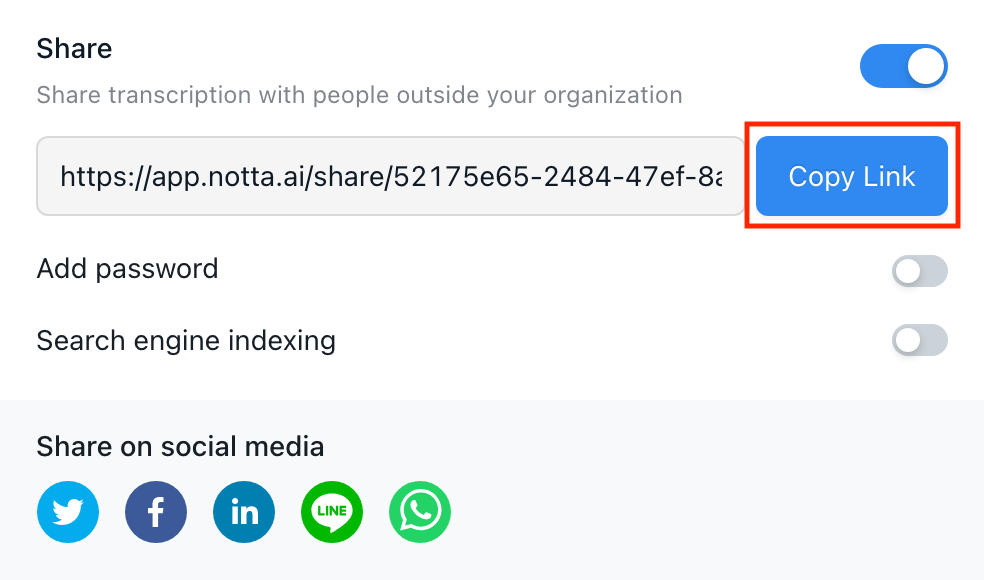 5. If you want to set a password for the shared link, turn on the toggle next to "Add password" and then click "Copy link and password" to send it to the recipient.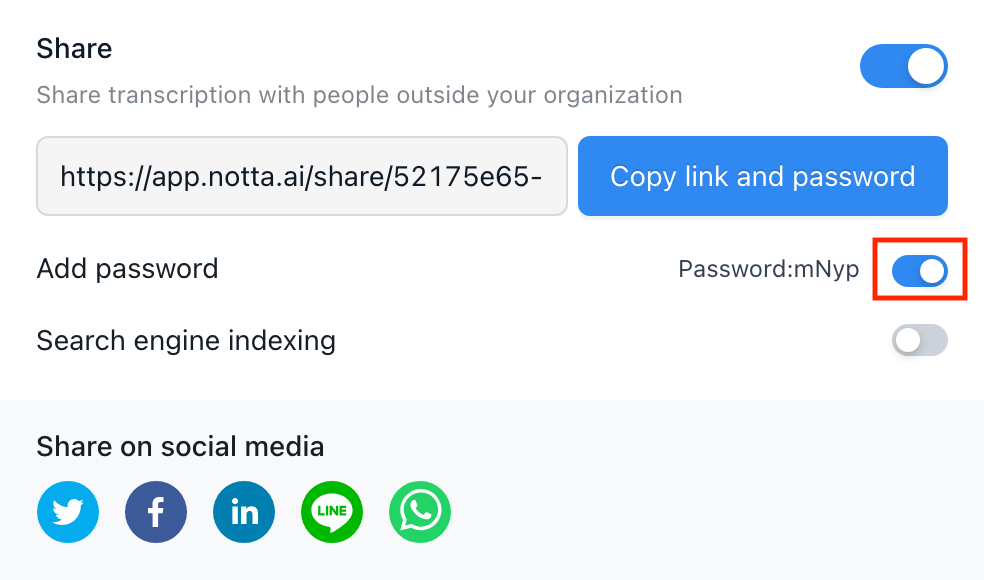 Publish the transcription record on website
To publish the transcription record on a web page, turn on the toggle next to "Search engine indexing". Once turned on, this record will be displayed in search engine results such as Google.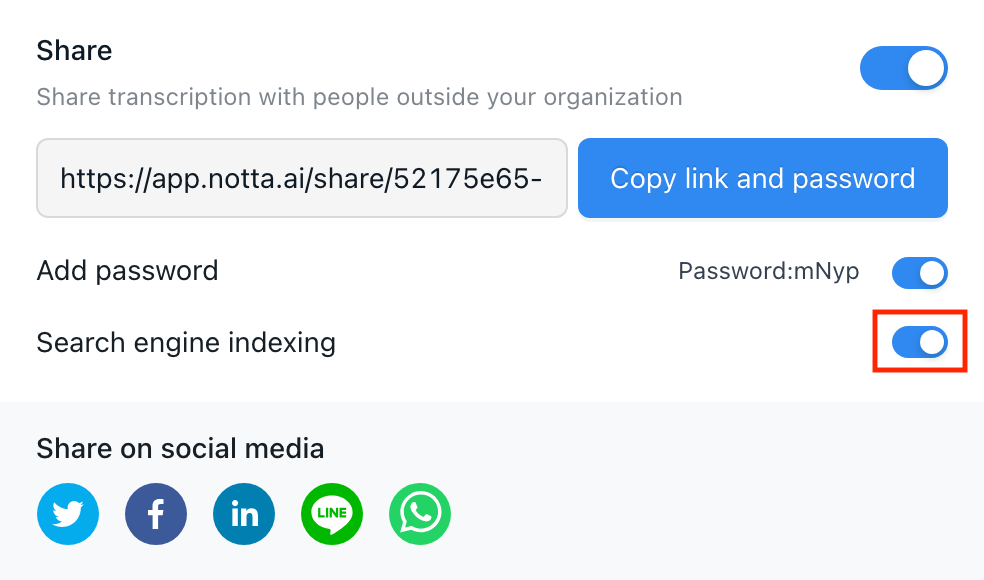 Sharing on Social Media
1.Select the social media platform you want to post on and click on it. The available options are Twitter, Facebook, LinkedIn, LINE, and WhatsApp.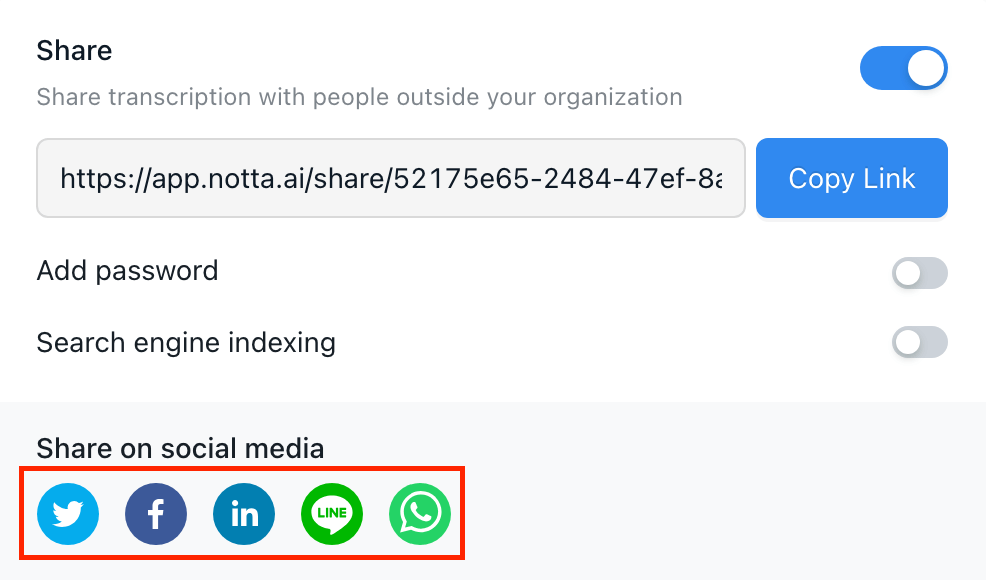 2. You will be redirected to the login page of the selected social media platform. After logging in, a posting field with a link to the transcription record will appear.
3. Enter the appropriate content and post it. Once the post appears on your social media, it means that the sharing was successful.