By simply adding "Notta Bot" to web conferencing platforms such as Zoom, Microsoft Teams, and Google Meet, high-performance AI can automatically record and transcribe in real-time, significantly reducing the time and effort required to create meeting minutes.
How to use:
1. Tap the "+" button to display "Import," "Start Recording," and "Transcribe Web Conference" buttons in three directions: up, left, and right.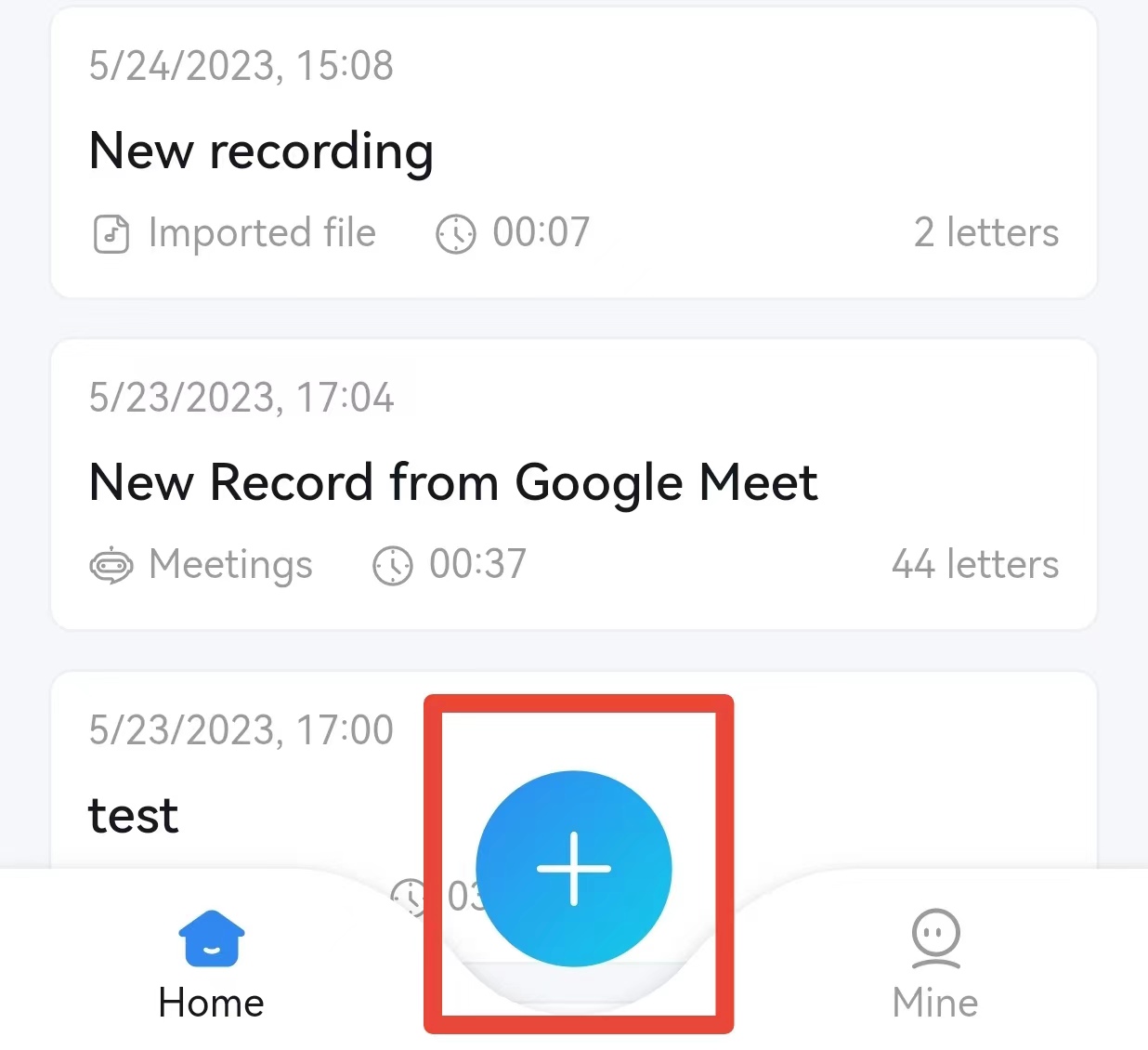 2. Tap the button [Live Transcribe Meetings].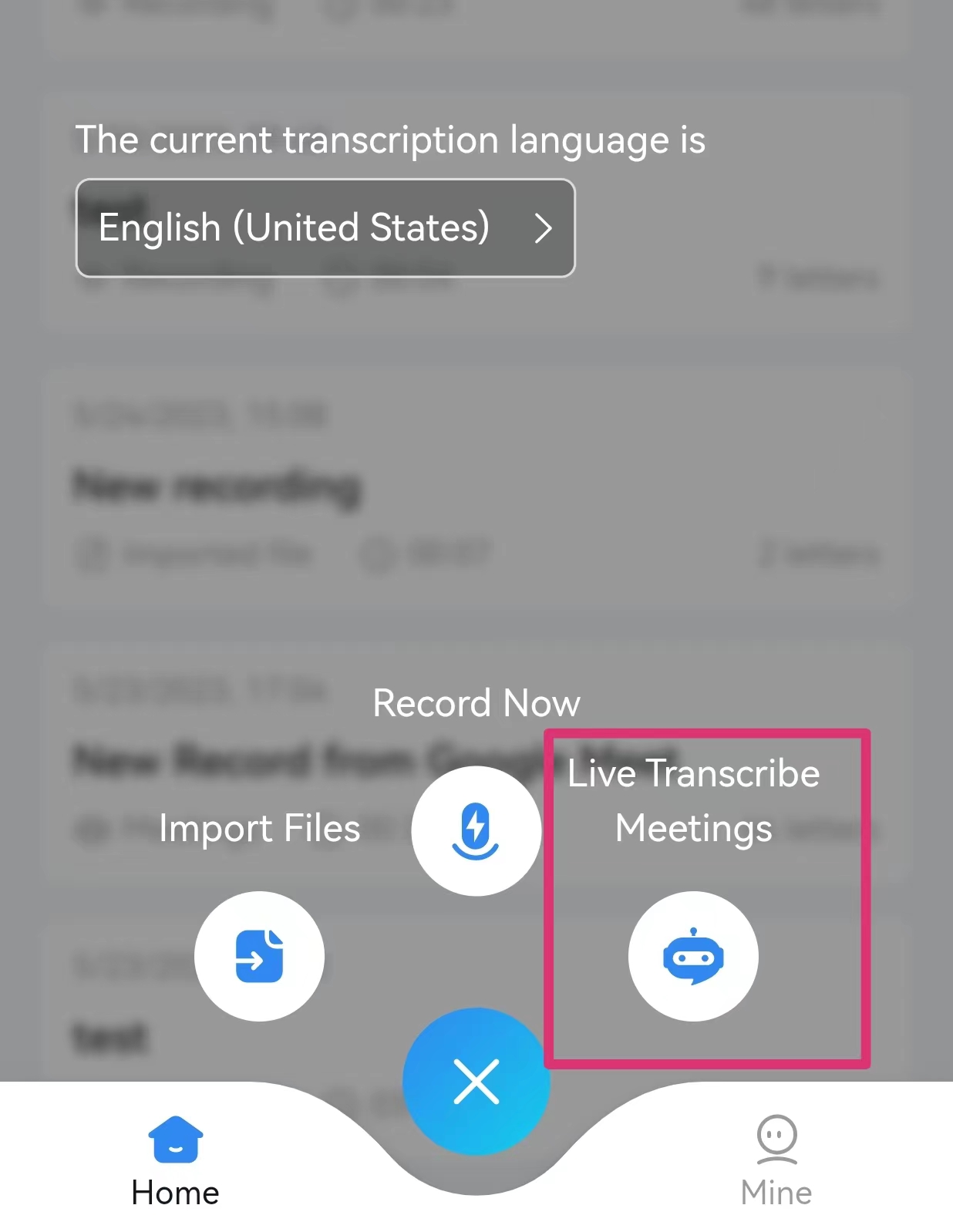 3. Choose the transcription language, then enter the URL of the Zoom/Microsoft Teams/Google Meet meeting. Please note that Notta can only transcribe ongoing web conferences.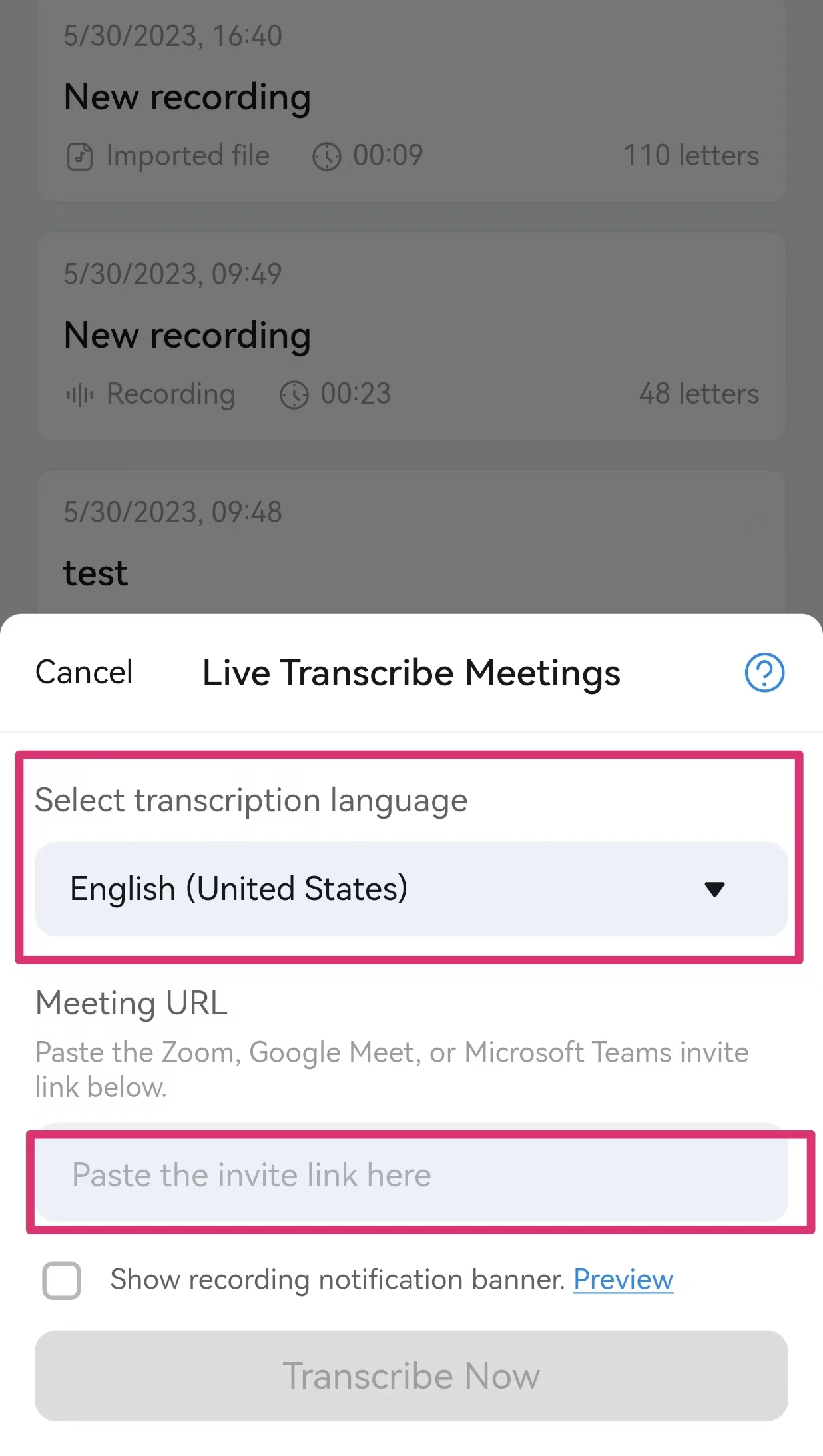 4. Set the name of the Notta Bot (*only available for Zoom and Microsoft Teams), then click "Transcribe" to start the transcription process.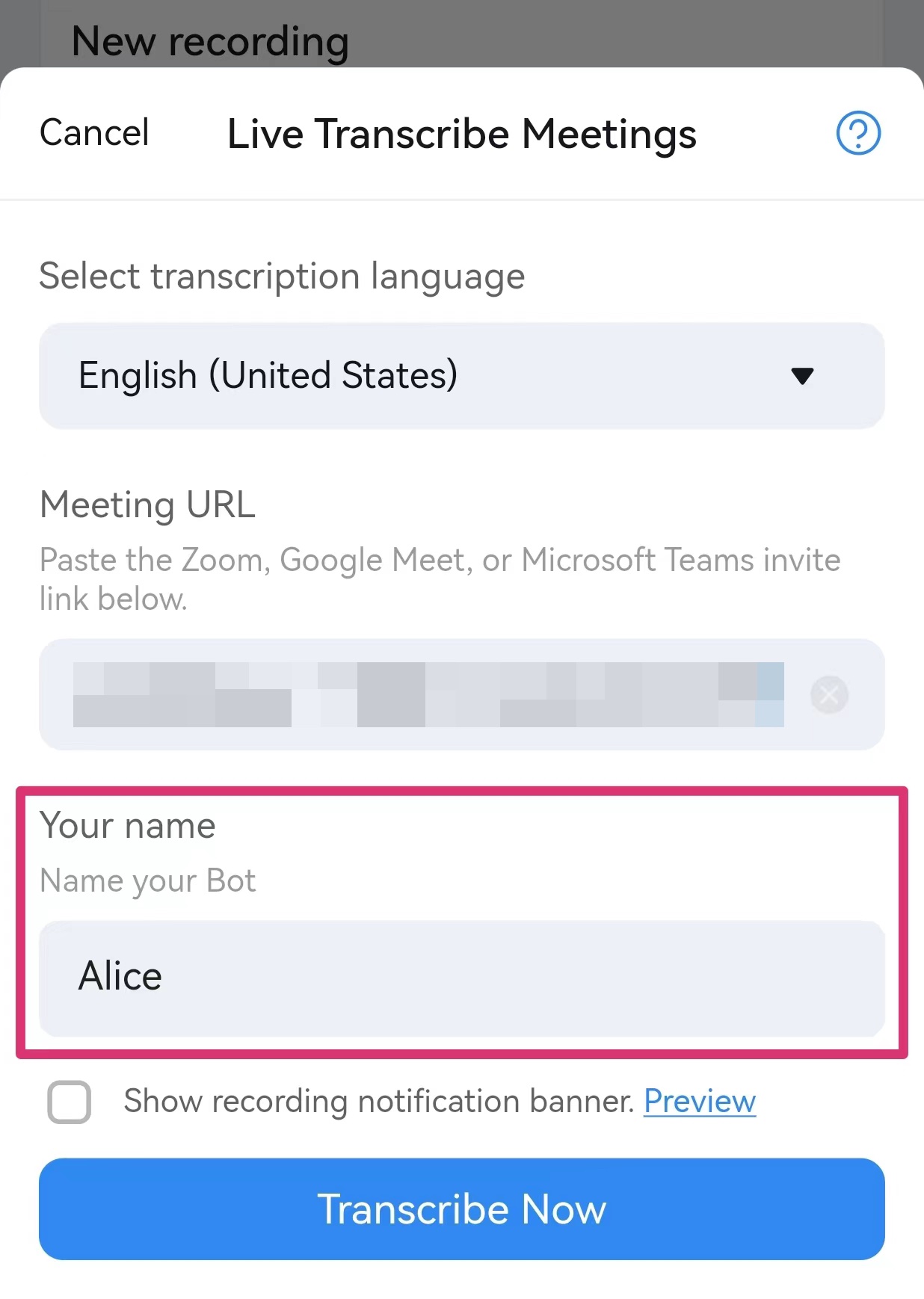 5. Upon entering (*), the Notta Bot will appear in the list of participants in the web conference. Depending on the situation of the meeting or interview, please inform the speakers in advance that you will be using "Notta Bot".
(*Note: Until the meeting host in the waiting room grants permission for the Notta Bot to enter the meeting room, the Notta Bot cannot enter.)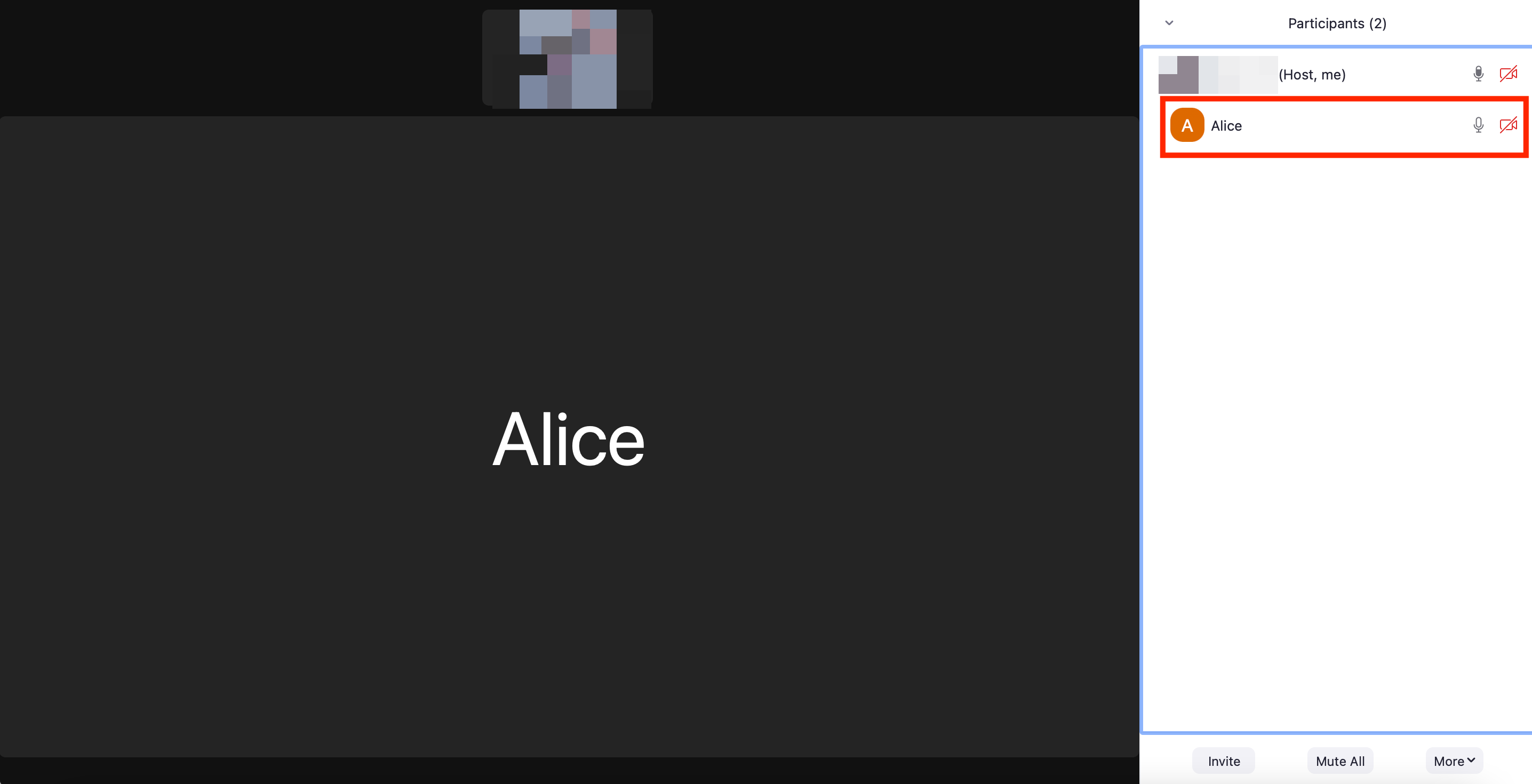 6.The audio of all participants will be automatically recorded and transcribed in real-time, and the names of the speakers will also be displayed.After the meeting is over, the recorded and transcribed data can be reviewed in the "My Conversation".