*This operation can only be performed by the owner.
Notes for deleting a teamwork space:
1. Once a workspace is deleted, it cannot be recovered.
2. You need to completely delete all transcription data in the workspace. It is recommended to export the data before deleting it.
3. All members except the owner must be deleted.
How to delete a teamwork space:
To delete a team workspace, please follow these steps below:
1. Open the workspace you want to delete.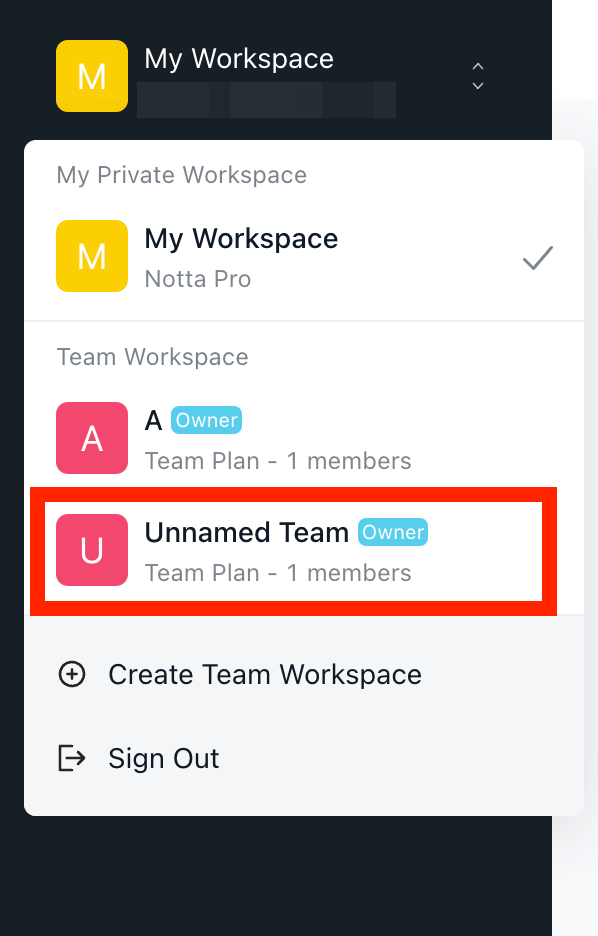 2. Click "User settings" → "Settings" → "Delete Workspace".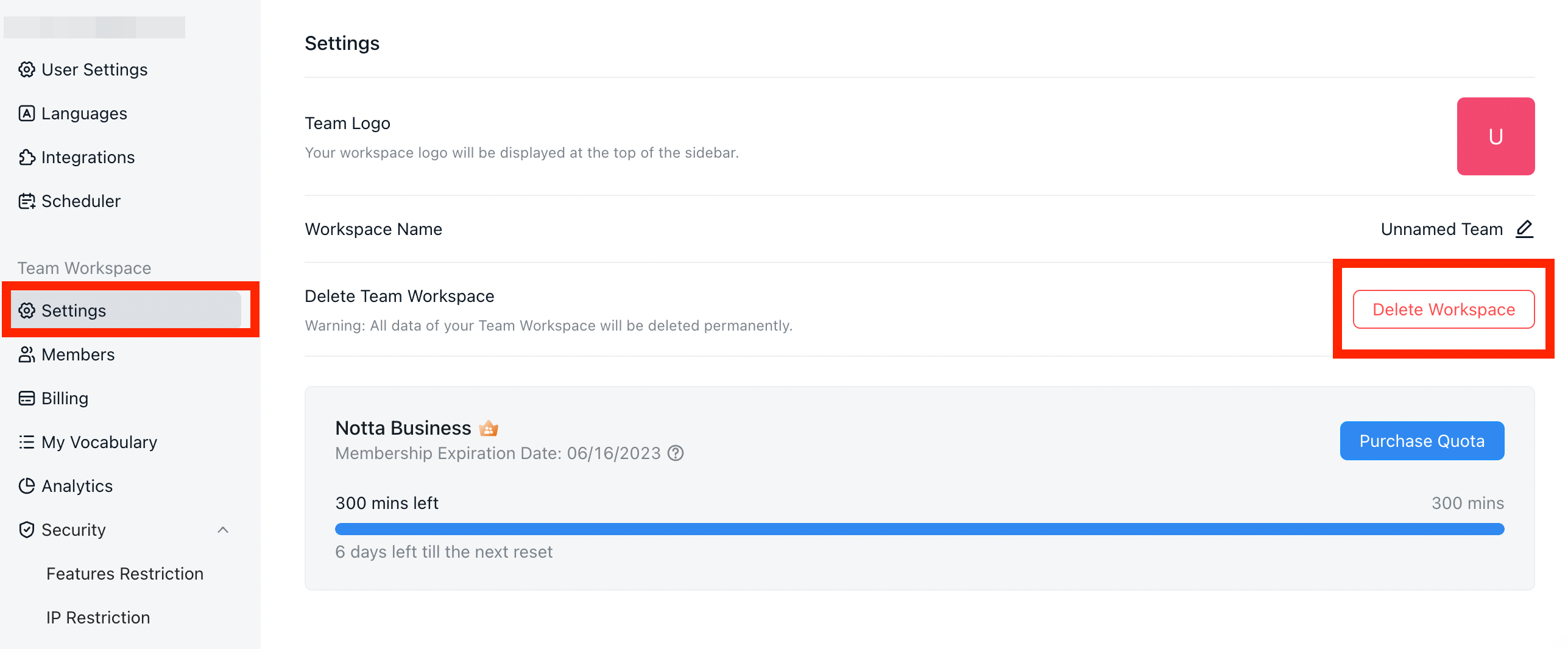 3. After carefully reading the reminding about account deletion, please enter "DELETE" (in uppercase letters) in the blank space and click "Delete Workspace" to delete the workspace.