During recording, you can share live transcription to anyone via a link.
1. When you're recording, tap the [Stream] button at the bottom.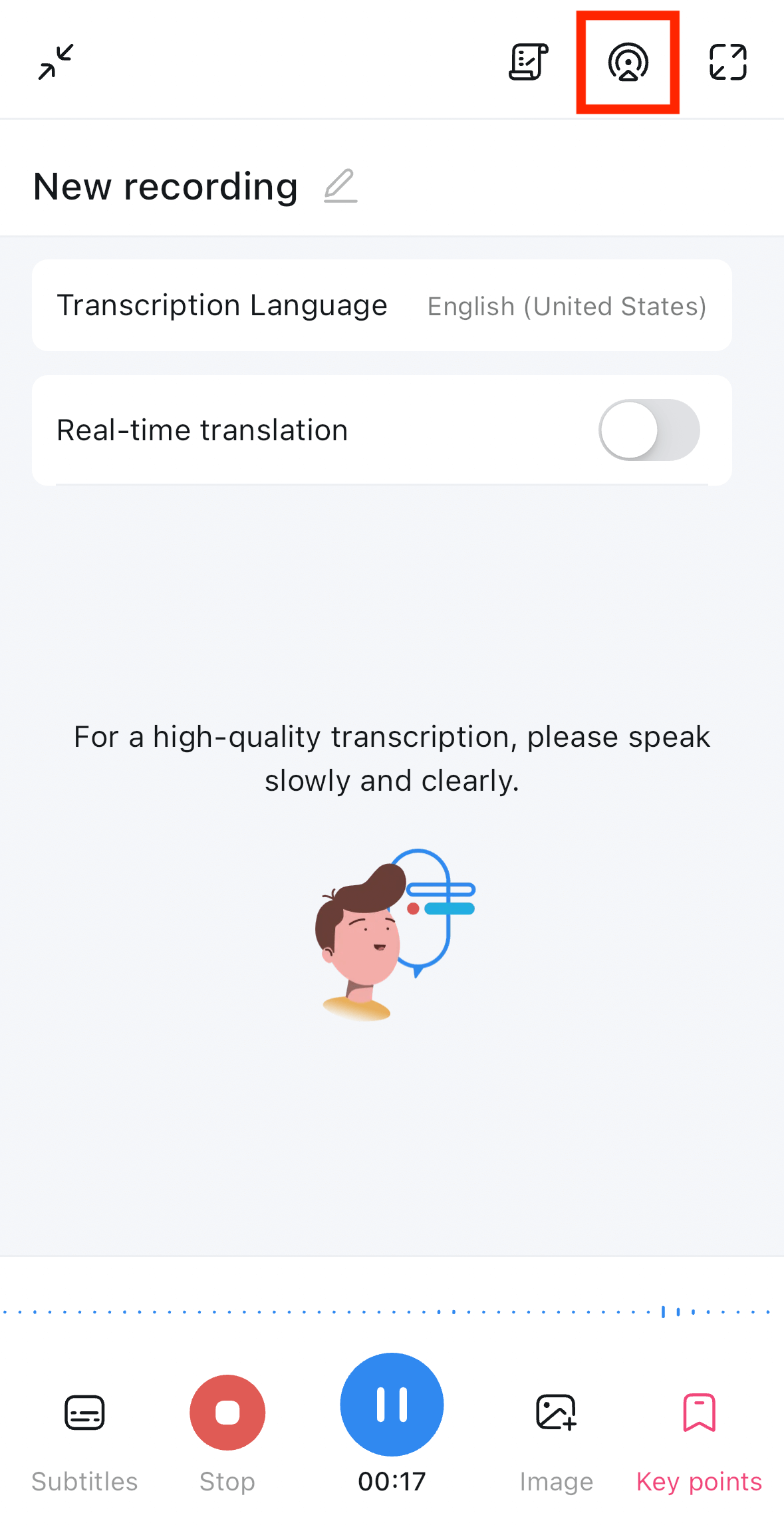 2. Switch the [Private] to [Share]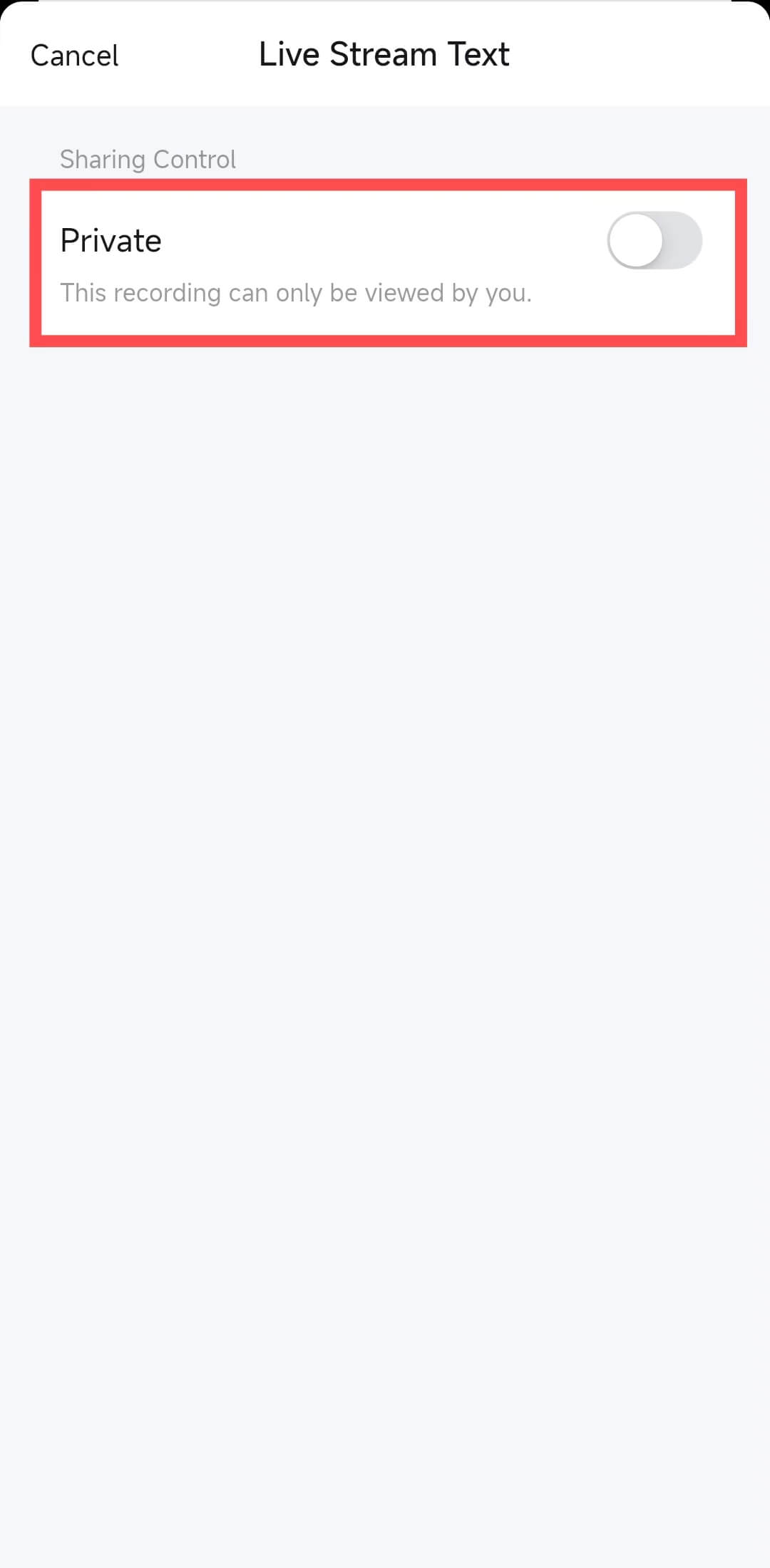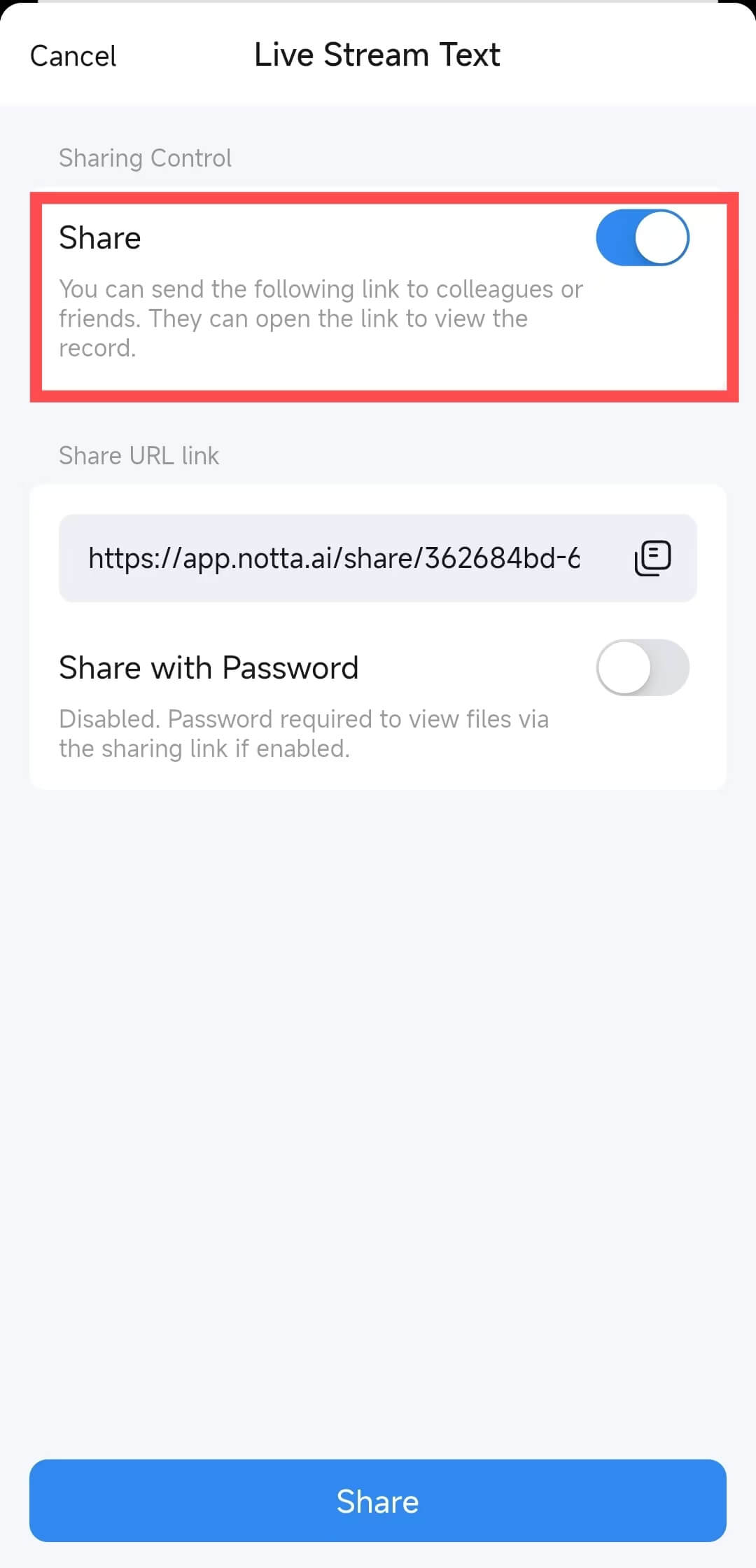 3.Copy to share the live transcribing link with your colleagues or friends.
Anyone who knows the link can view the live note during recording.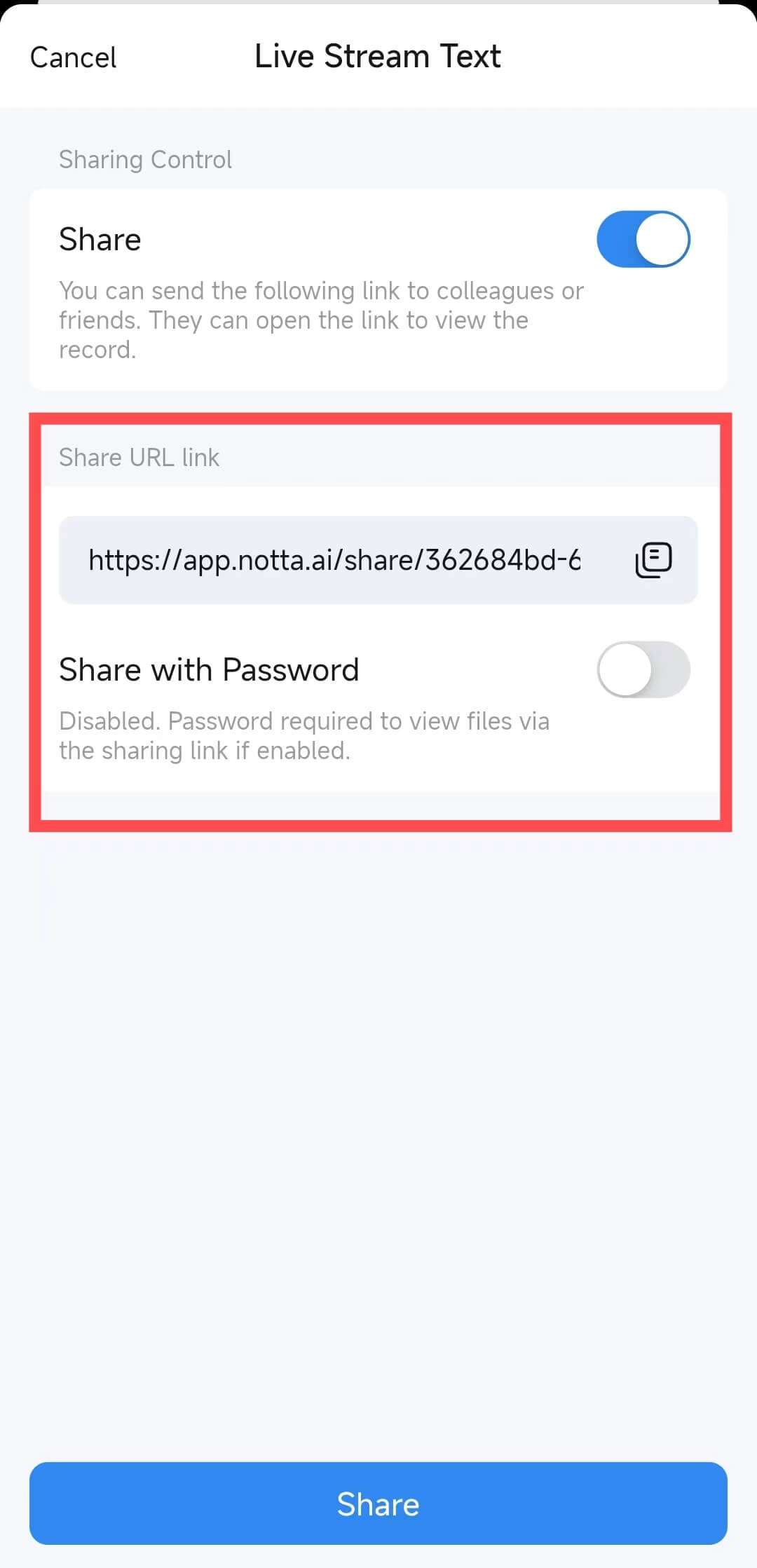 4. Also you can set a password for your shared transcription link.