Scheduler is an efficient scheduling management tool that seamlessly integrates with Google Calendar. By utilizing Scheduler for scheduling appointments and Notta Bot for transcribing your meetings, you can seamlessly manage your calendar and efficiently capture important discussions.
Contents
Initialization Setup
1. Click [Scheduler] on the left sidebar and click [Create my first event].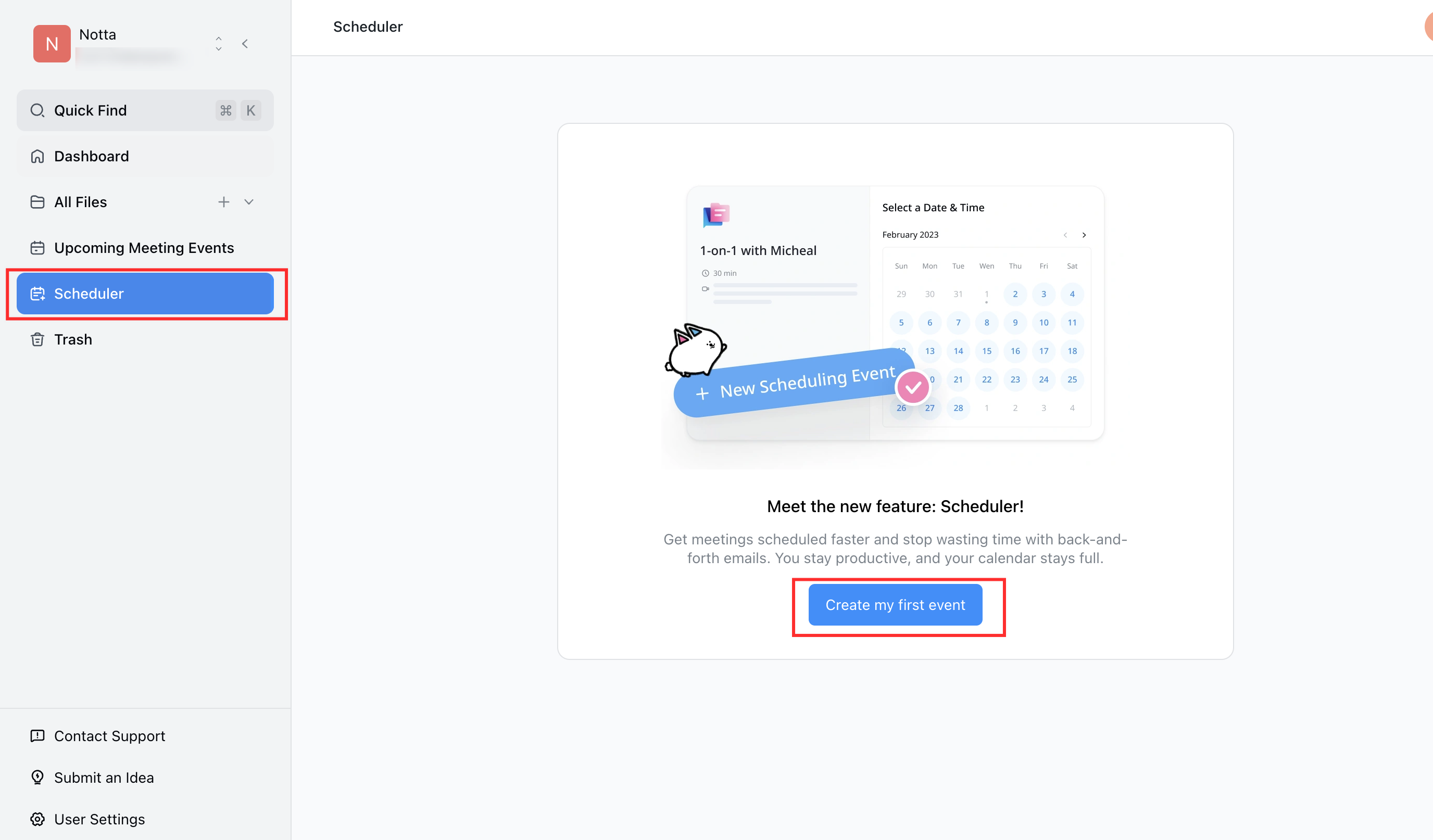 2. Click [Connect to Google].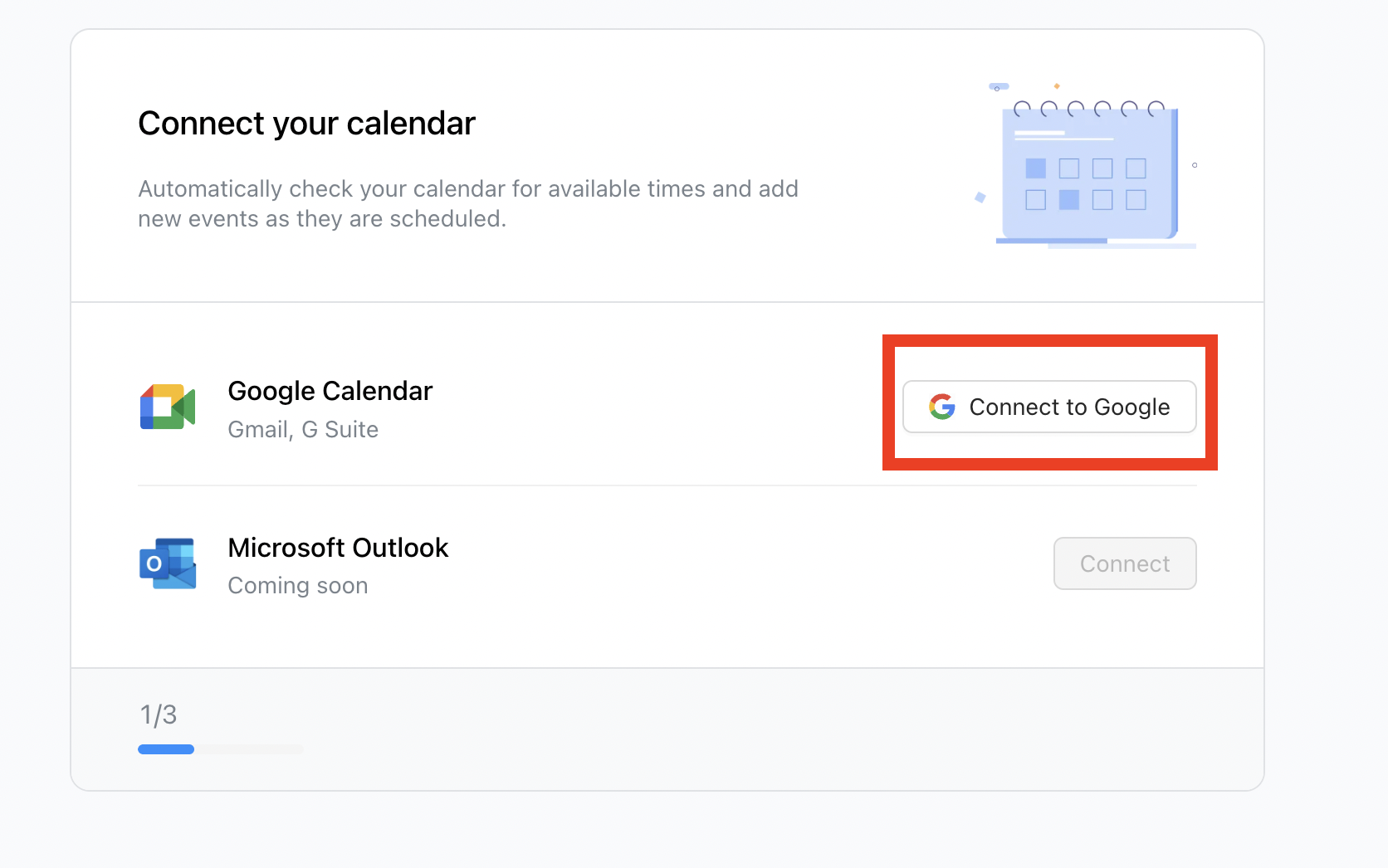 3. Select the Google account you want to link and click [Allow] to complete the connection.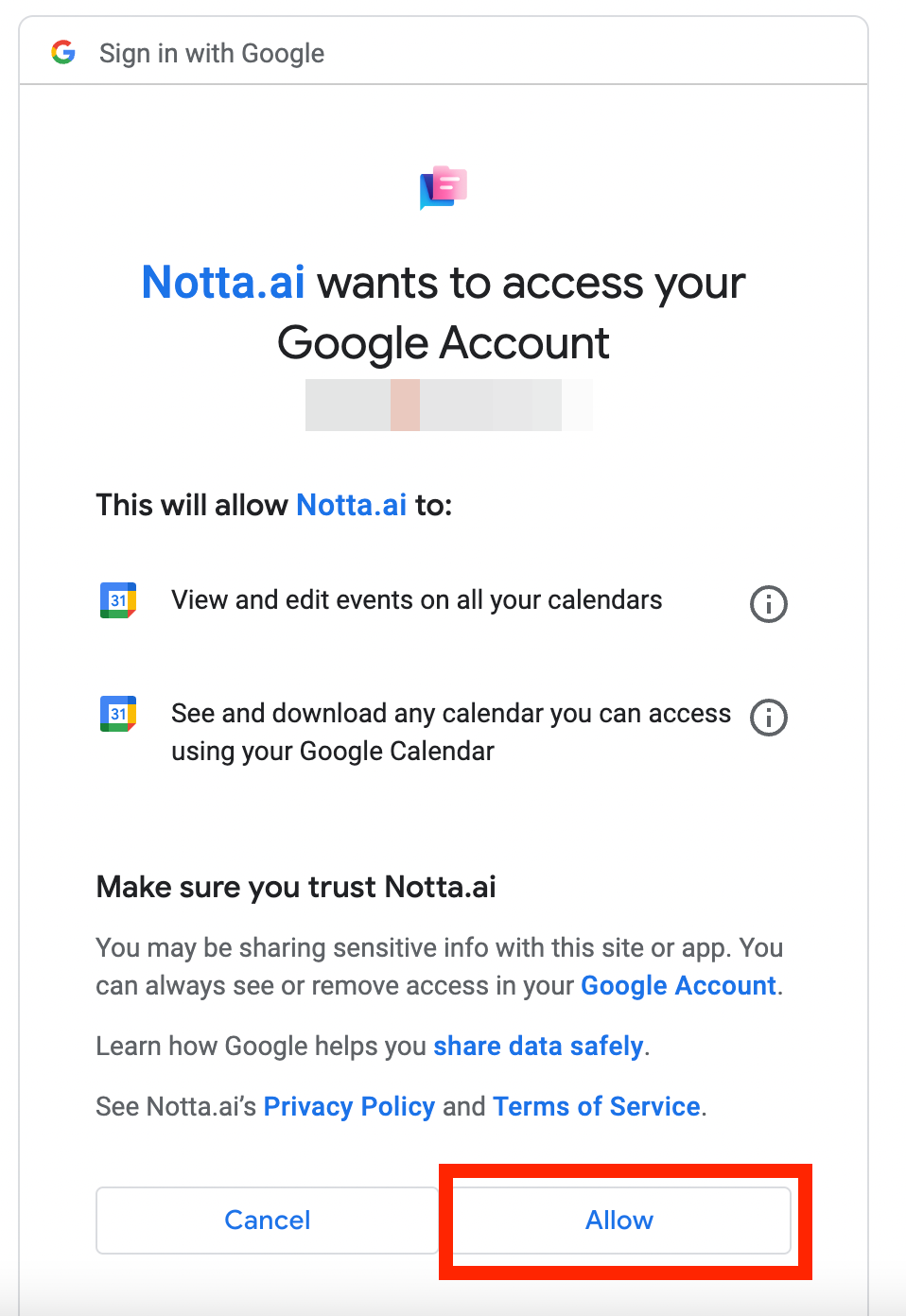 4. Select the calendar, then click [Continue].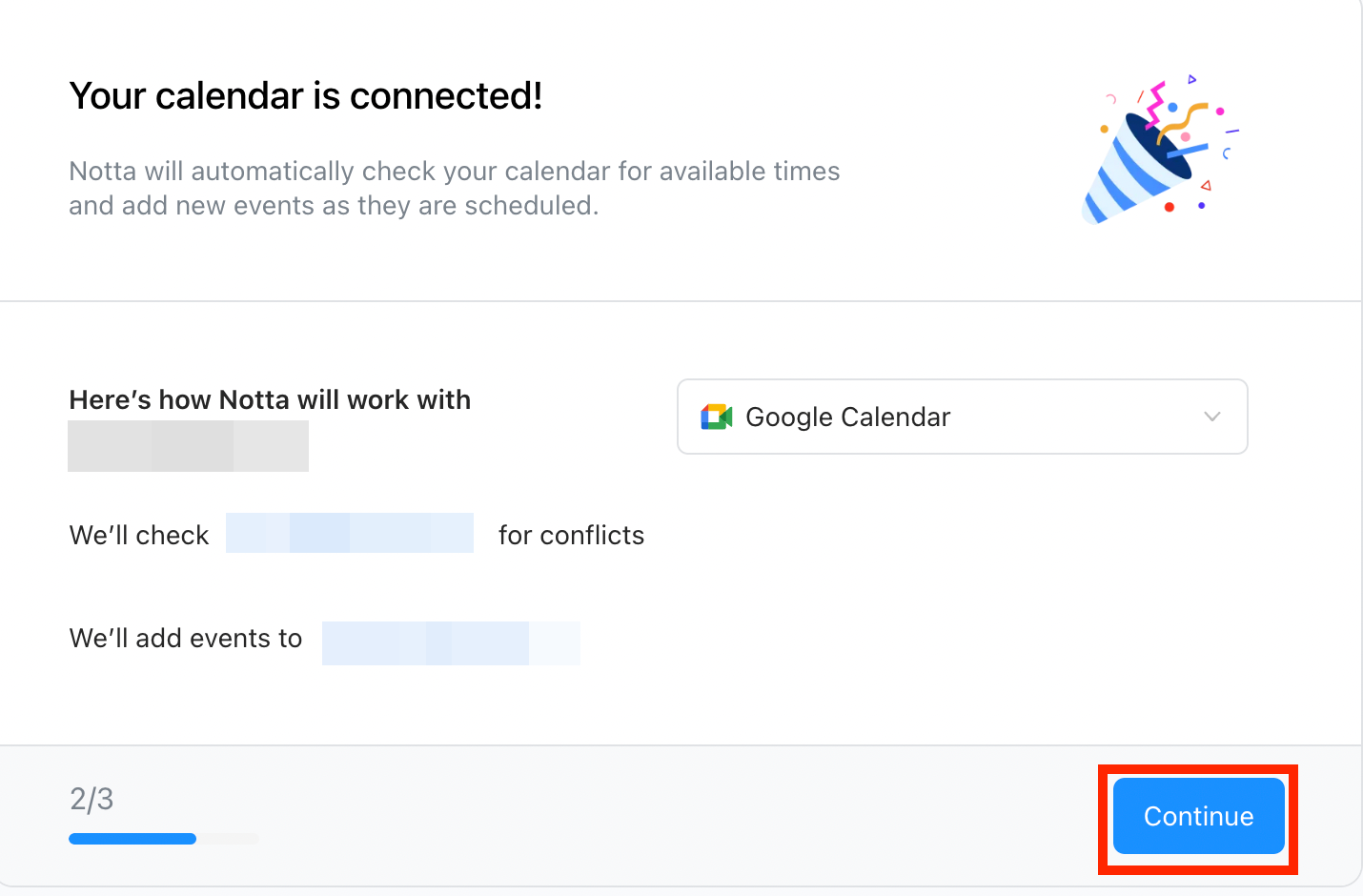 5. Set your working hours, then click [Finish].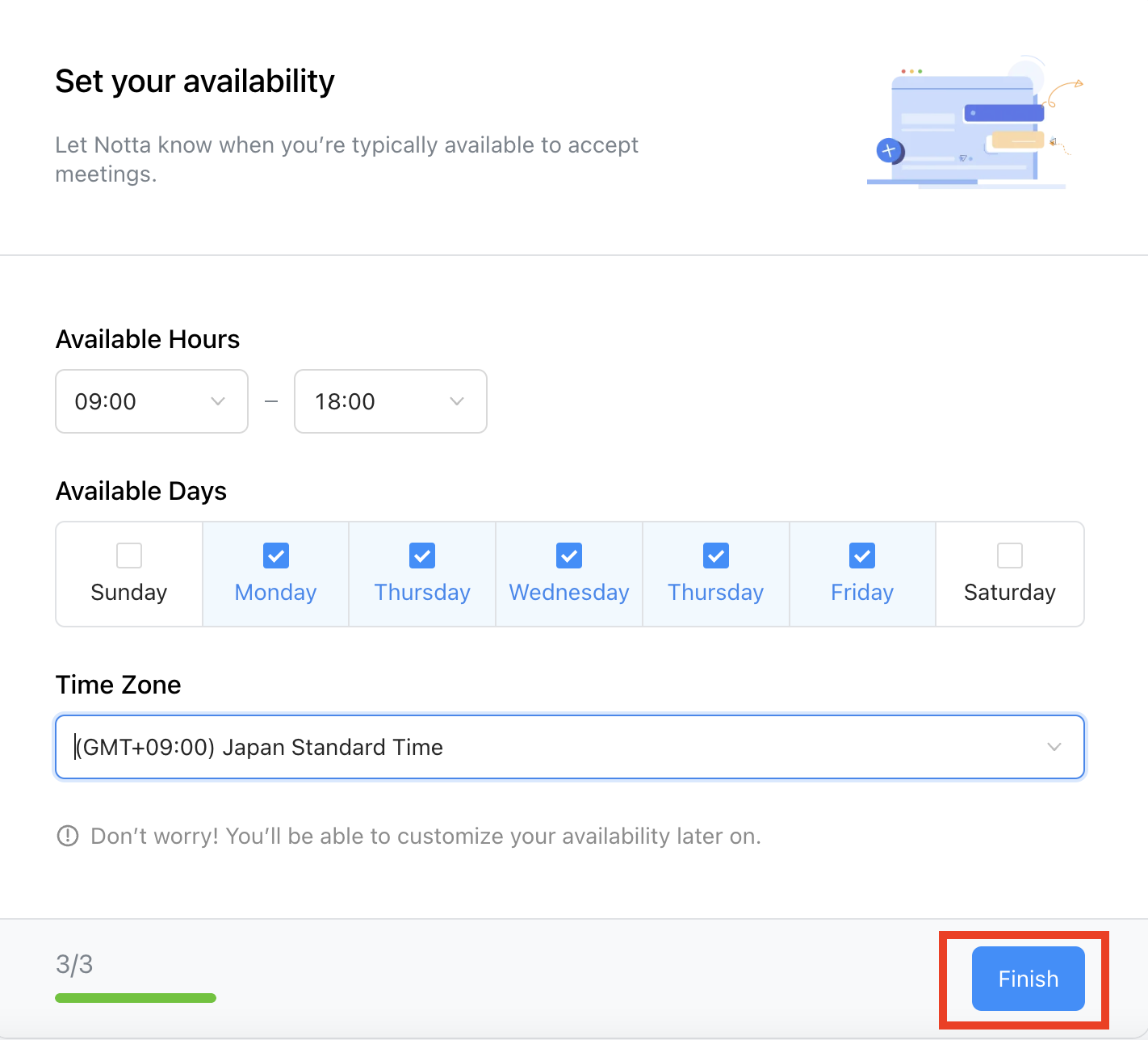 Create New Scheduling Event
1. Click [+ New Scheduling Event]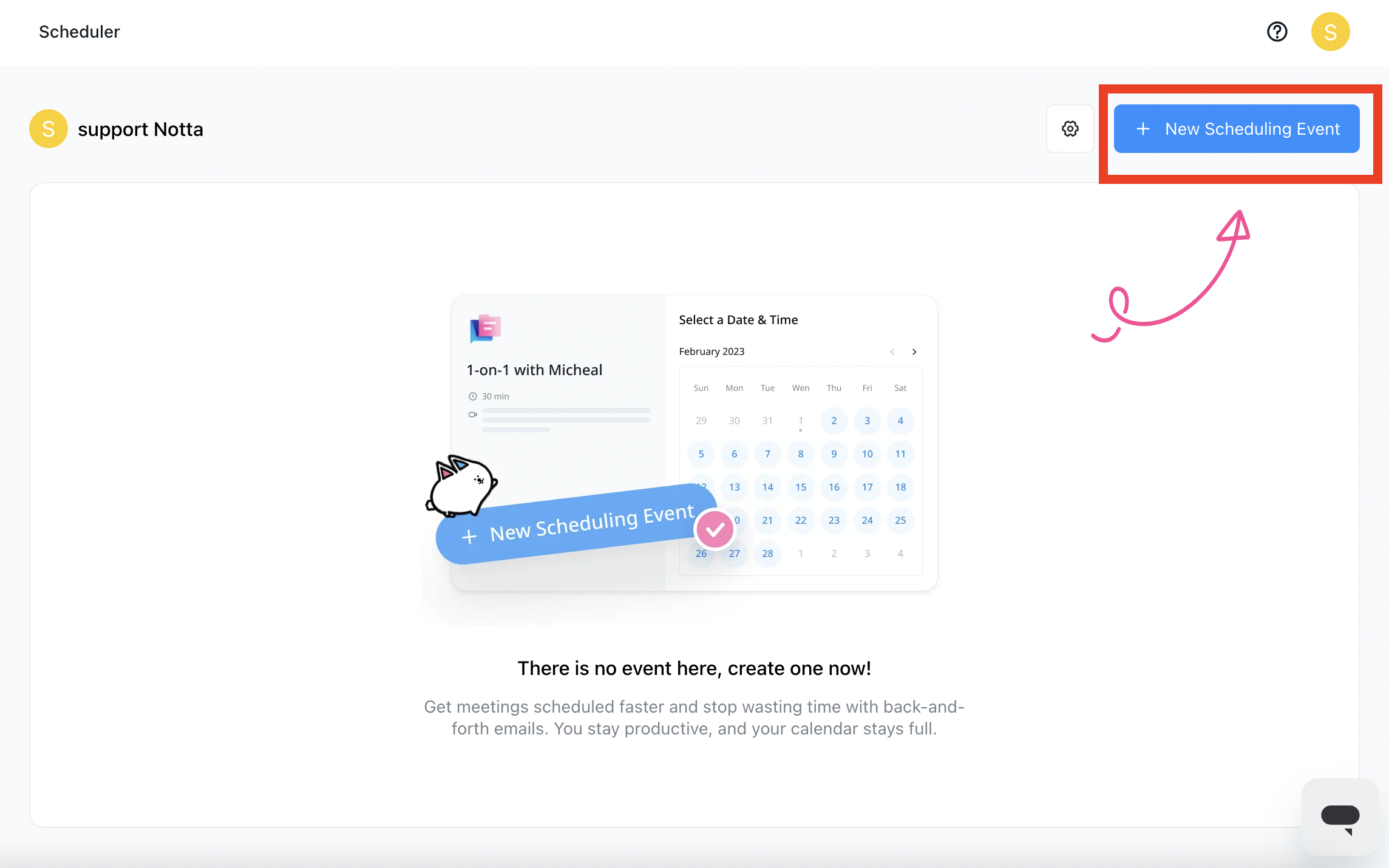 2. Enter the Event name, Location, and optionally, the Description/Instructions. Then click "Continue"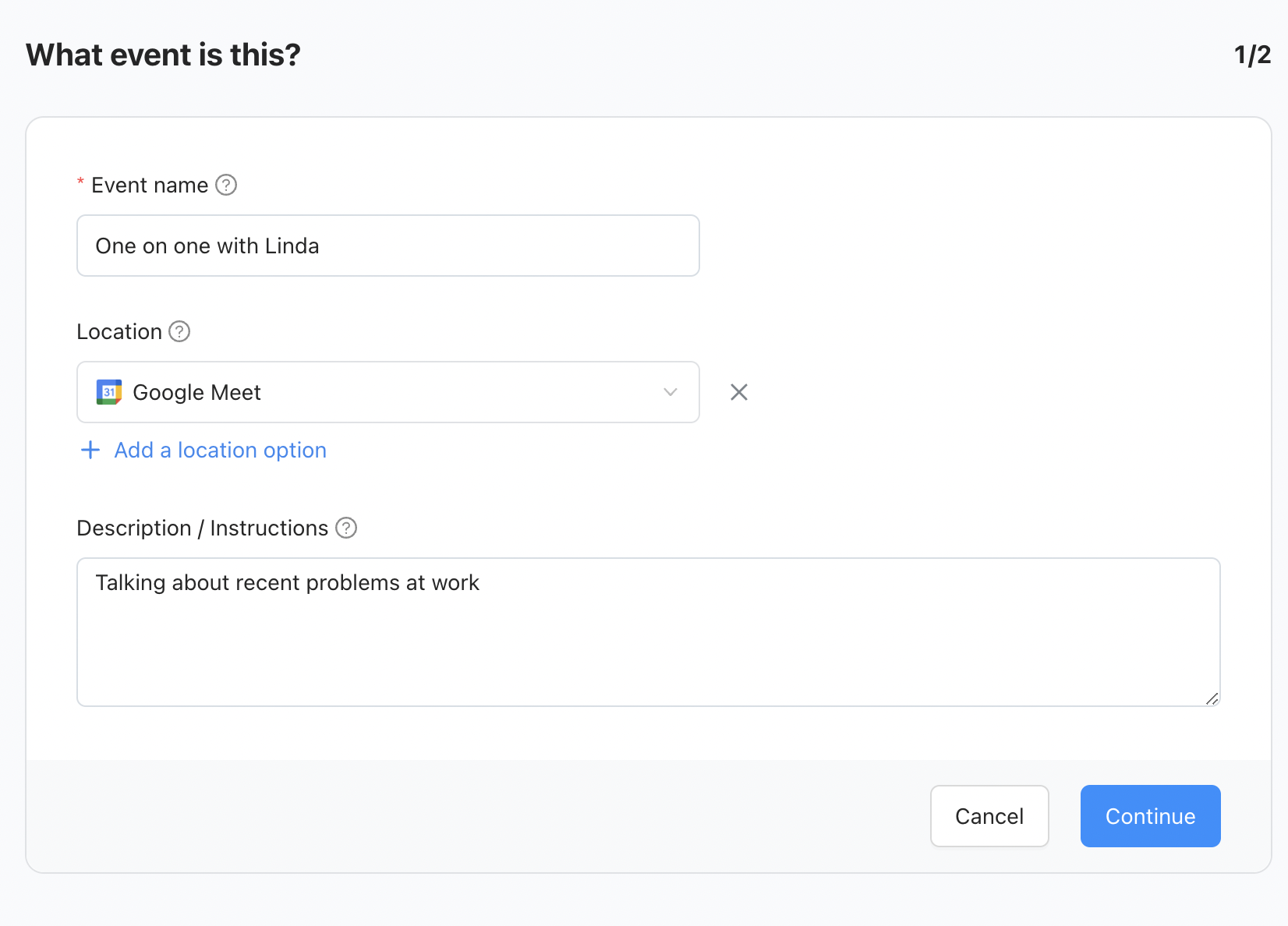 3. Select the Event duration, Time zone, and Set your weekly hours. Finally, click "Create".
Note:The time displayed for the person making the appointment will be automatically converted to their local time zone.

4. Confirm that the created booking page is displayed on the Scheduler. "Copy link" and share it with the person who needs to make the appointment.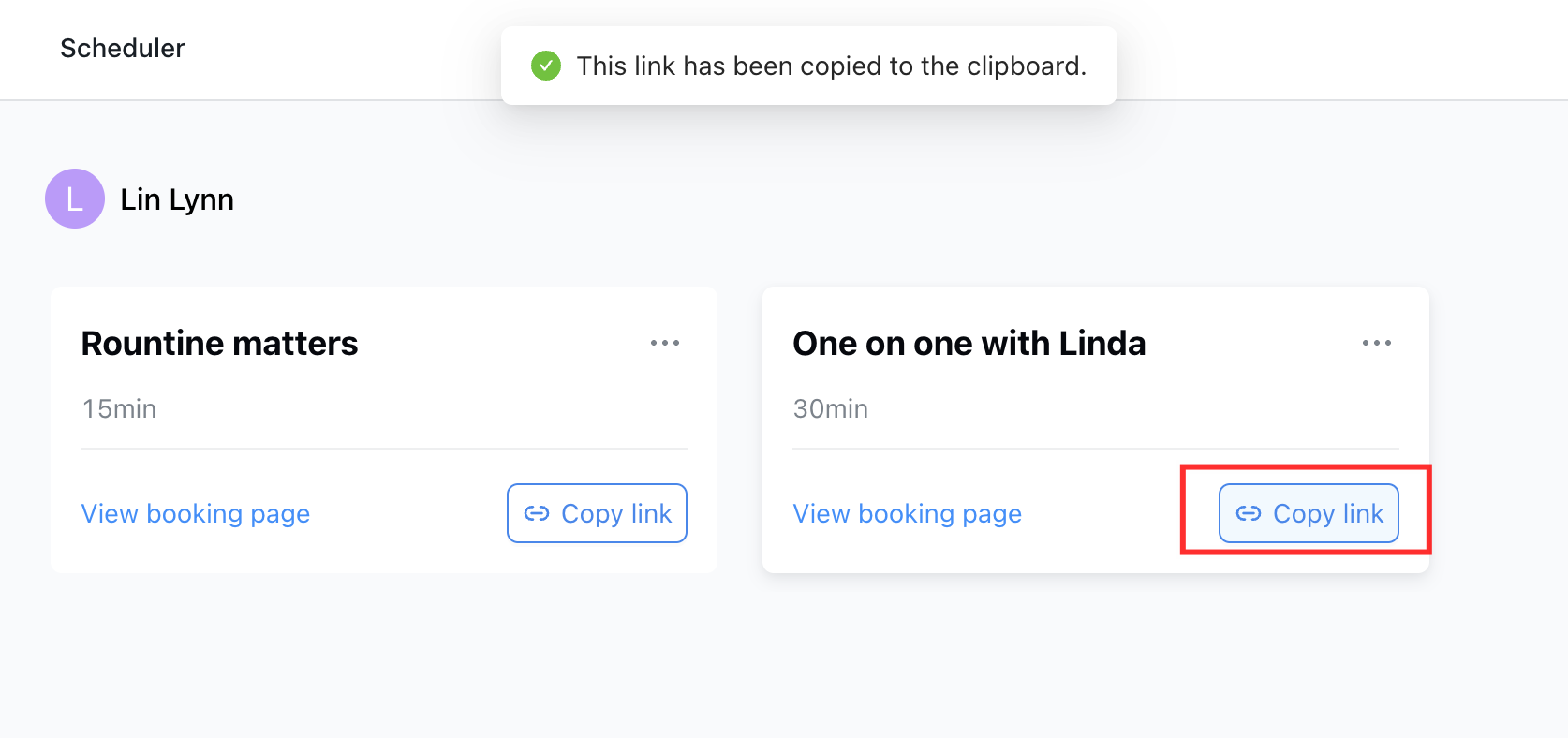 5. Click "..." on the booking page. You can edit or delete a booking page by clicking Edit or Delete.

Make a reservation from the booking page
1. Open the booking page link that you received from the scheduler. The page will be displayed with available time slots and other relevant information.
2. Select a suitable date and time from the available options that fit your schedule. By default, the time zone displayed on the booking page is based on the browser's settings. If needed, you can change the timezone by selecting the appropriate option from the dropdown list.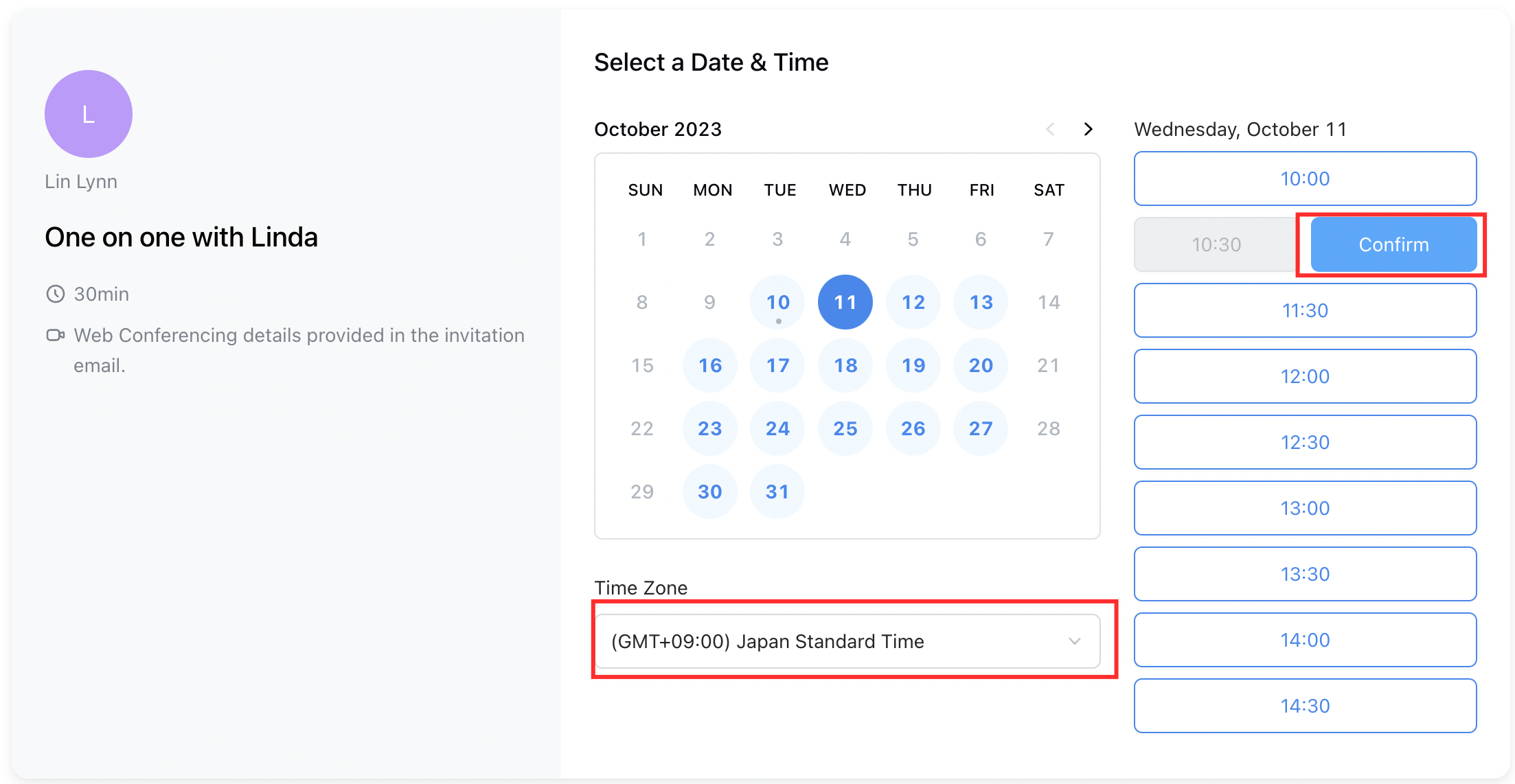 3. Fill in the necessary information in the booking form, such as your name, contact details, and any other required fields, and then click on the "Schedule event" .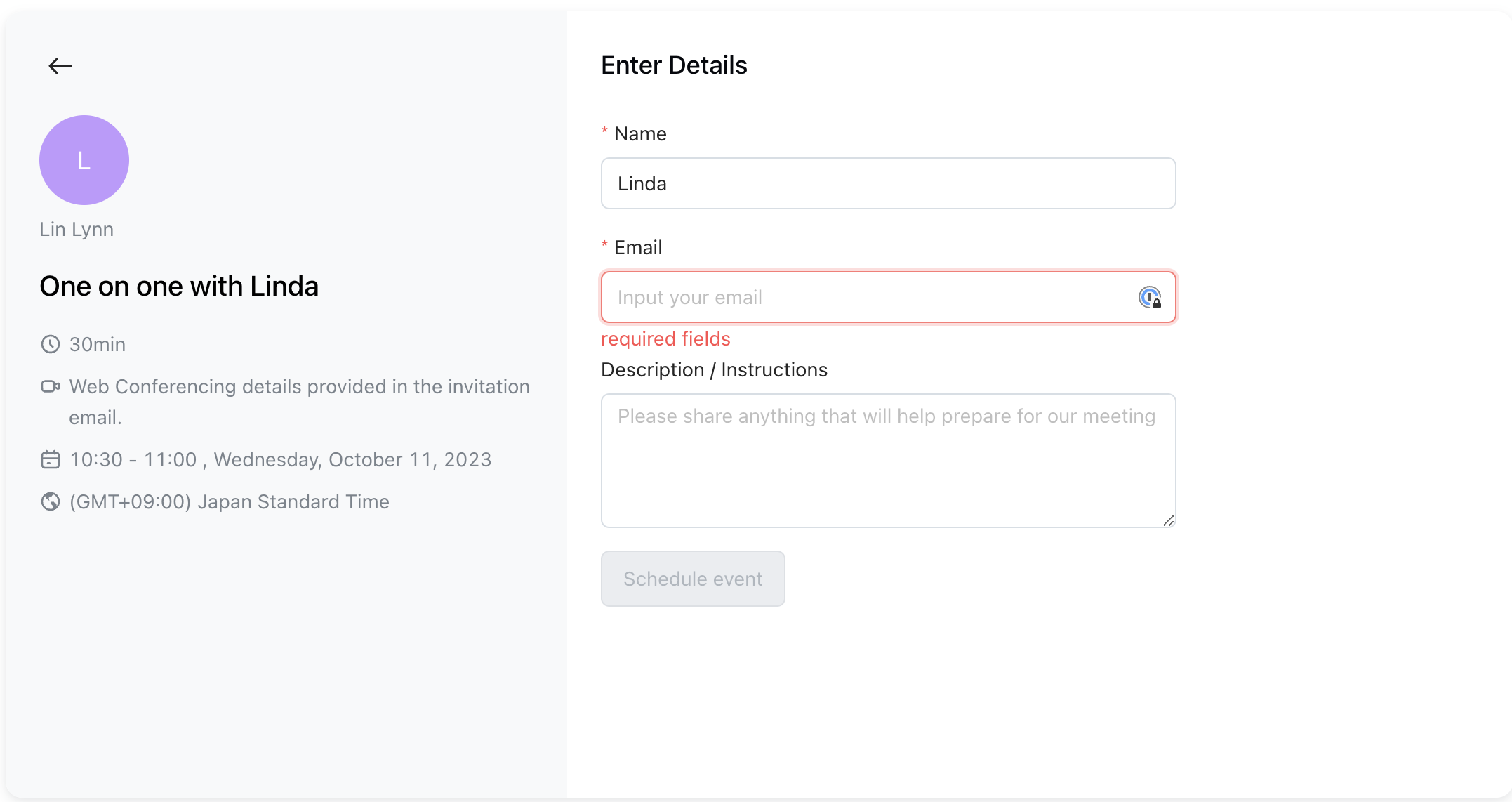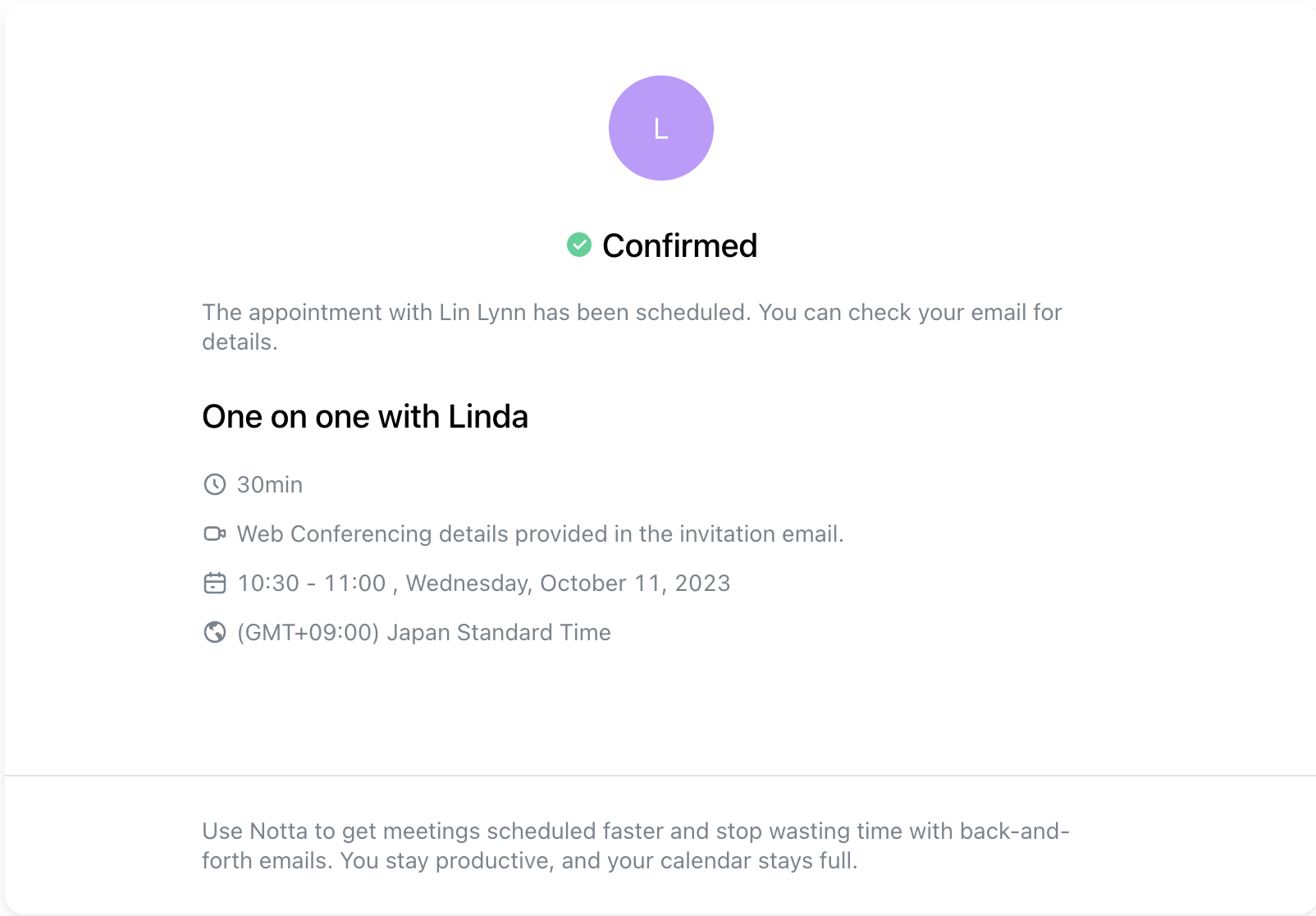 4. After a successful booking, an invitation email will be sent to the person who initiated the event, and the event will be automatically synchronized to both parties' Google Calendars.