Notta AI ​​summary can help you summarize the transcripts in a short time to improve your work efficiency. Three sections including "AI Summary""Chapters" and "Action items" will be generated automatically. You can edit or delete the summary according to your needs. Please note that your data is never used for AI learning purposes, ensuring the security of your data.
1. Click the "Show AI Summary" icon in the upper right of the sidebar and click "Generate".
Note:
If transcript is less than 400 characters, it will not be able to generate AI Summary.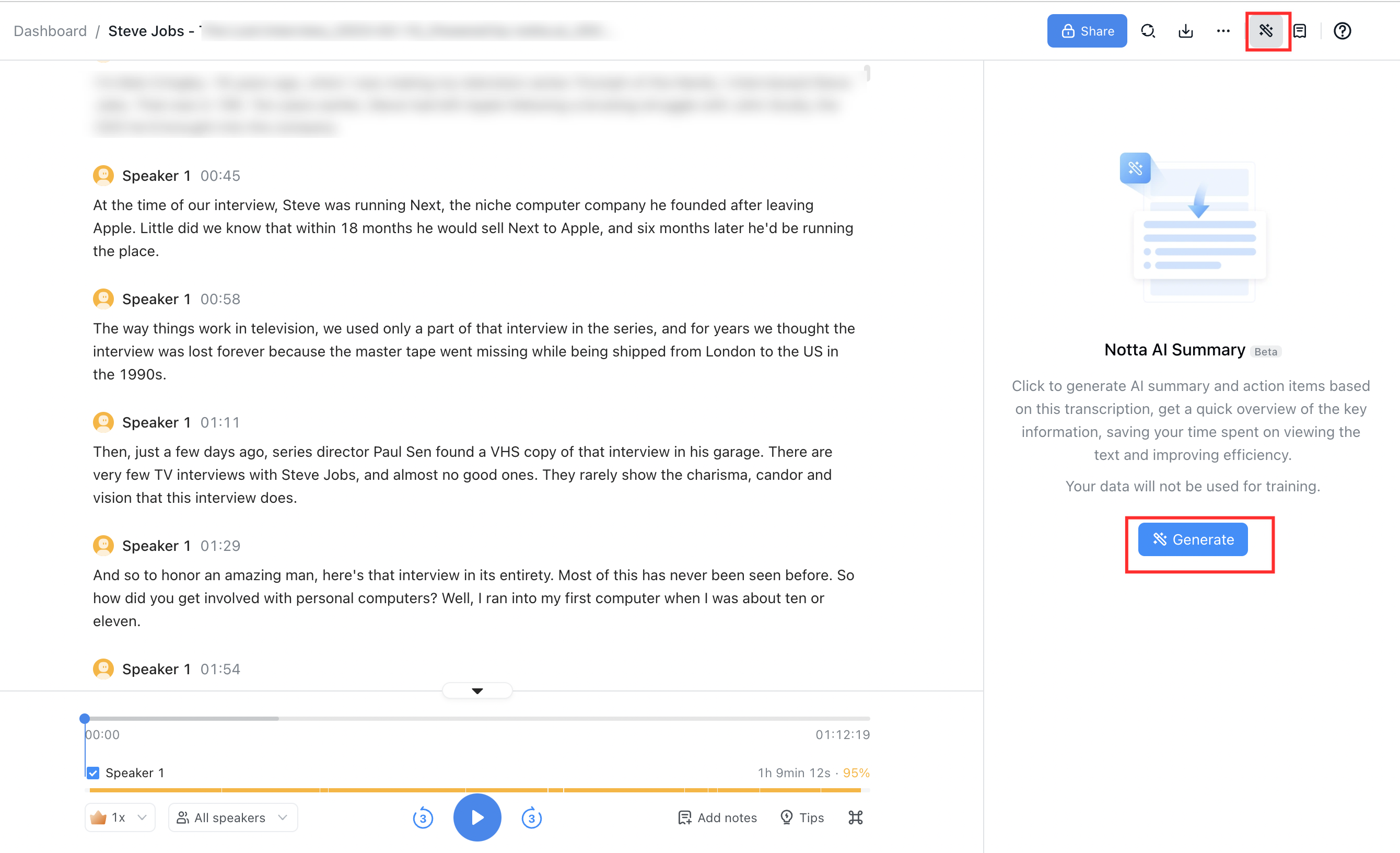 2. AI Summary, Chapters, and Action Items will be automatically generated. Depending on the length of the transcription result, it may take 2-4 minutes to receive the final outcome.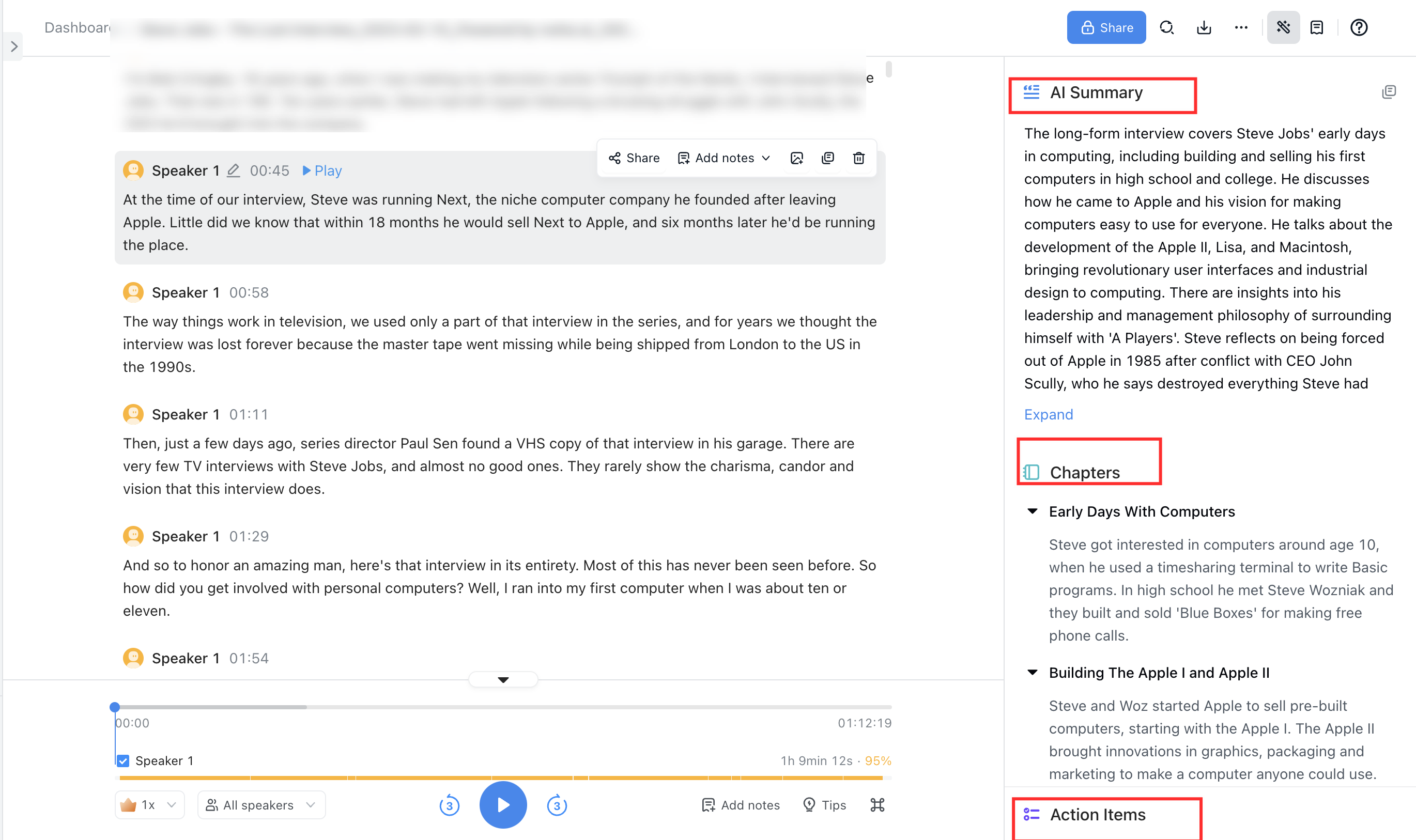 3. If you want to modify the AI summary, click on the corresponding section to enter the editing mode. Clicking "Save" will save the edited content. Clicking "Cancel" will revert to the original text before editing. Clicking "Delete" will remove the entire content of that section. Please note that once deleted, the content cannot be recovered.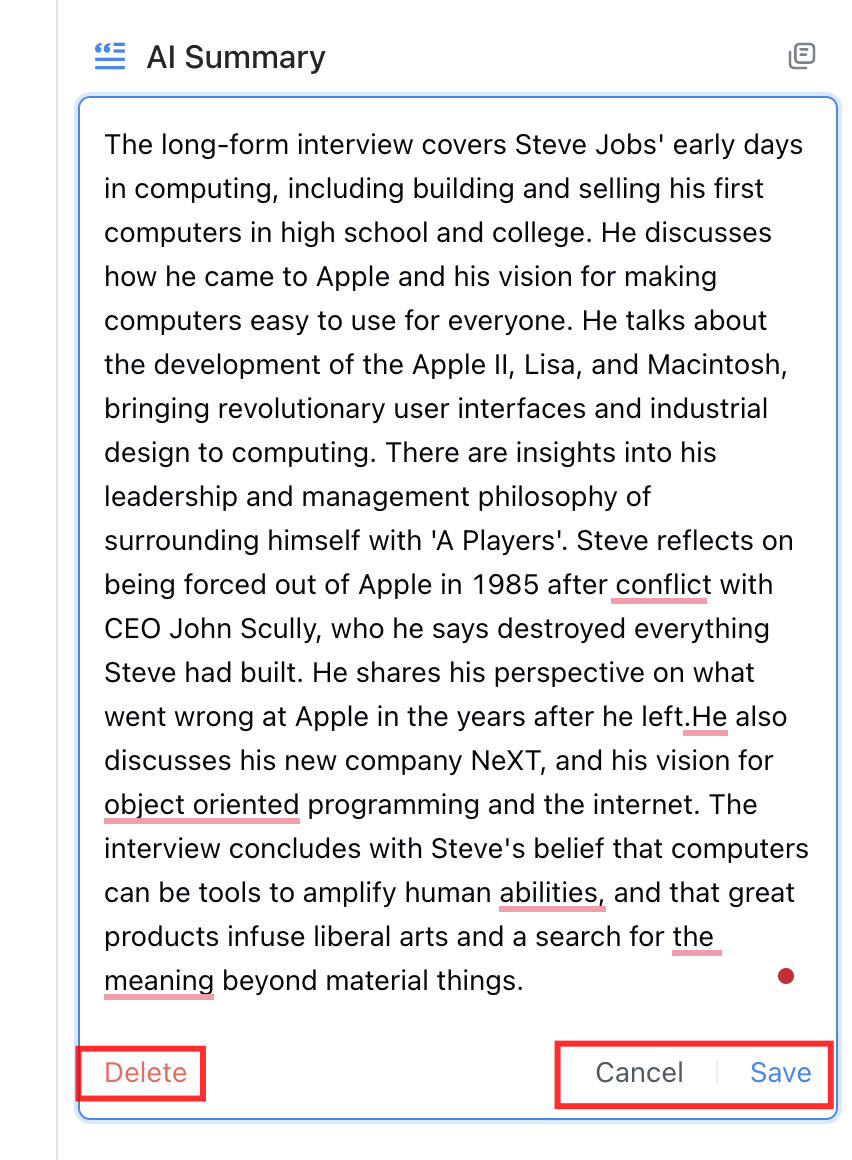 4. You have the option to download the AI summary or click the "Copy" button in the upper right corner to export the AI summary.