After logging in to Notta via your browser, you will enter the Home page. Here is our quick start guide, helping you explore the different parts of Notta. Let's get started!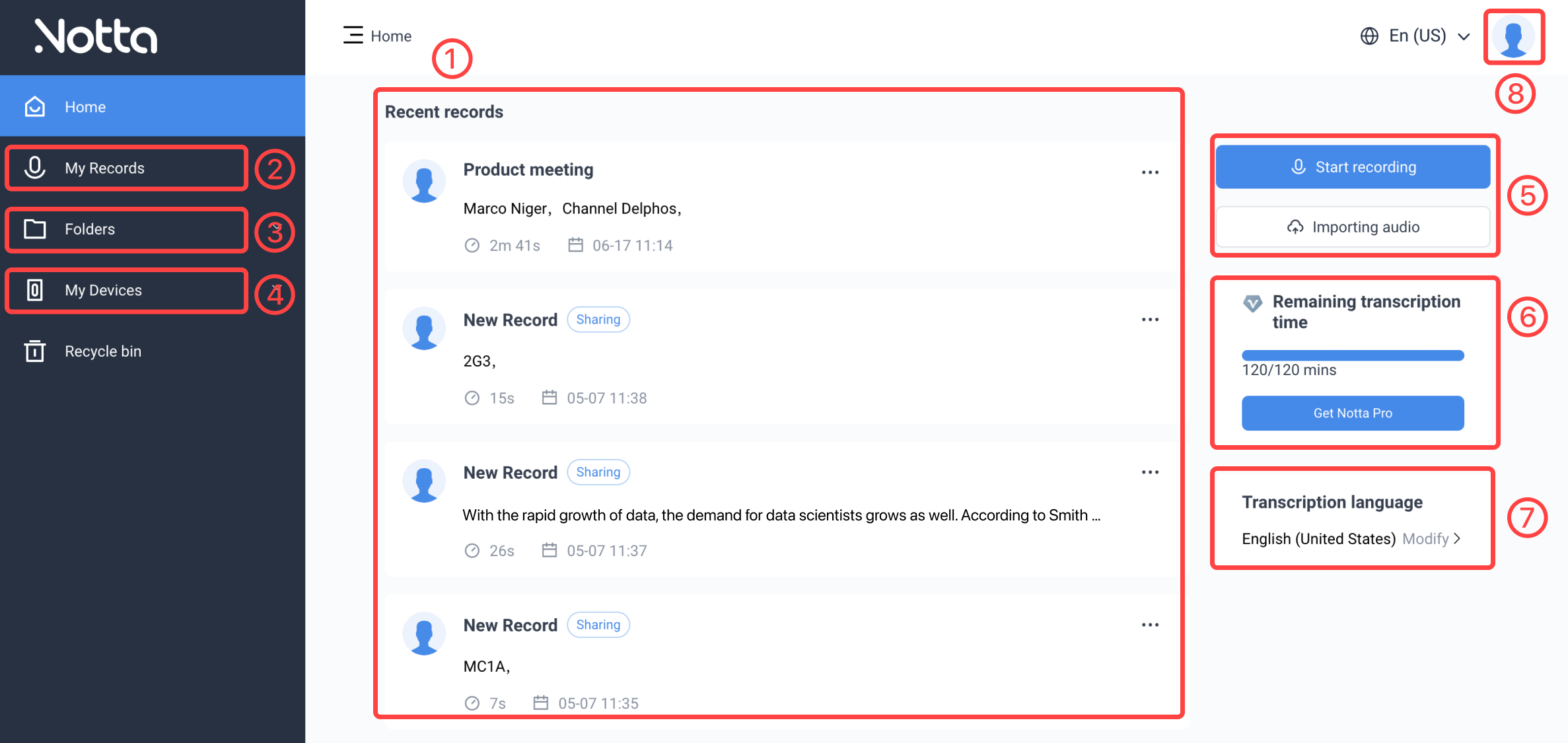 1.

Home:
Space where shows recent records and you can start recording quickly.
2.

My Records:
All records are listed by time.
3.

Folders:
All folders you create to group the records.
4.

My Devices:
All your Langogo devices can be connected to Notta.
5.

Start recording and Importing audio
: Start recording via Notta or import audio to transcribe.
6.

Remaining transcription time:
Transcription minutes that have been used.
7.

Transcription language:
Language setting for turning your audio to text.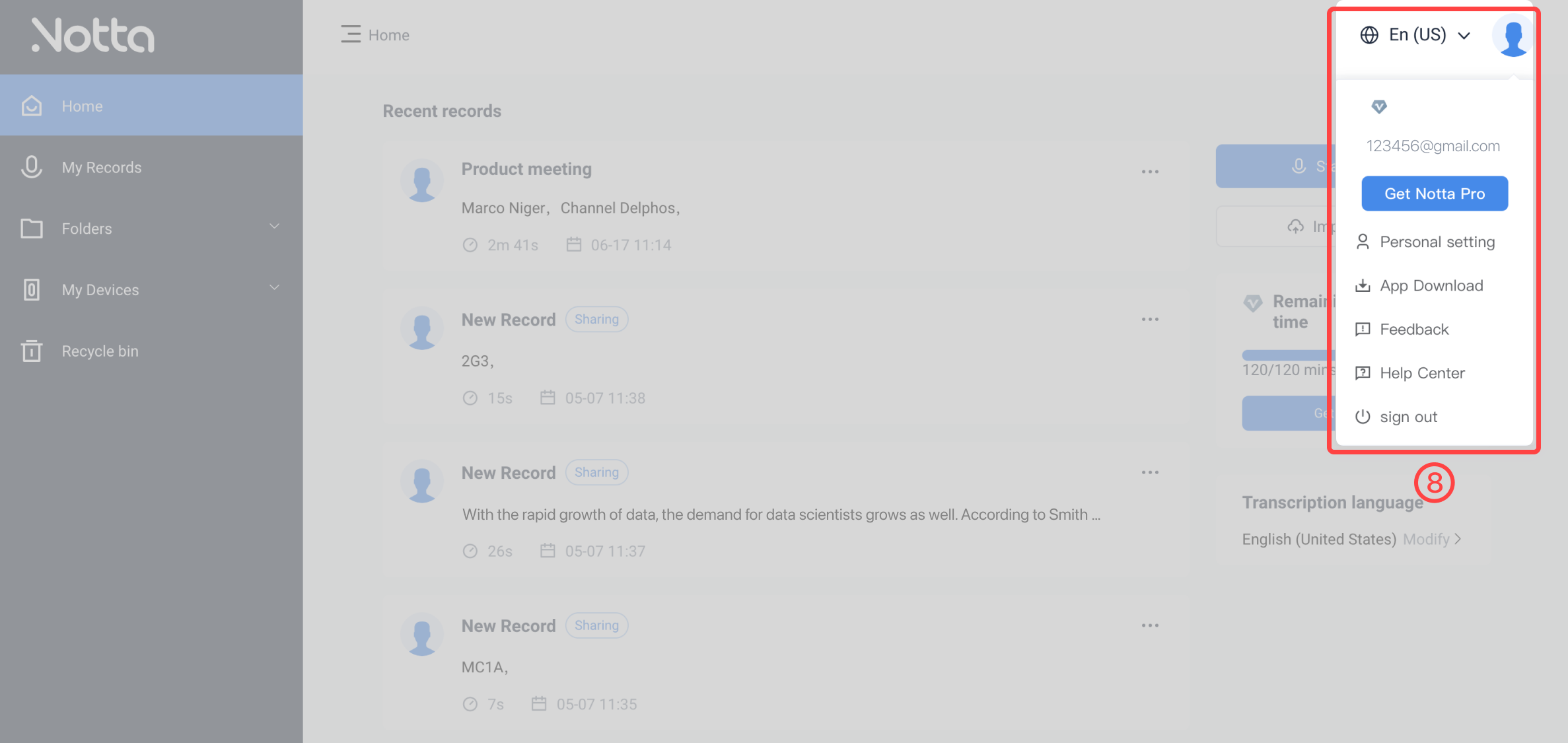 8.

Account profile and settings:
A place where you can change personal settings, submit feedback, check the help center, etc.