1. Tap the "+" button and select "Record Now"
Record a conversation, then Notta will transcribe your voice and offer the real-time transcript.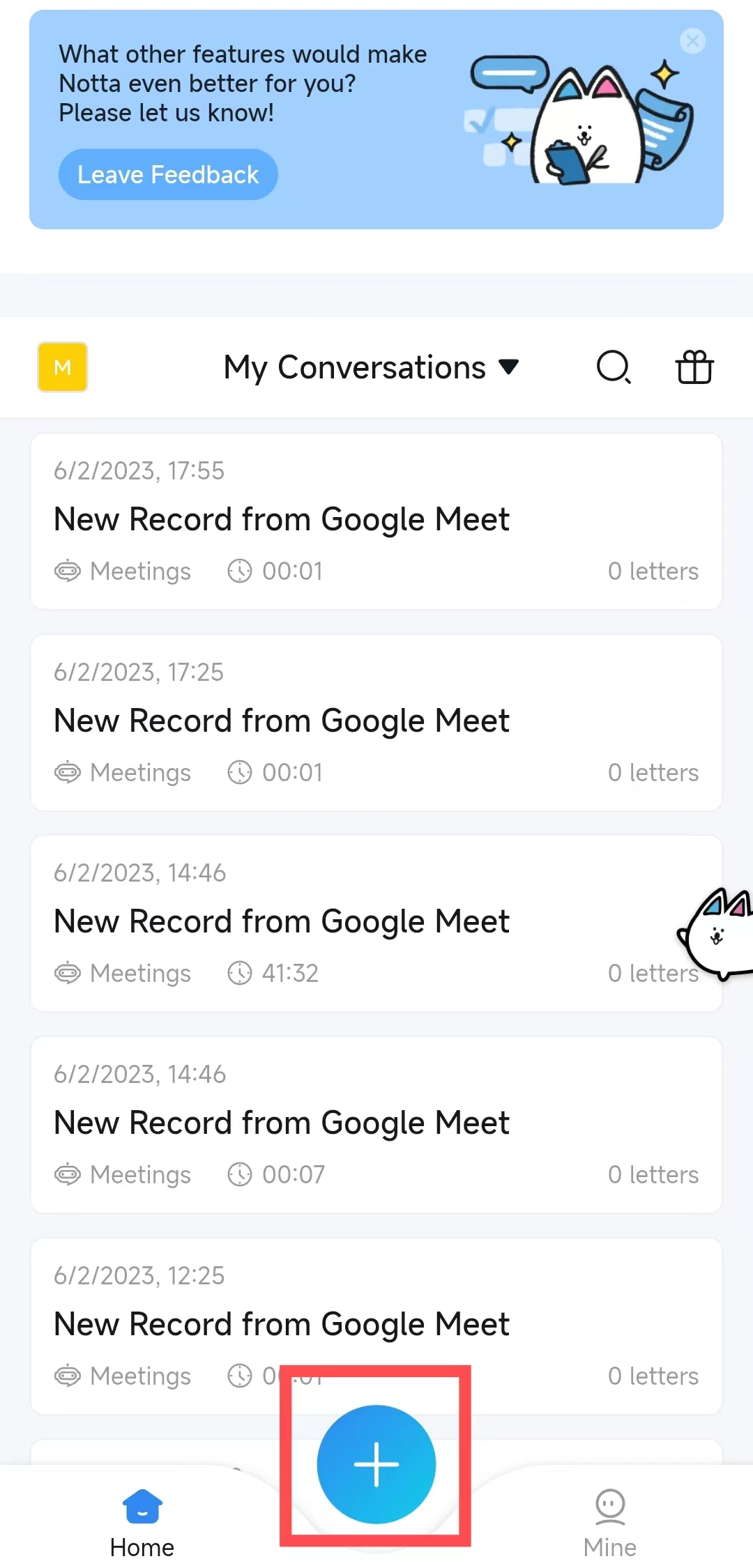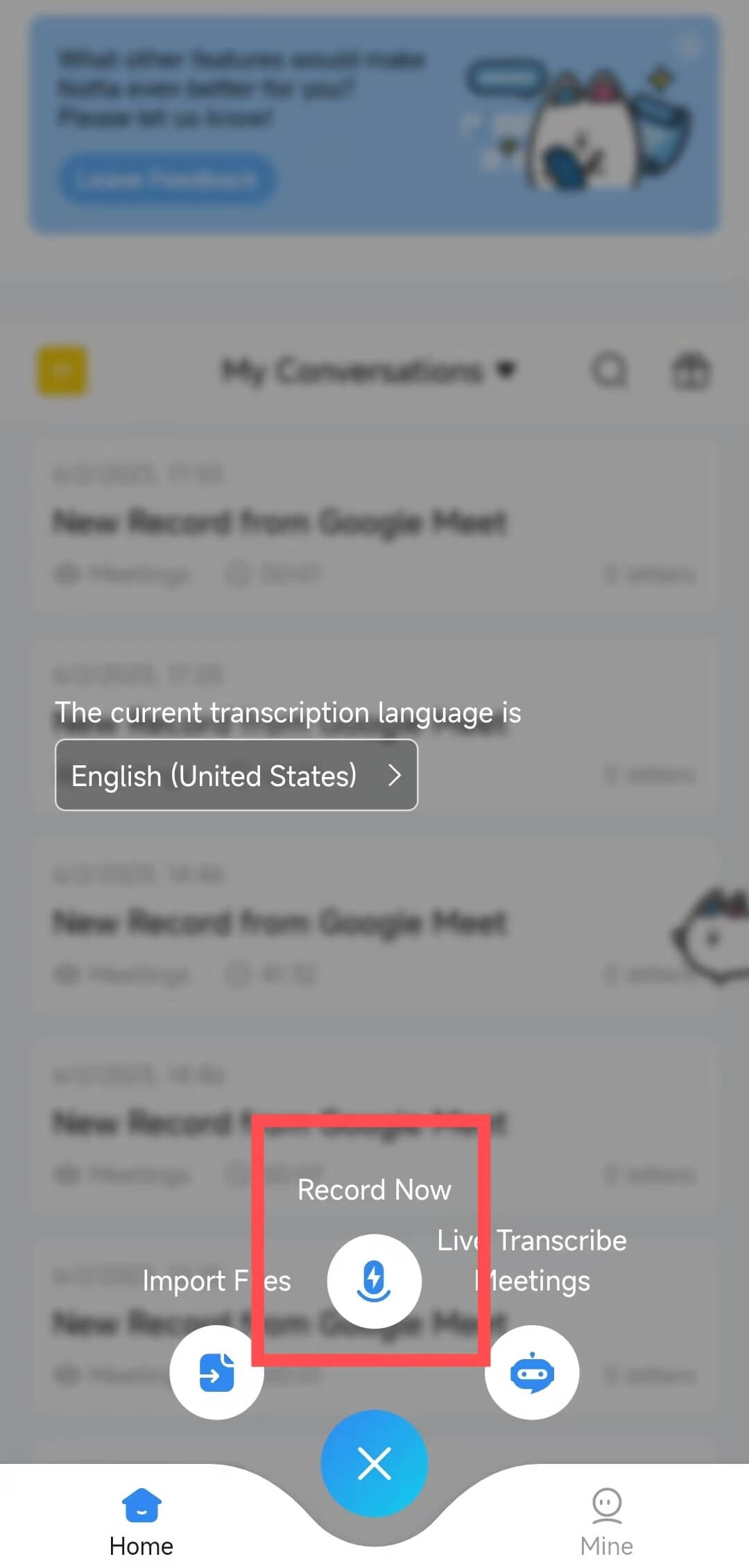 2. Tap the "||" button to pause the recording.
To stop recording, tap the"■" button at the bottom of the page.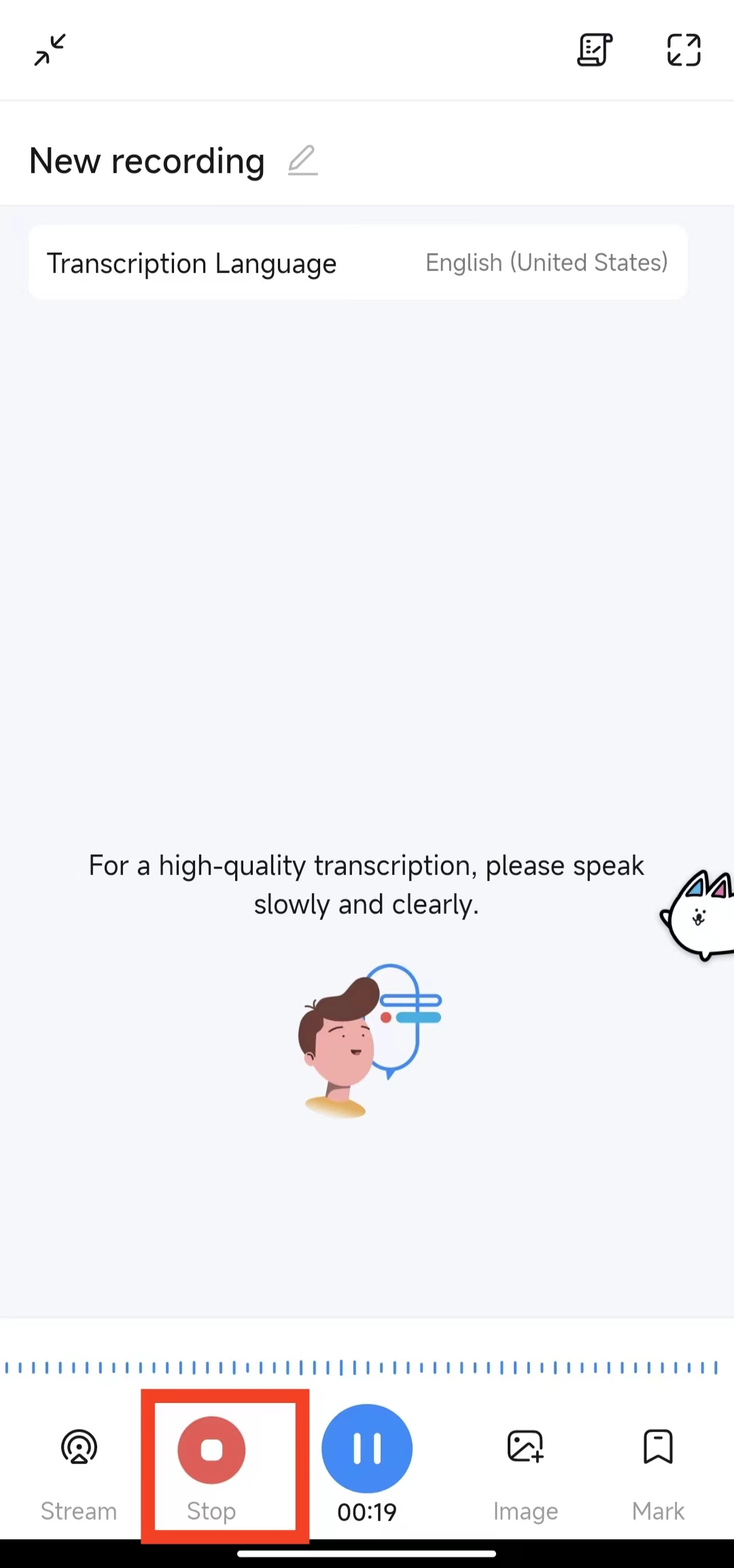 3. Name your record and tap Save & Close.
When you stop recording, the record will be saved automatically with the name New record to My Conversations or in the folder where you started. To rename the record, click the conversation, then tap the name and enter a new one.