Importing your audio files to Notta is easy! You can import (upload) audio files recorded with your phone or recorder to Notta for automatic transcription.
Note: This feature is available only for Pro users.
1. Press the "+" button, then you will see [Import Files], [Record Now],[ Live Transcribe Meetings] and Transcription Language buttons. Choose [Import Files].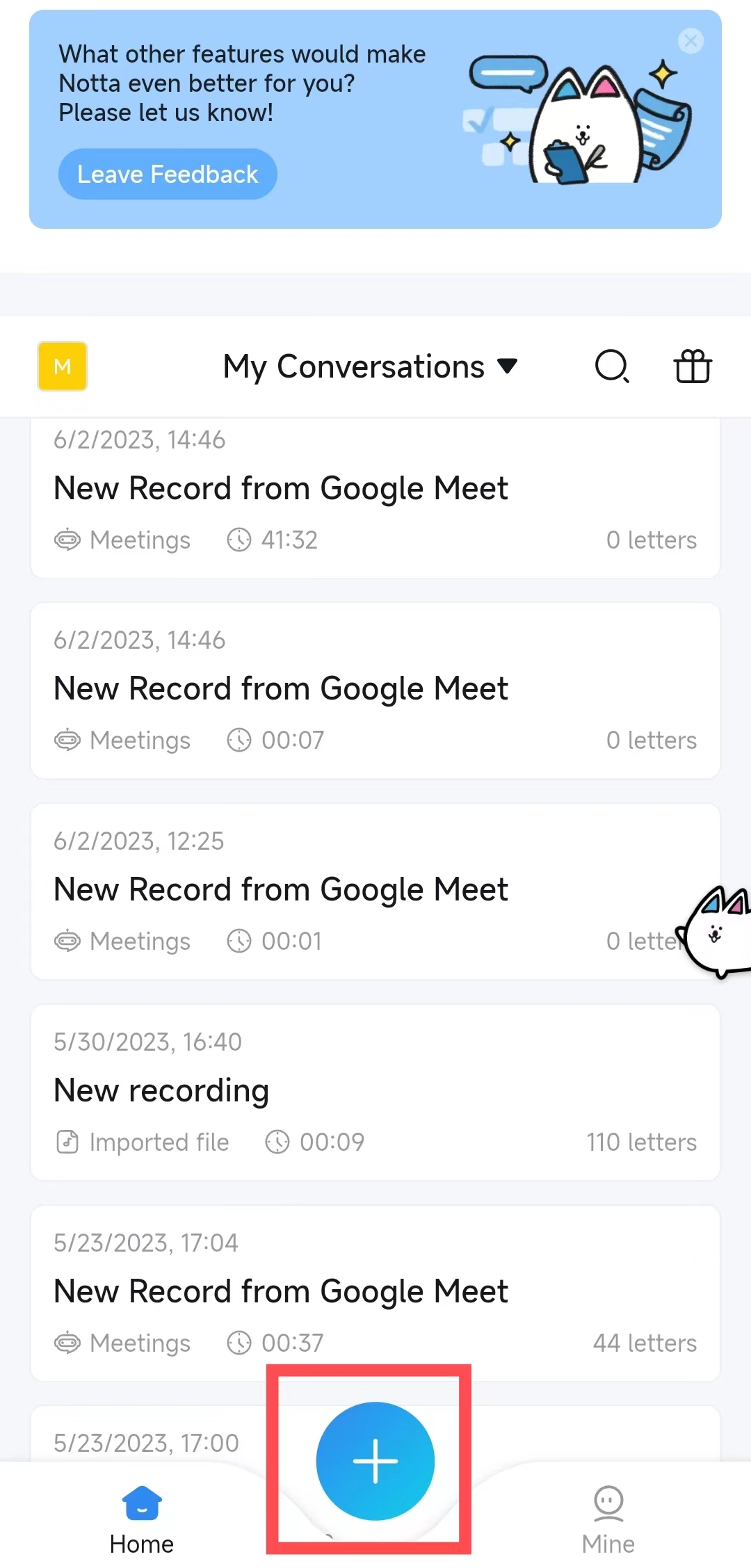 2. Choose a transcription language for your audio file.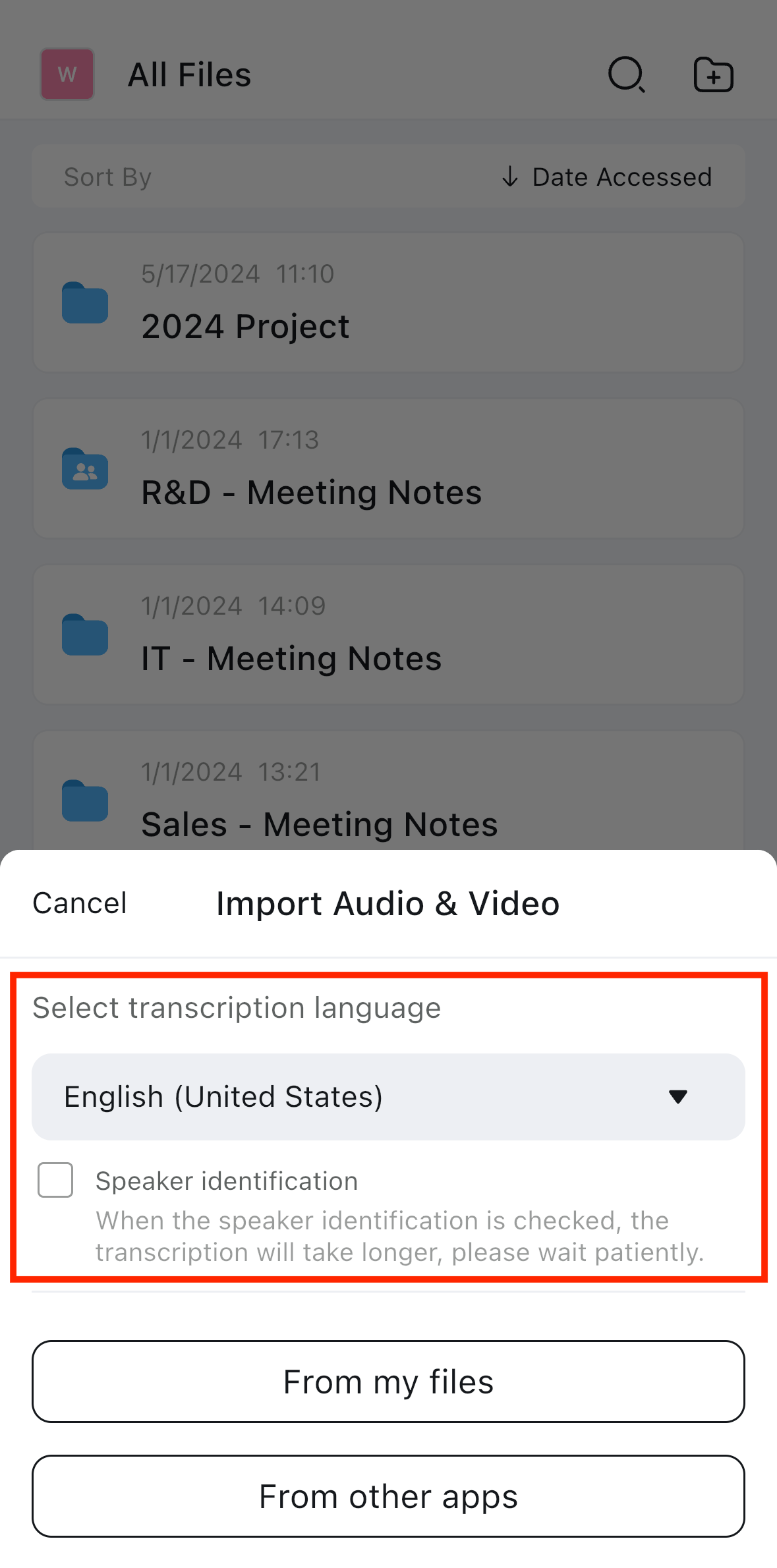 3. Choose [Import Audio Files].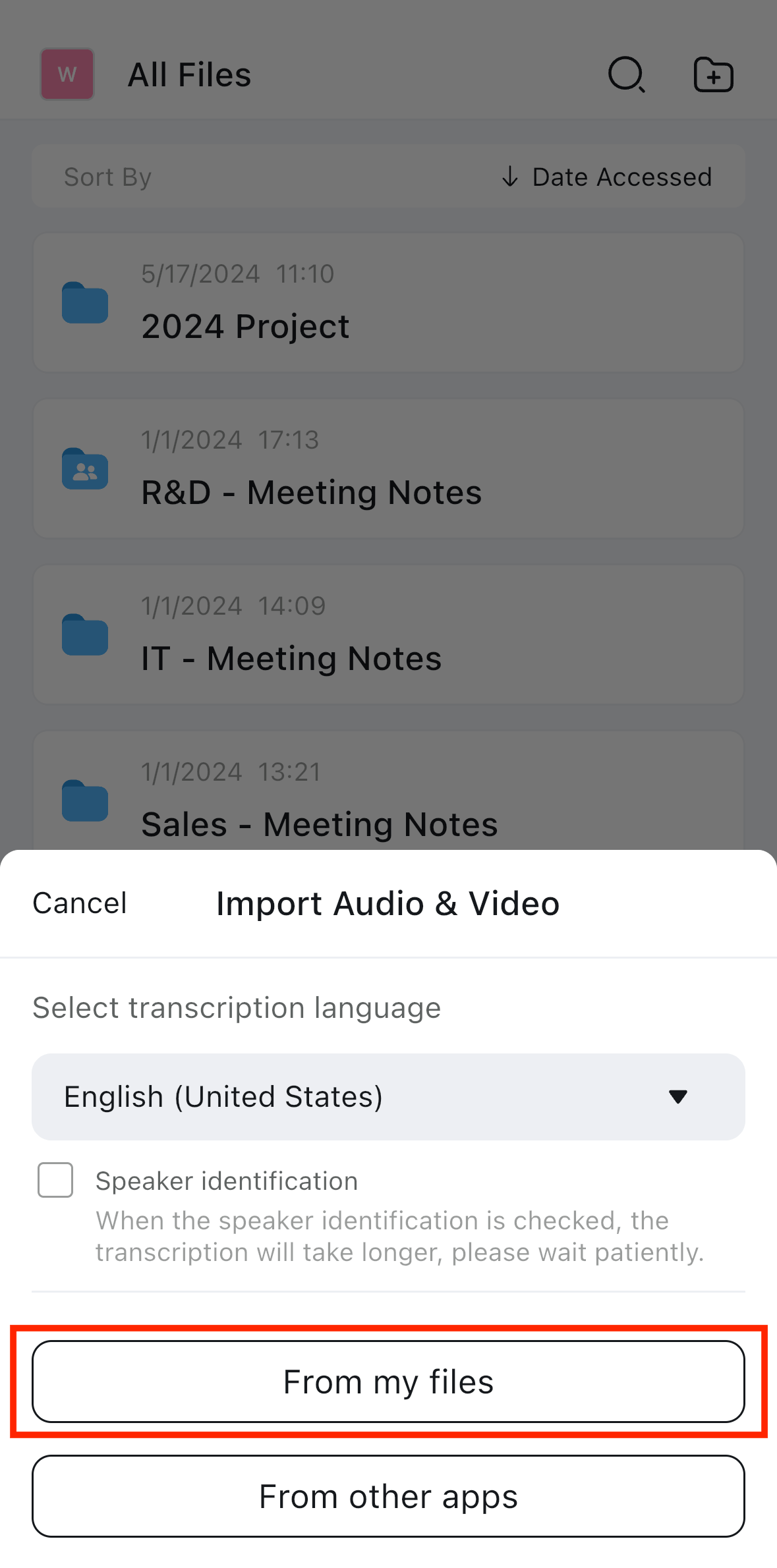 4. After the file is imported, Notta will process the audio file and generate a transcription automatically.
Tips:
The maximum file size that can be imported is 1GB or 5-hour in length.
Supported audio formats: WAV, MP3, M4A, CAF, AIFF
Prepare quality audio with a clear voice before transcribing.
Besides uploading audio files, now you're also allowed to upload video files and transcribe them.
1. Home > tap on "Import files"
2. Choose the video files from your files or from other apps. And Notta will start transcribing for you.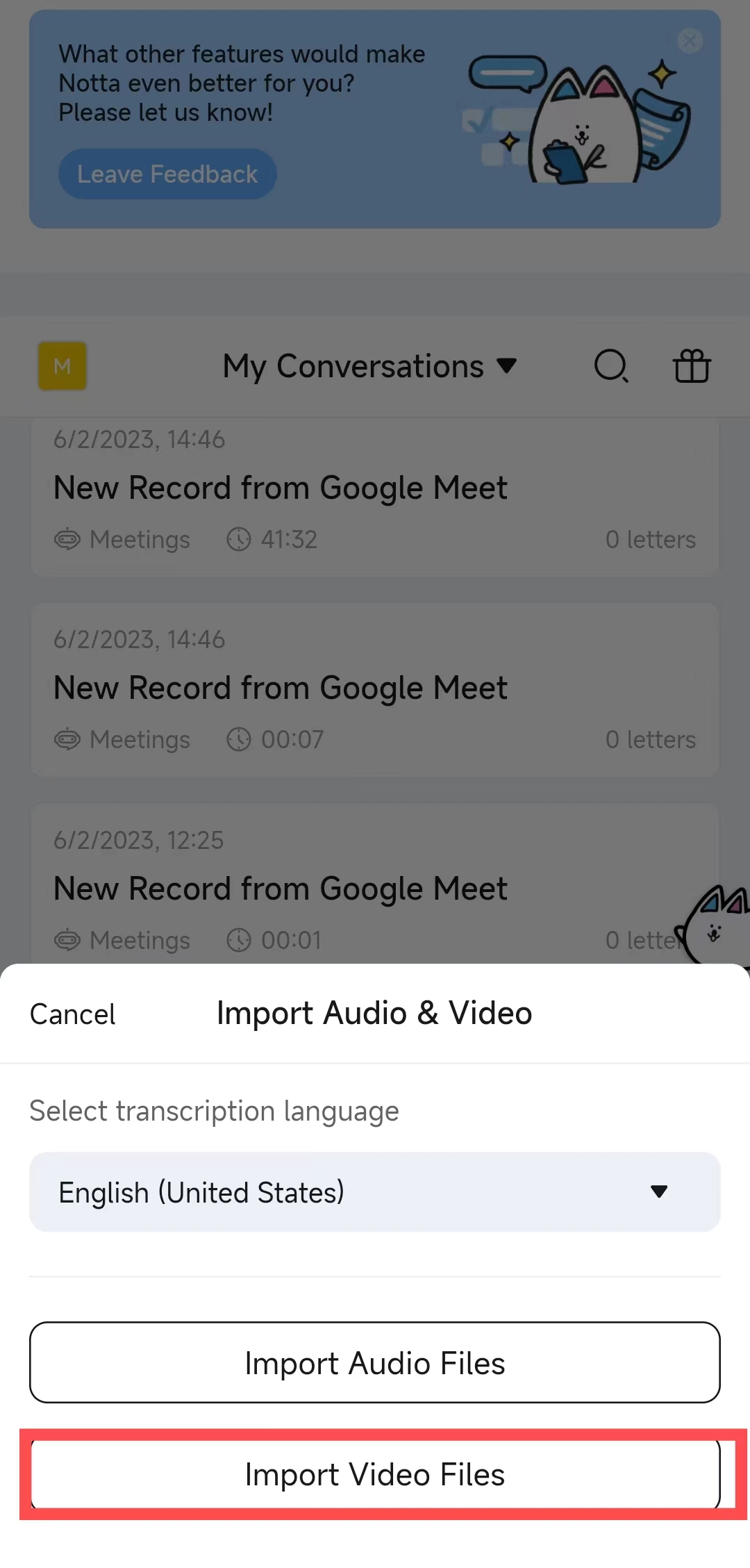 Tips:
Supported video formats: avi, rmvb, flv, mp4, mov, wmv