Importing your audio files to Notta is easy! You can import (upload) audio files recorded with your phone or recorder to Notta for automatic transcription.
Plus, if you've upgraded your app to V 5.2.0, then you can also import video files and transcribe them!
Note: This feature is available only for Pro users.
If your App version is lower than V 5.2.0:
1. Press the "+" button, then you will see Import Audio, Record Now, and Transcription Language buttons. Choose Import Audio.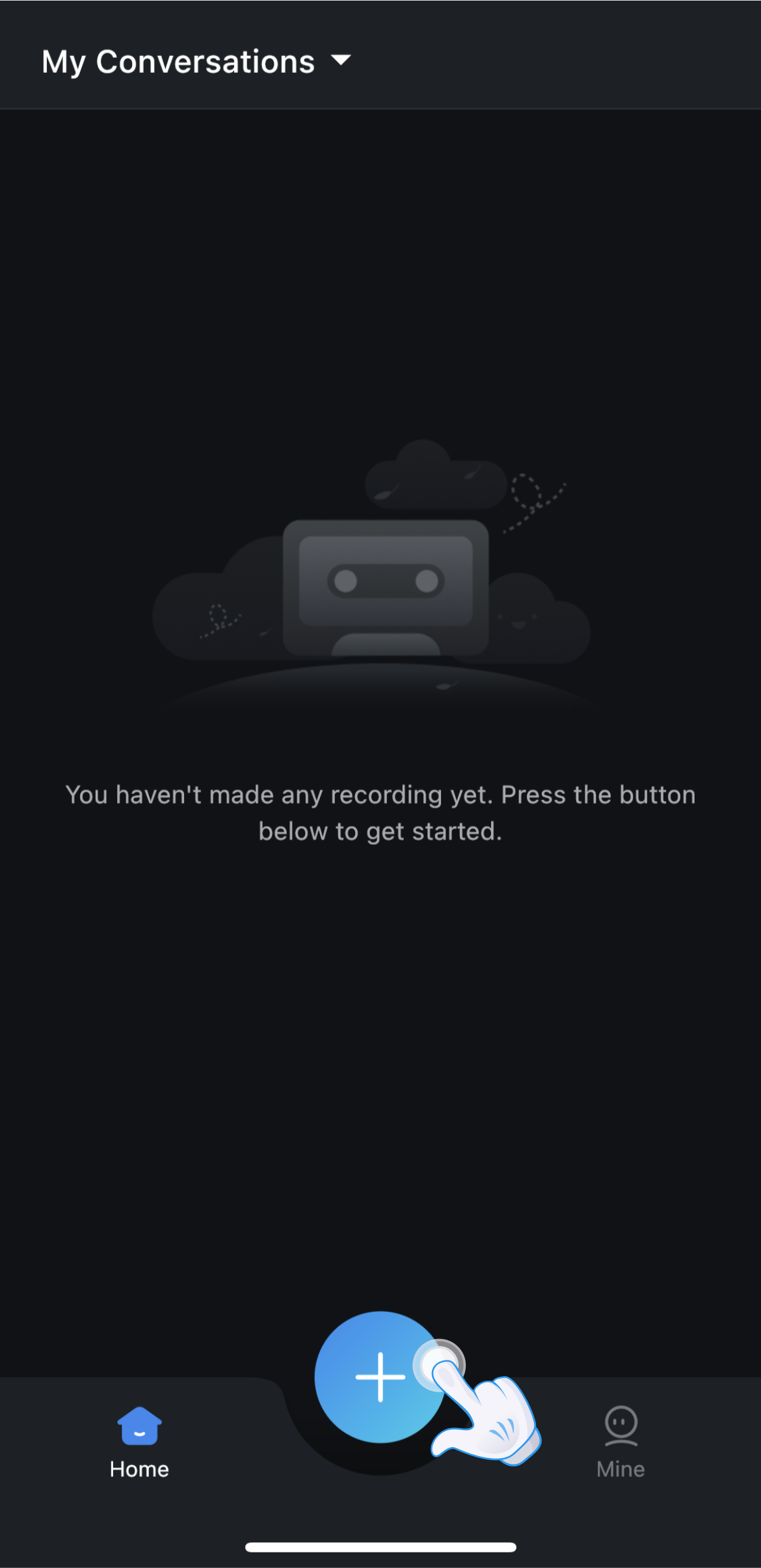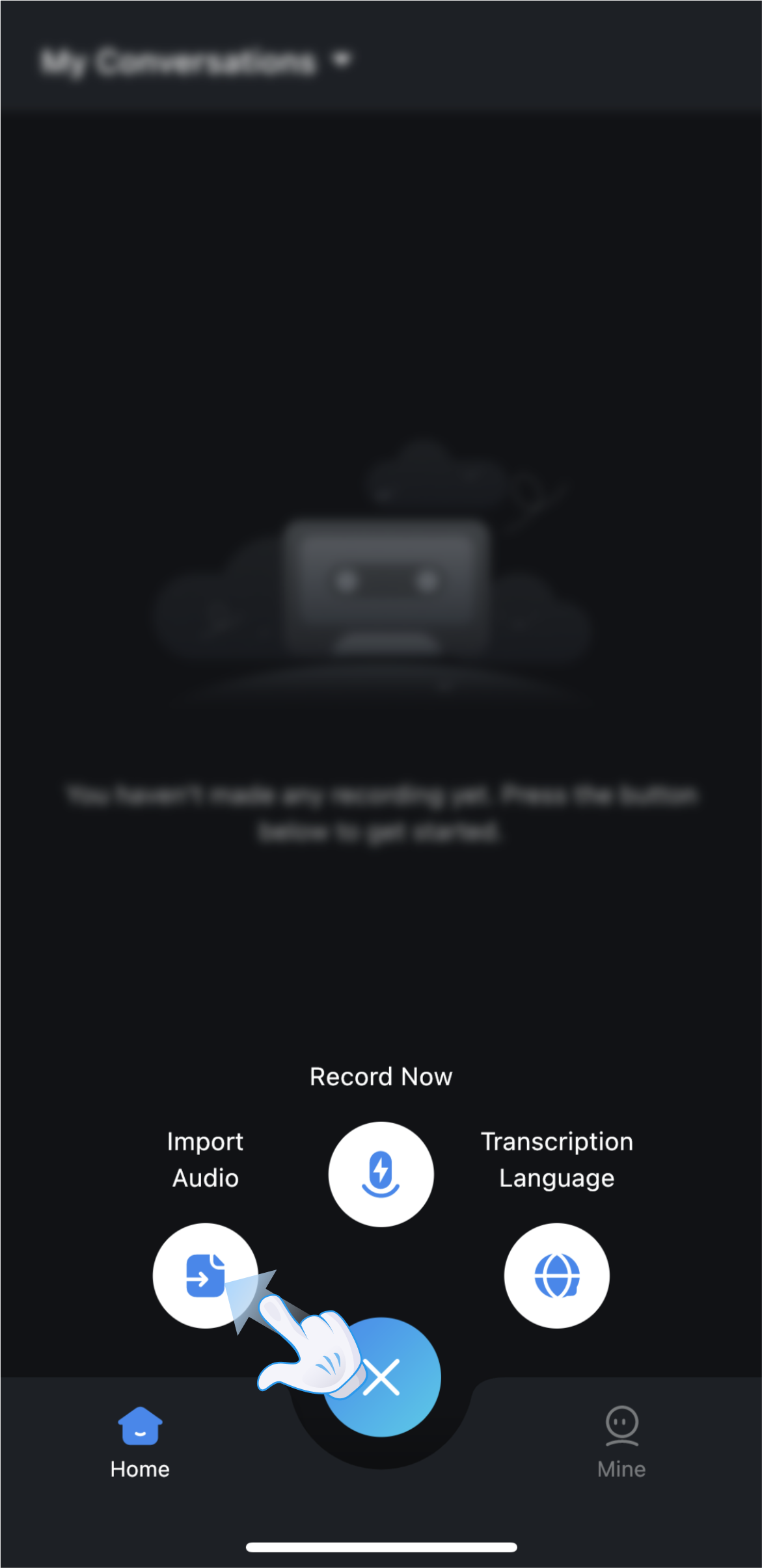 2. Choose a transcription language for your audio file.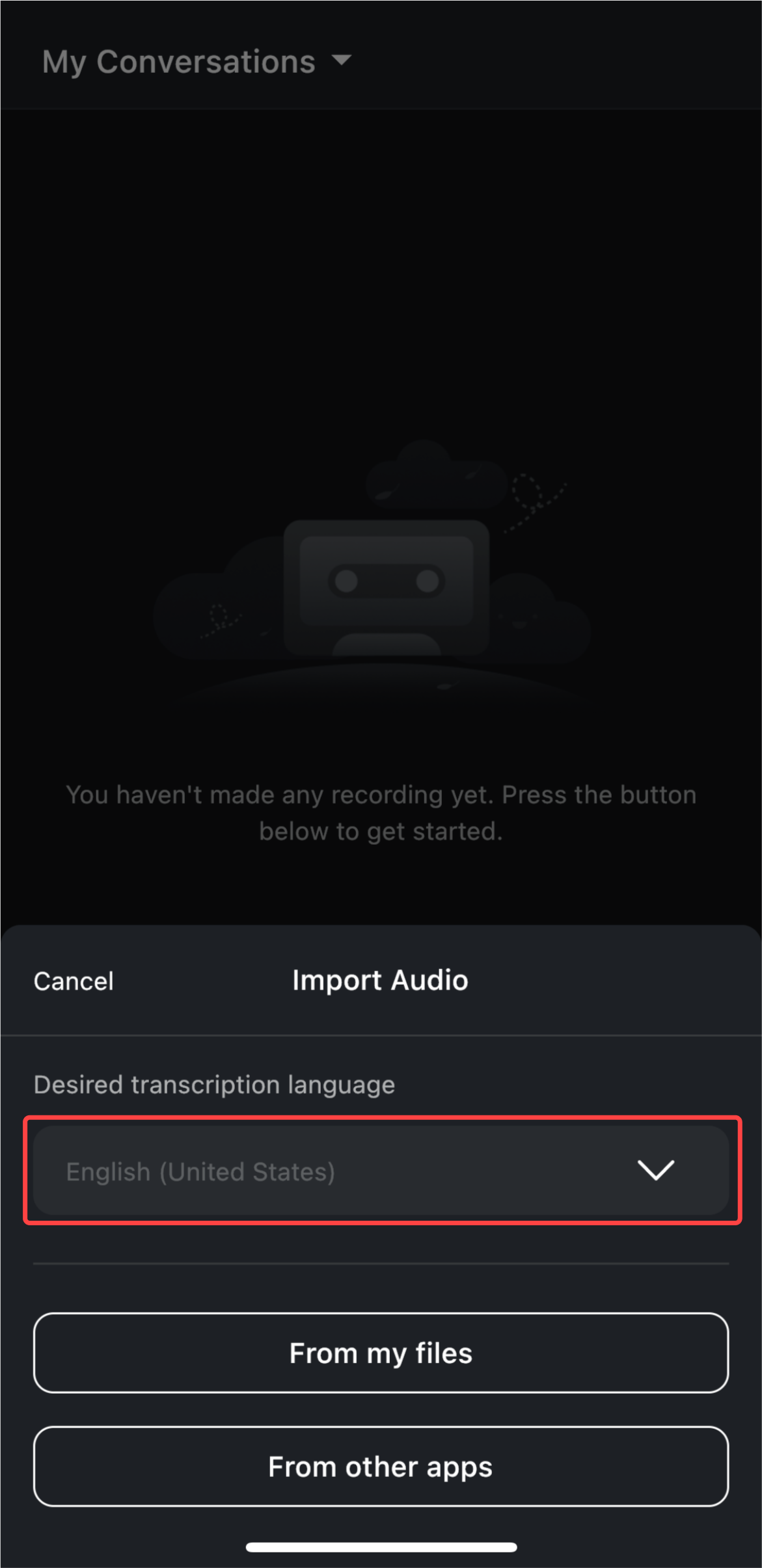 3. Choose to import From my files or From other apps.
Note: Android devices are available for importing from my files only.
  iOS devices Android devices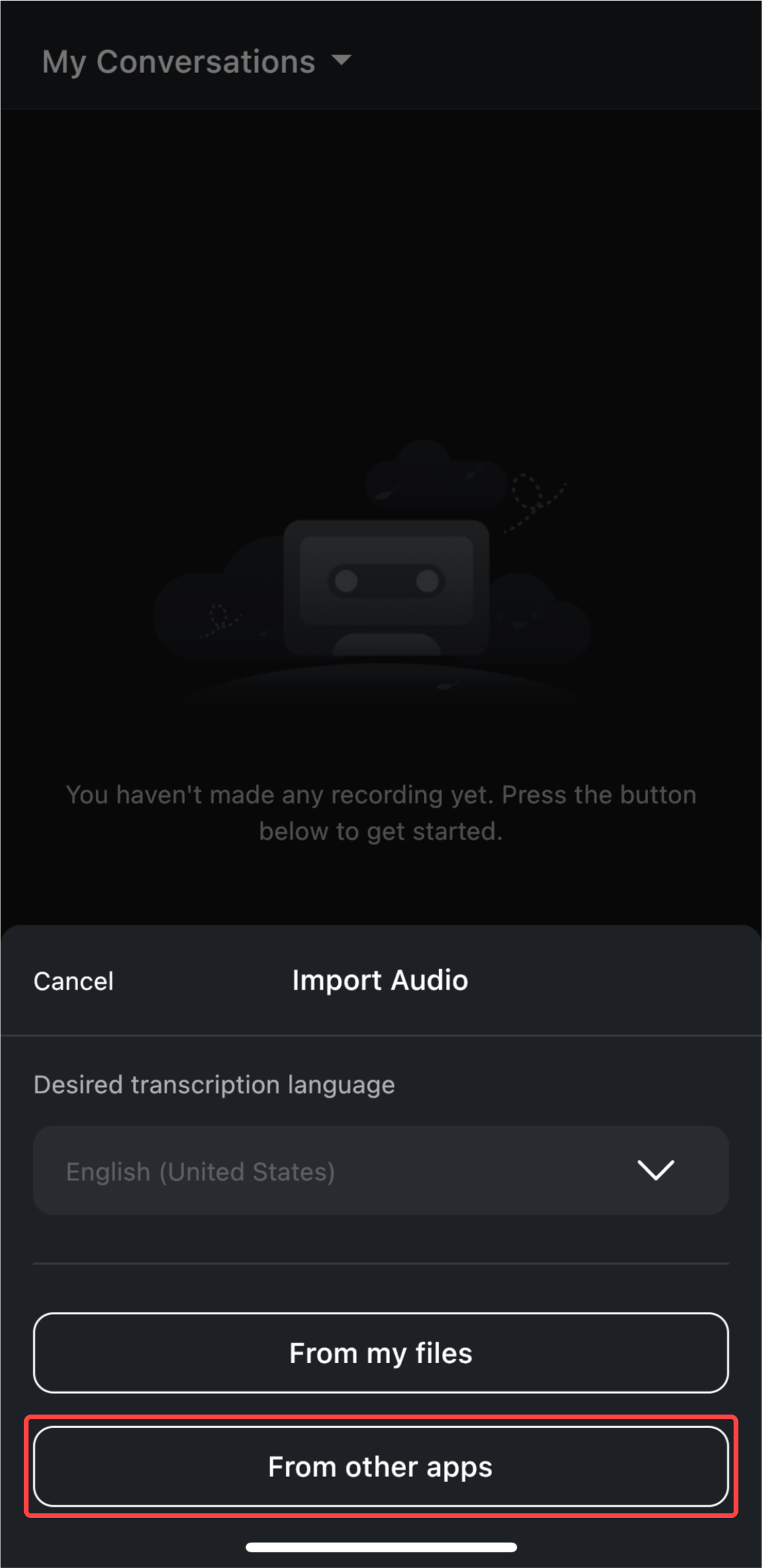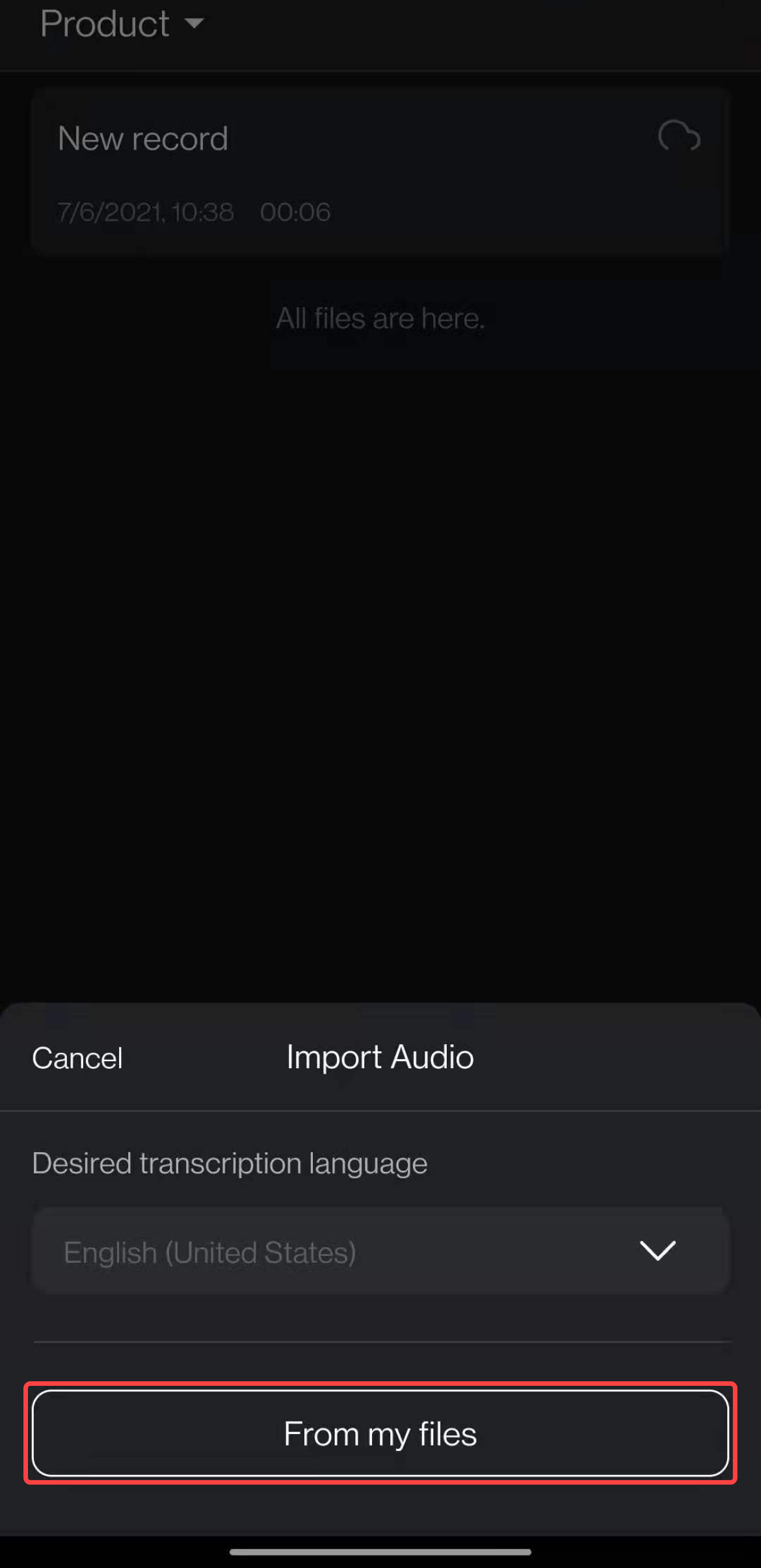 4. After the file is imported, Notta will process the audio file and generate a transcription automatically.
Tips:
The maximum file size that can be imported is 1GB or 5-hour in length.
Supported audio formats: WAV, MP3, M4A, CAF, AIFF
Prepare quality audio with a clear voice before transcribing.
If your app version is V 5.2.0:
Besides uploading audio files, now you're also allowed to upload video files and transcribe them.
1. Home > tap on "Import files"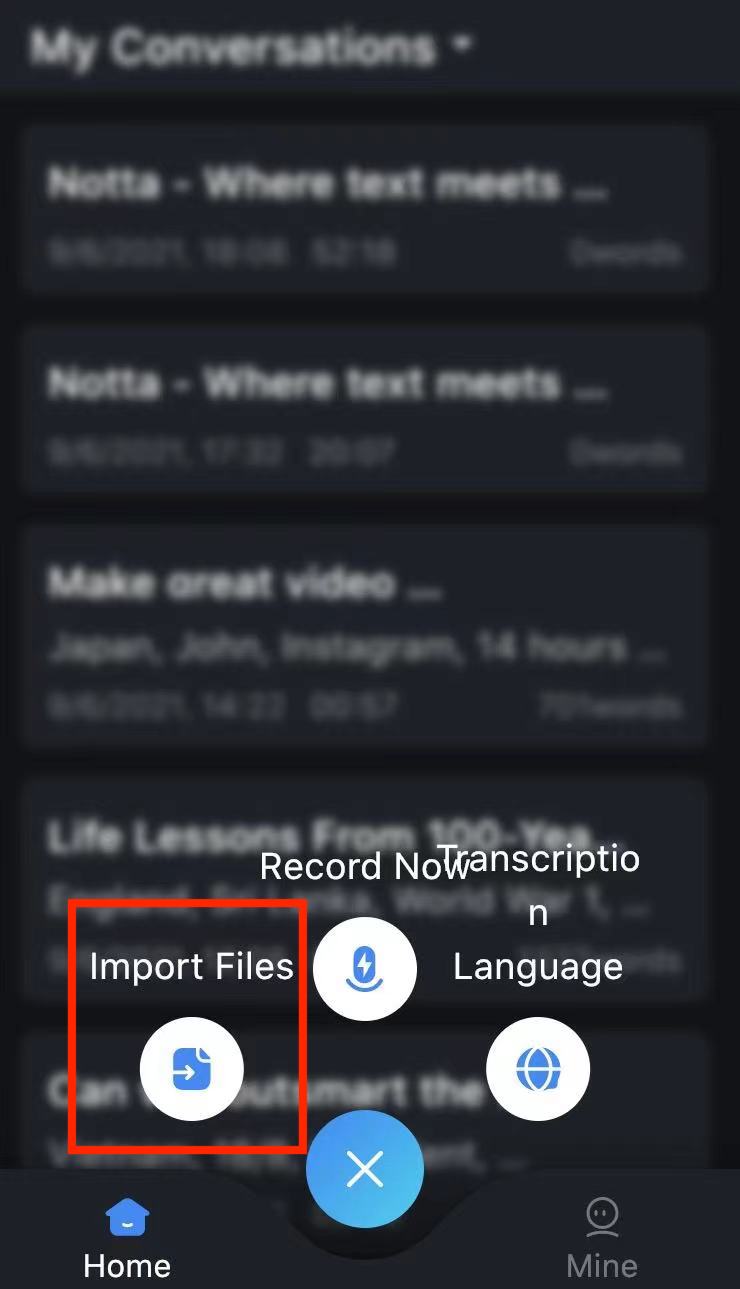 2. Choose the video files from your files or from other apps. And Notta will start transcribing for you.
Android devices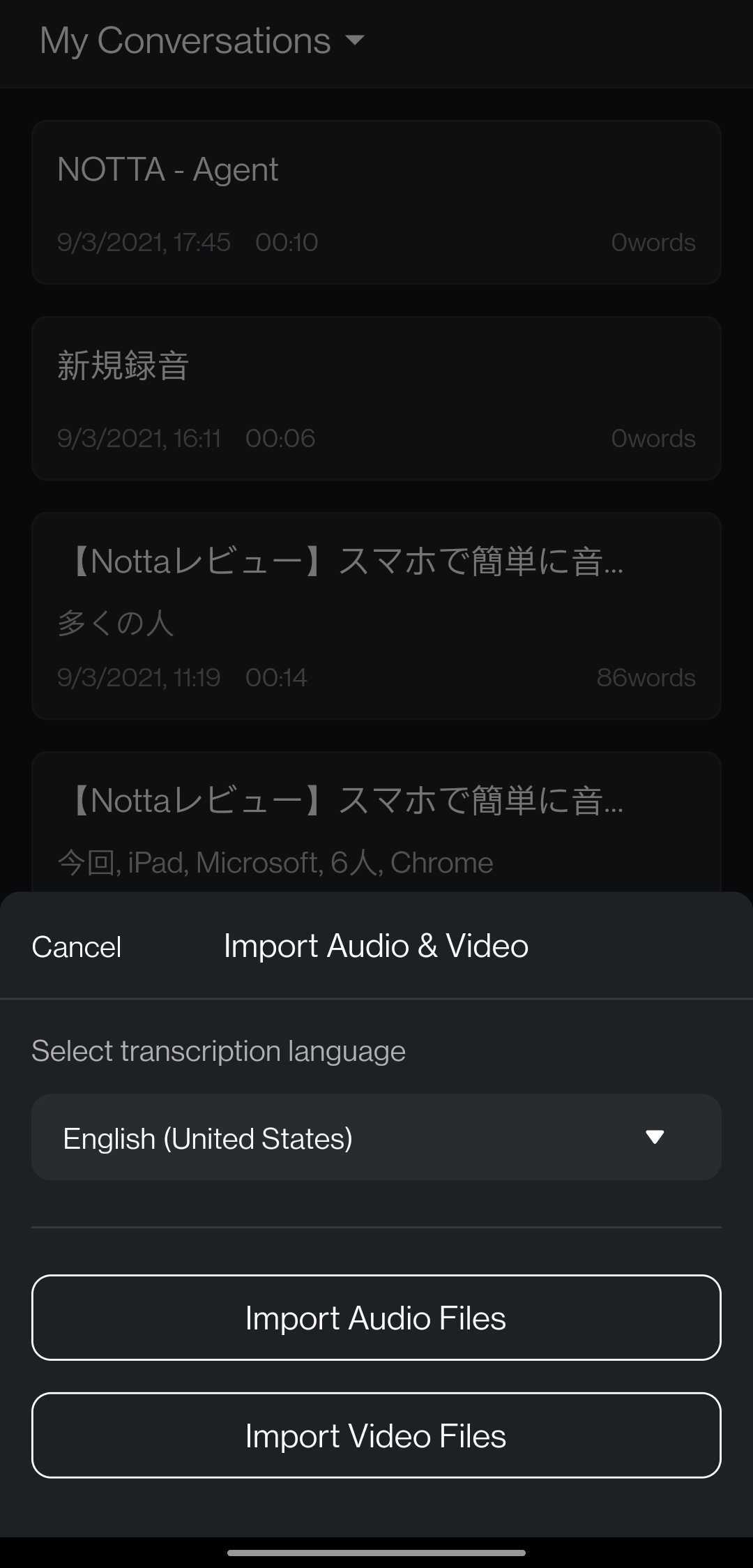 iOS devices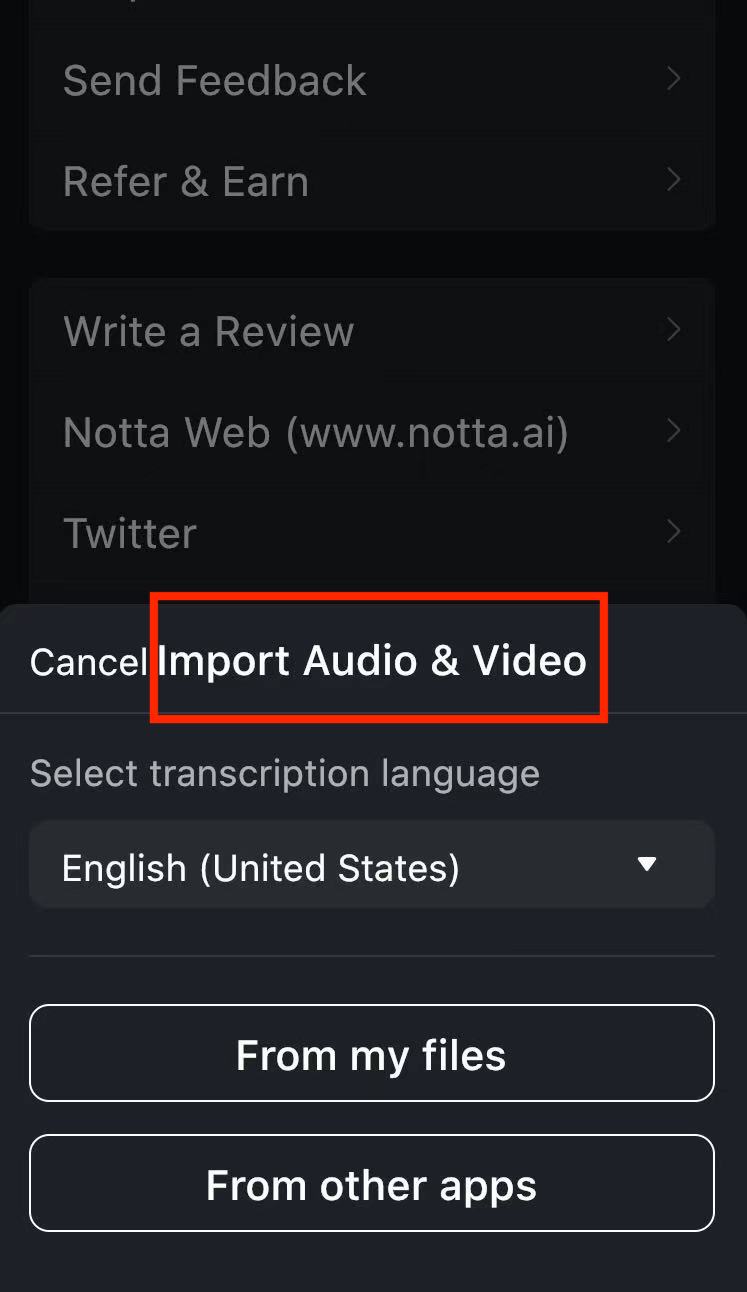 Tips:
Supported video formats: avi, rmvb, flv, mp4, mov, wmv