Search with keywords
Open your record, tap the 🔍 and enter a keyword in the search box to quickly locate it.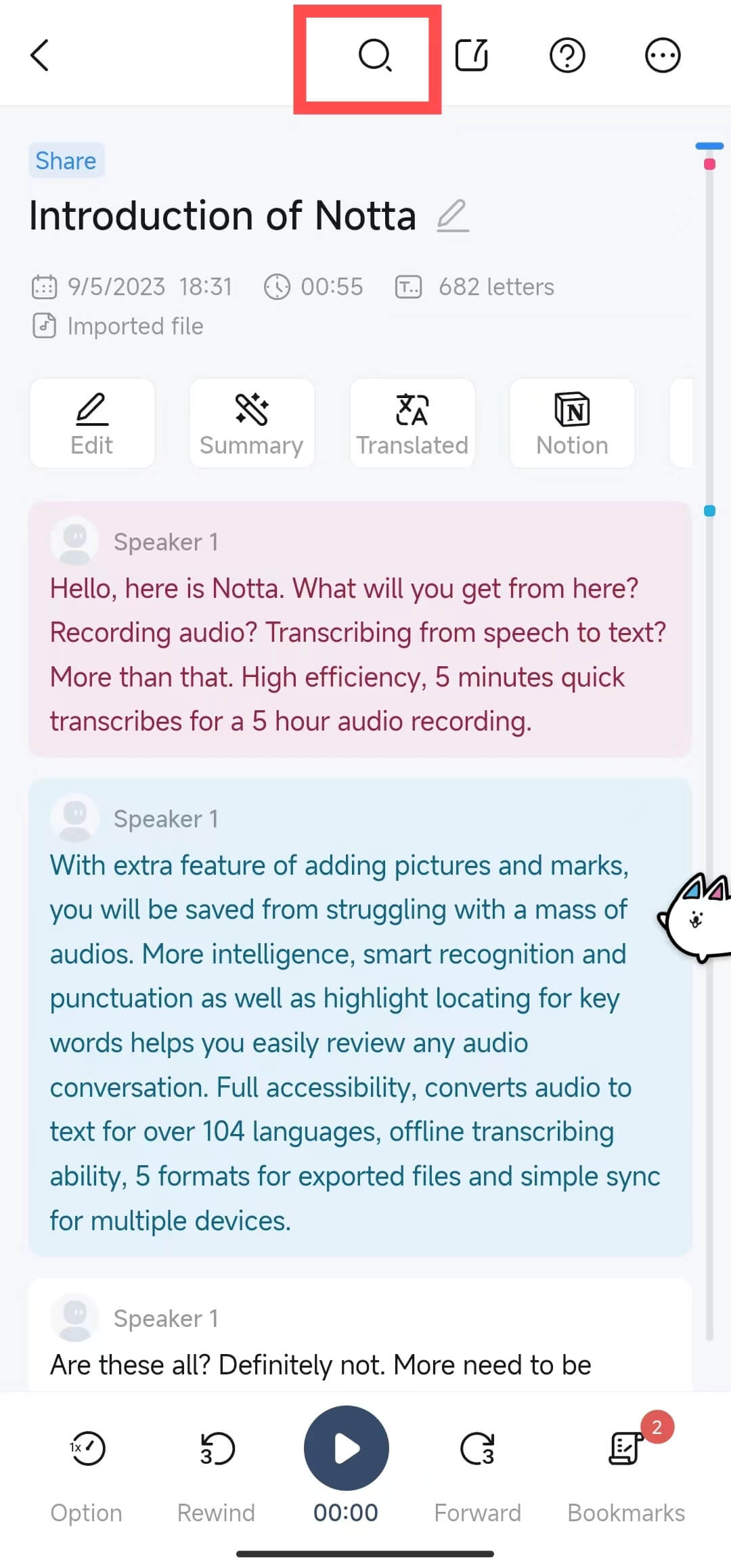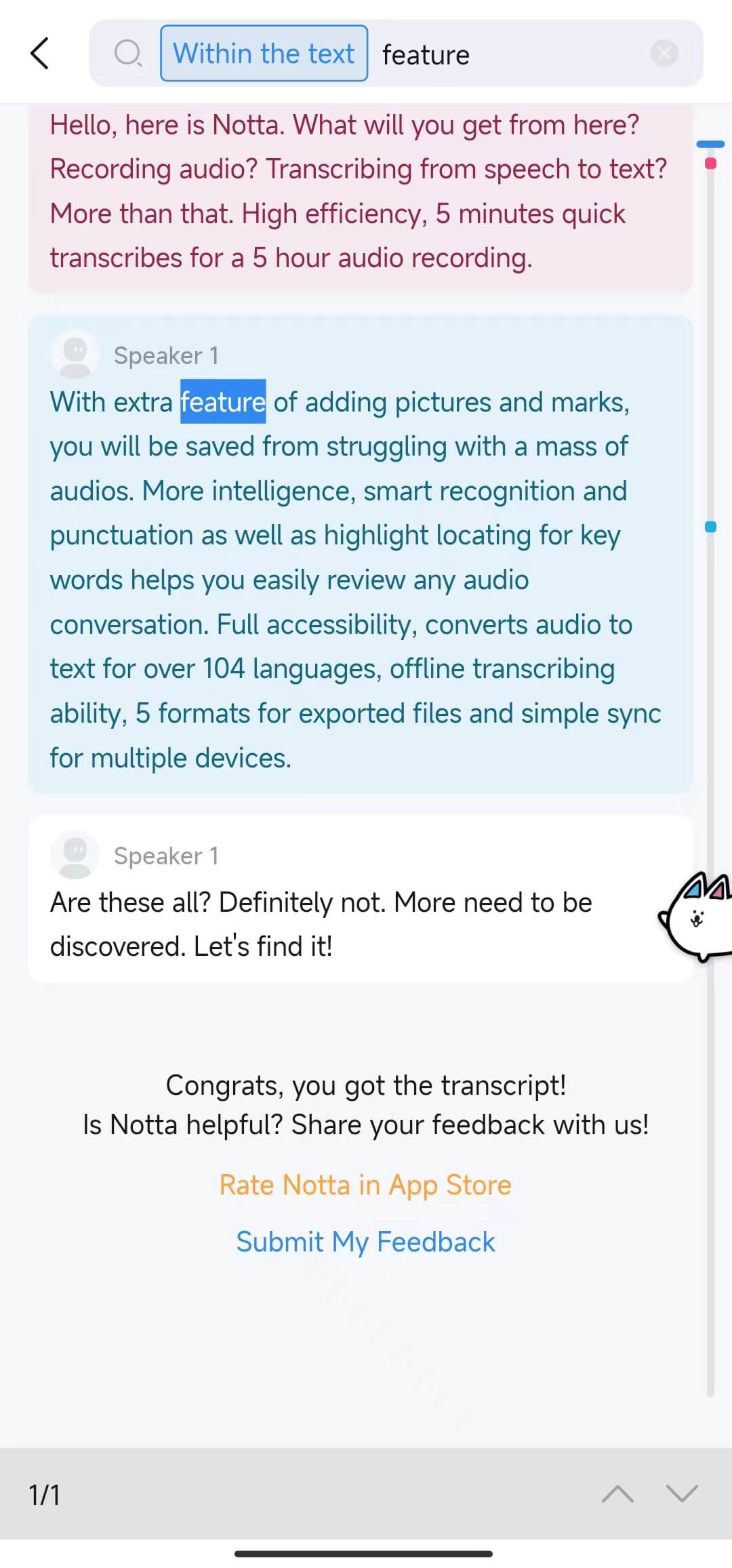 Set the transcription language
1. Tap Mine page, then set your Transcription Language.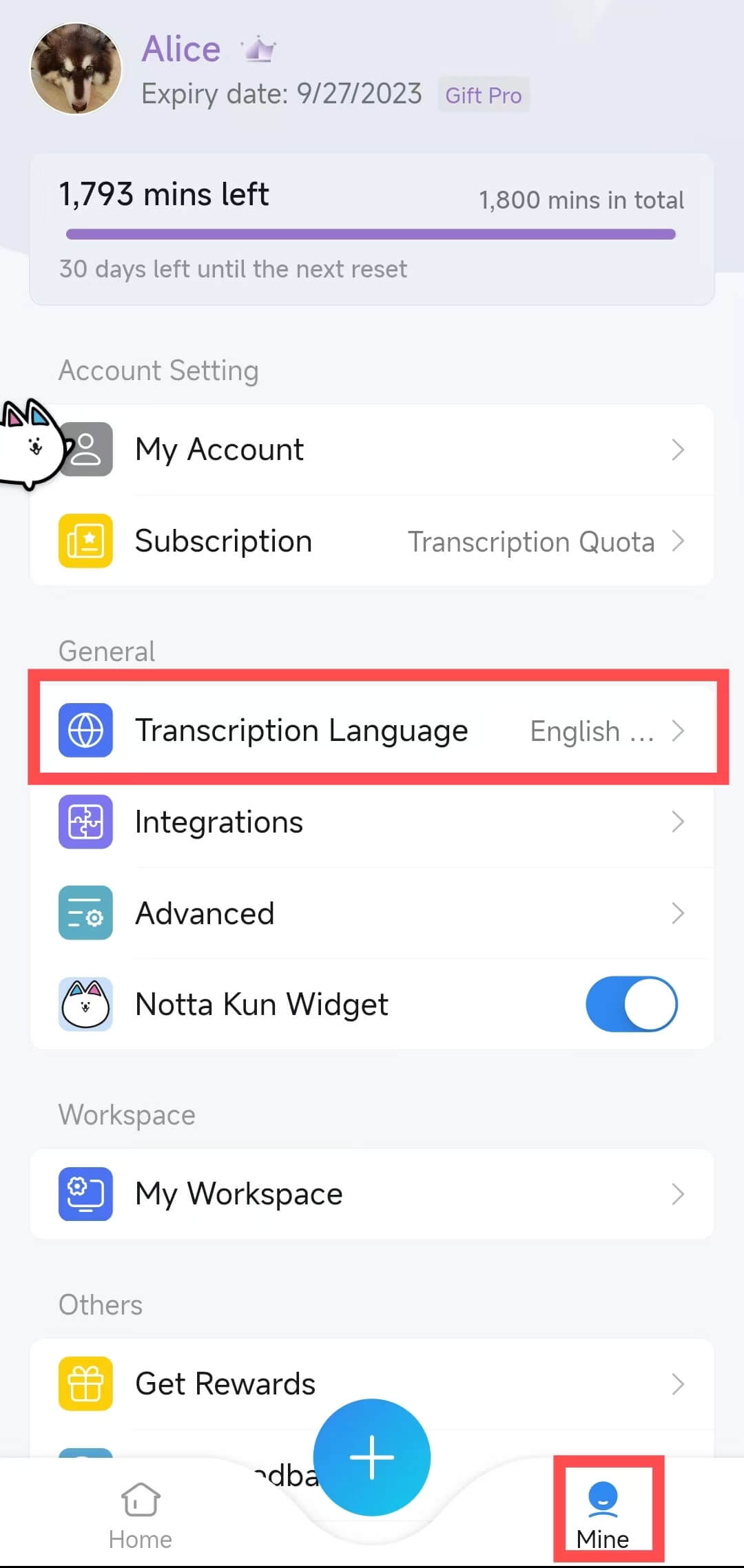 2. Select the desired language from the list and click Done.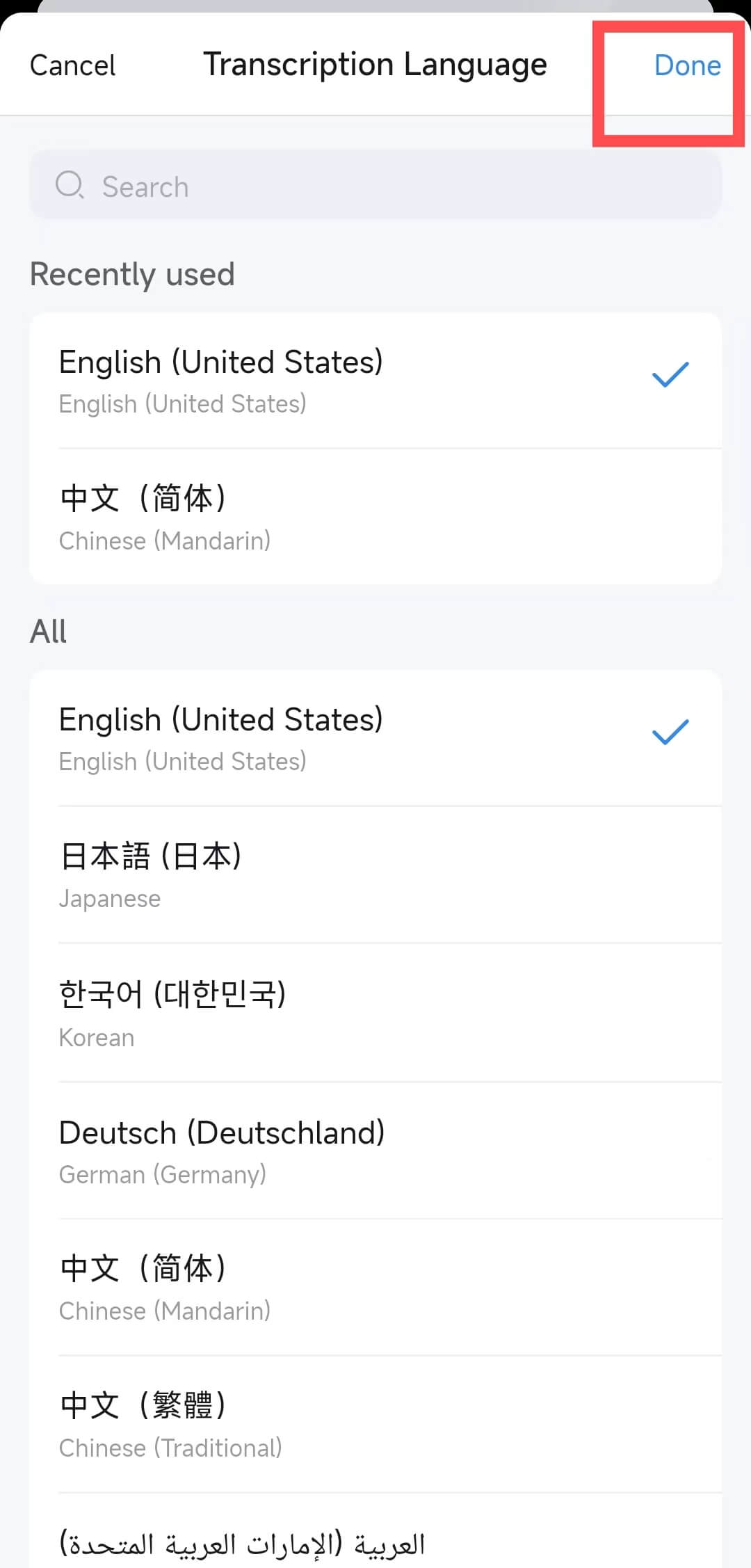 Customize the font size
1. Tap the Mine page and Tap [Advanced]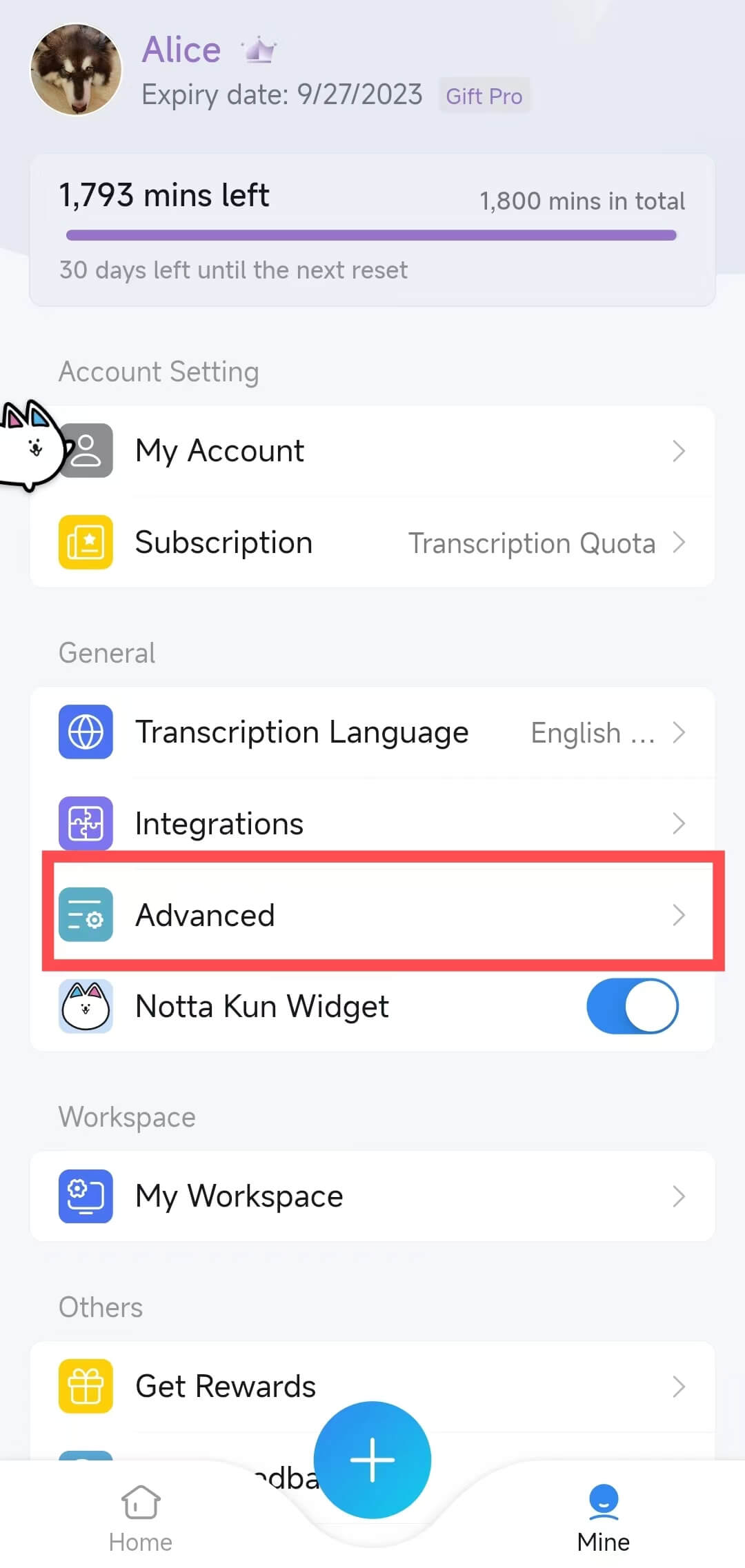 2.Tap [Font Size] button.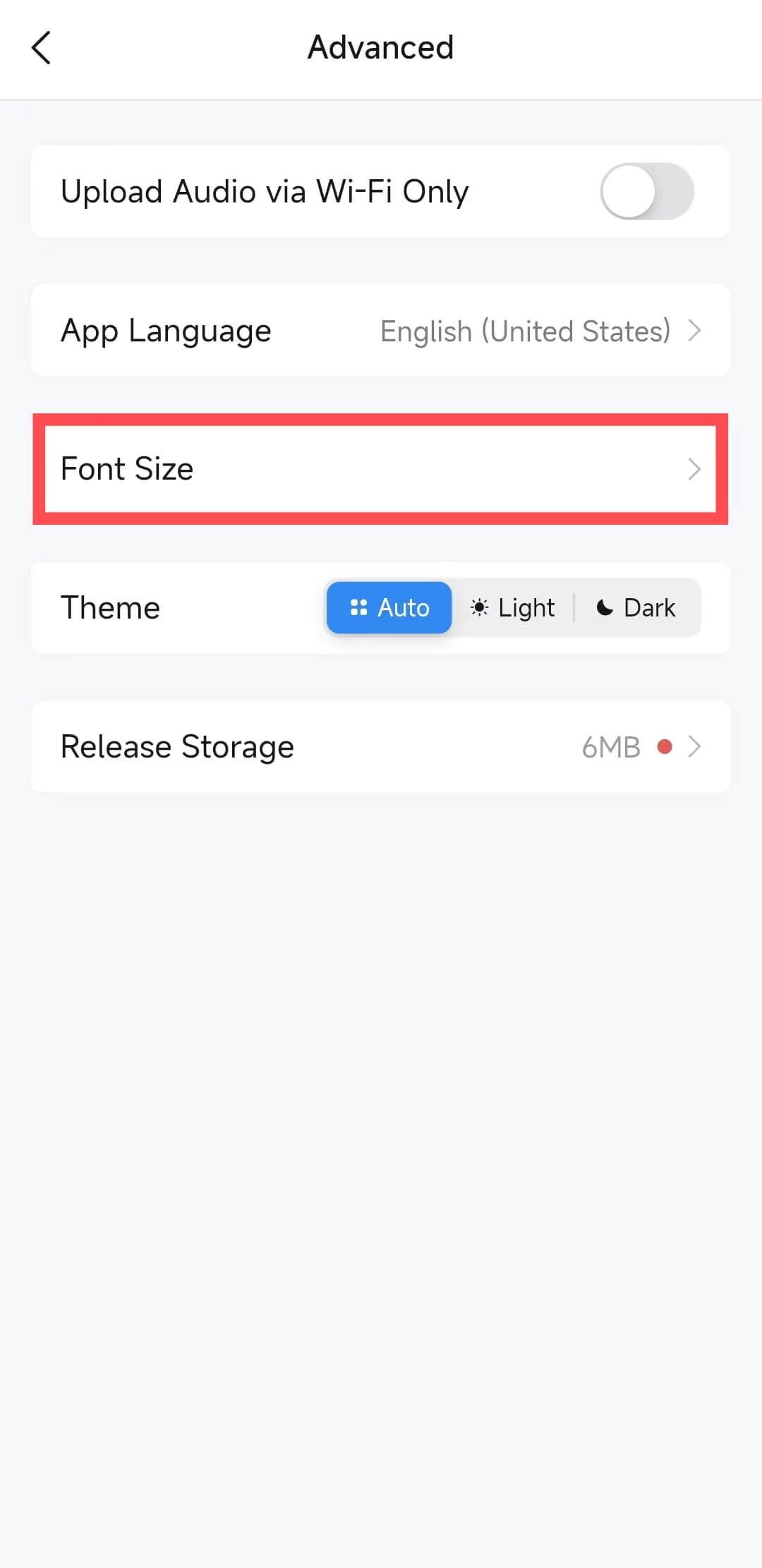 3. Move the slider below to change the font size.
Note: Resize setting is available for transcription and translation text only.