If your App version is lower than V 5.2.0
On the Mine page, you can check information such as your Notta account, your plan, and usage of the transcription minutes.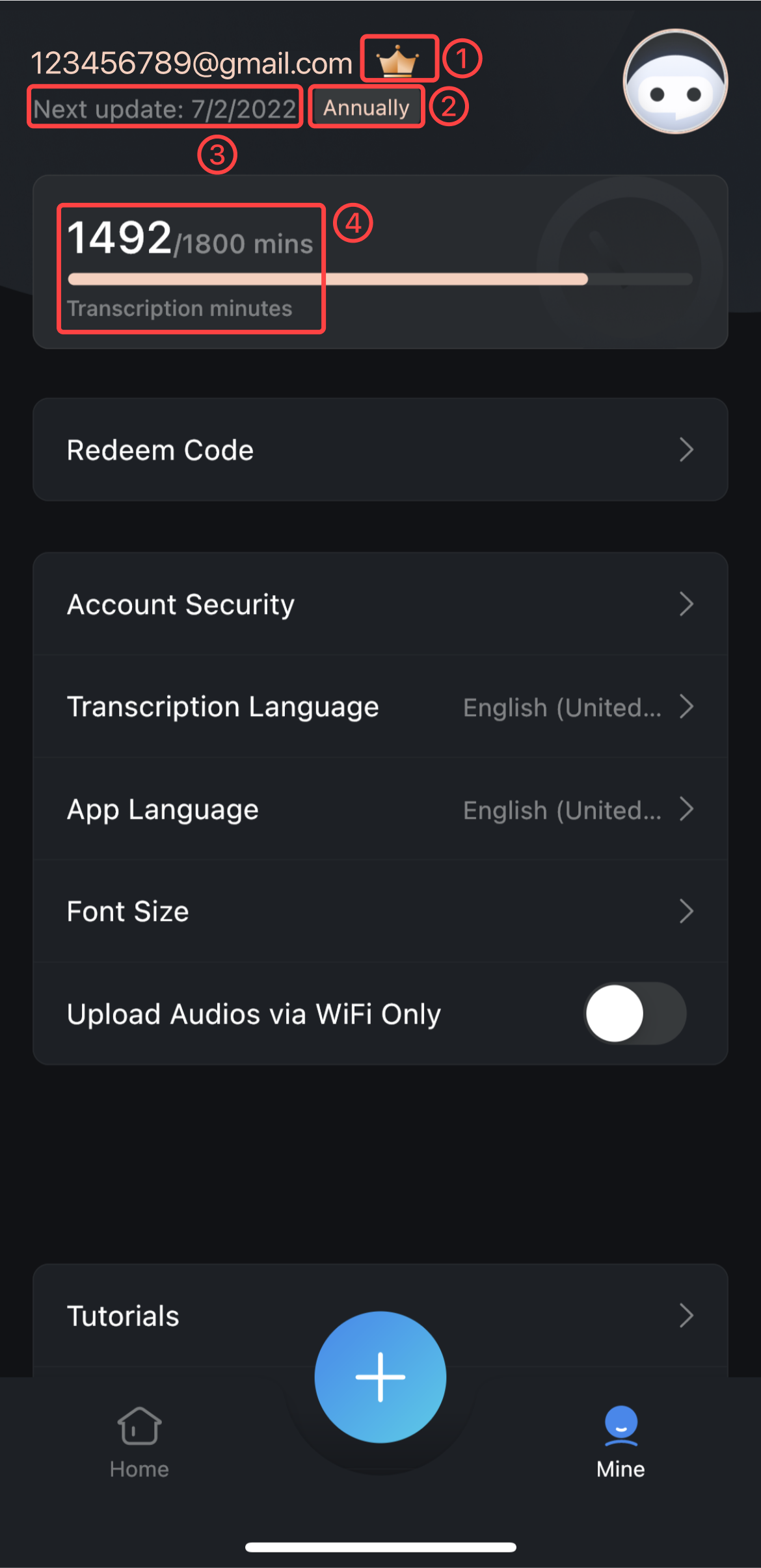 3.

Counting days of joining in Notta or starting your plan
4.

Usage of the transcription minutes
There are four types of Notta members.
For more about Notta plans and a free trial, please check our Pricing page.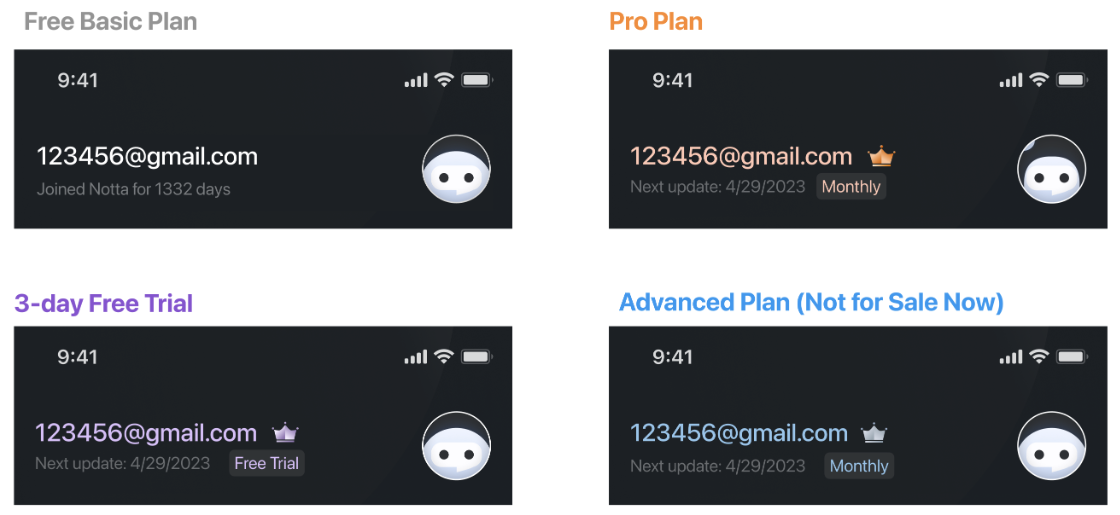 If your App version has upgraded to V 5.2.0
If your app version has upgraded to V 5.2.0, you can view more about your account info:
1. Go to the "Mine" tab > Tap on your e-mail address on the top.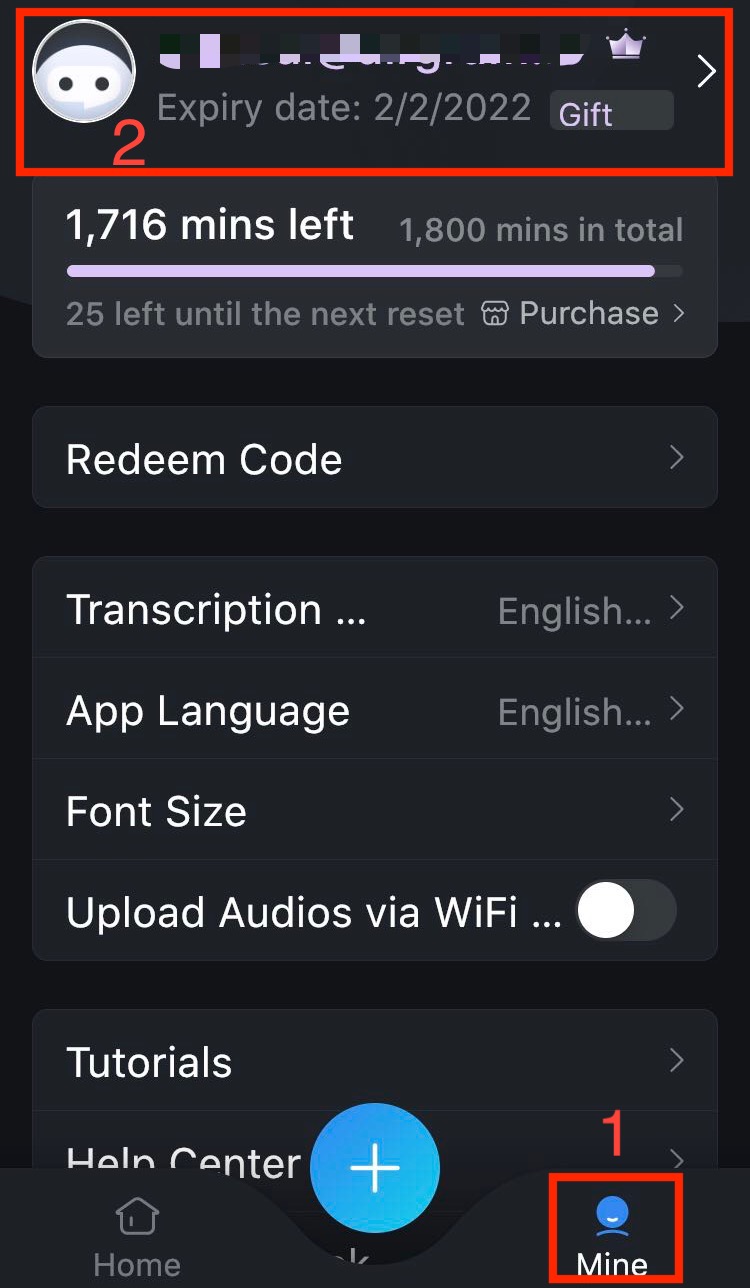 2. You will be able to view detailed information about your account including:
E-mail address

: Your E-mail address that you use

Current status

: According to the plan you've subscribed to, a status will be shown such as Basic, Gift Pro, and Pro.

Plan

: The plan you've purchased or given for free by Notta.

Redemption date

: Date that you've redeemed your code for the Notta Pro plan after purchasing Langogo mini.

Expiry date

: Your current plan will expire before this date.