1. Open your record, tap the "…" three-dot icon in the top right, then tap the Translate button at the bottom.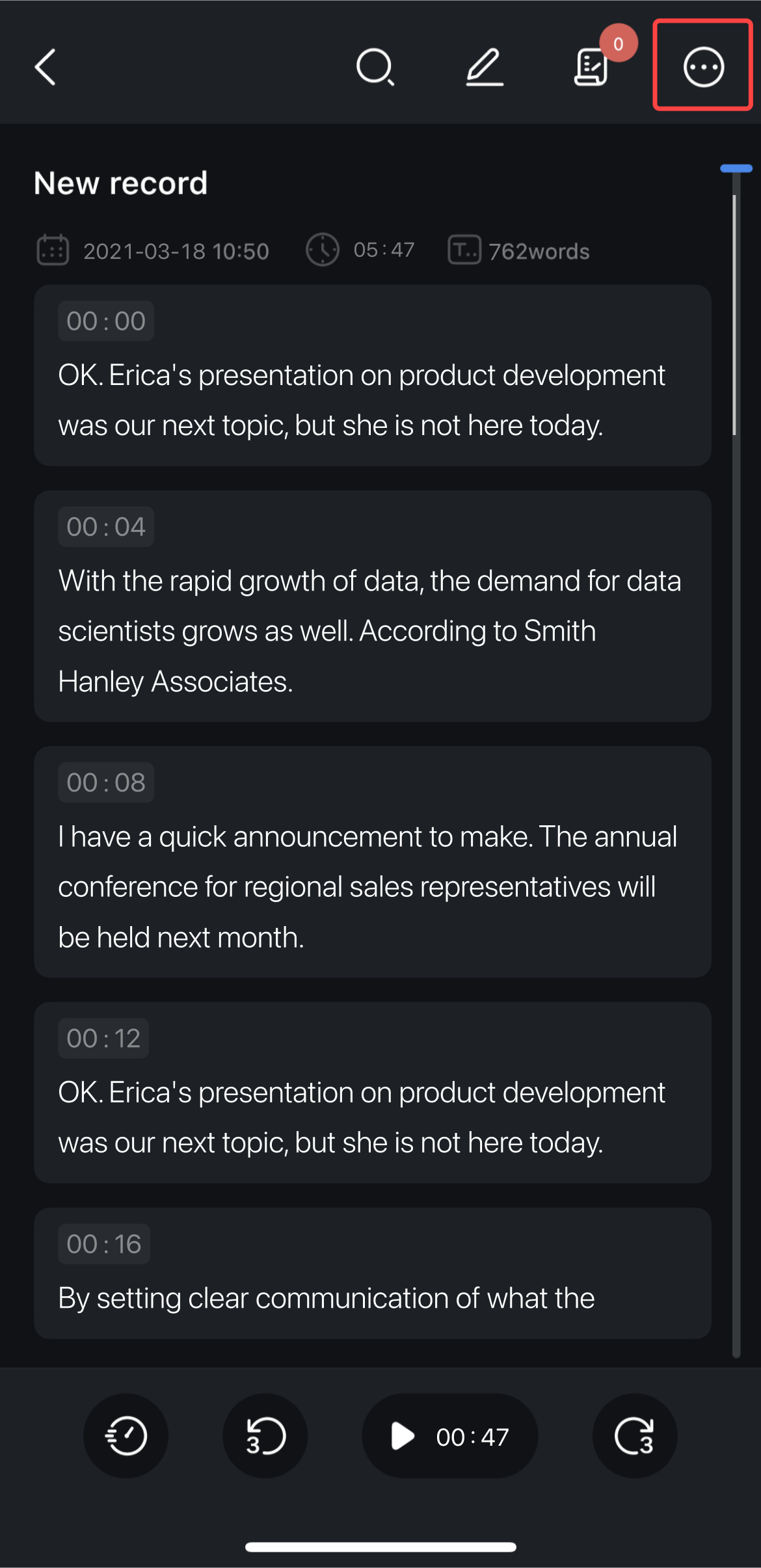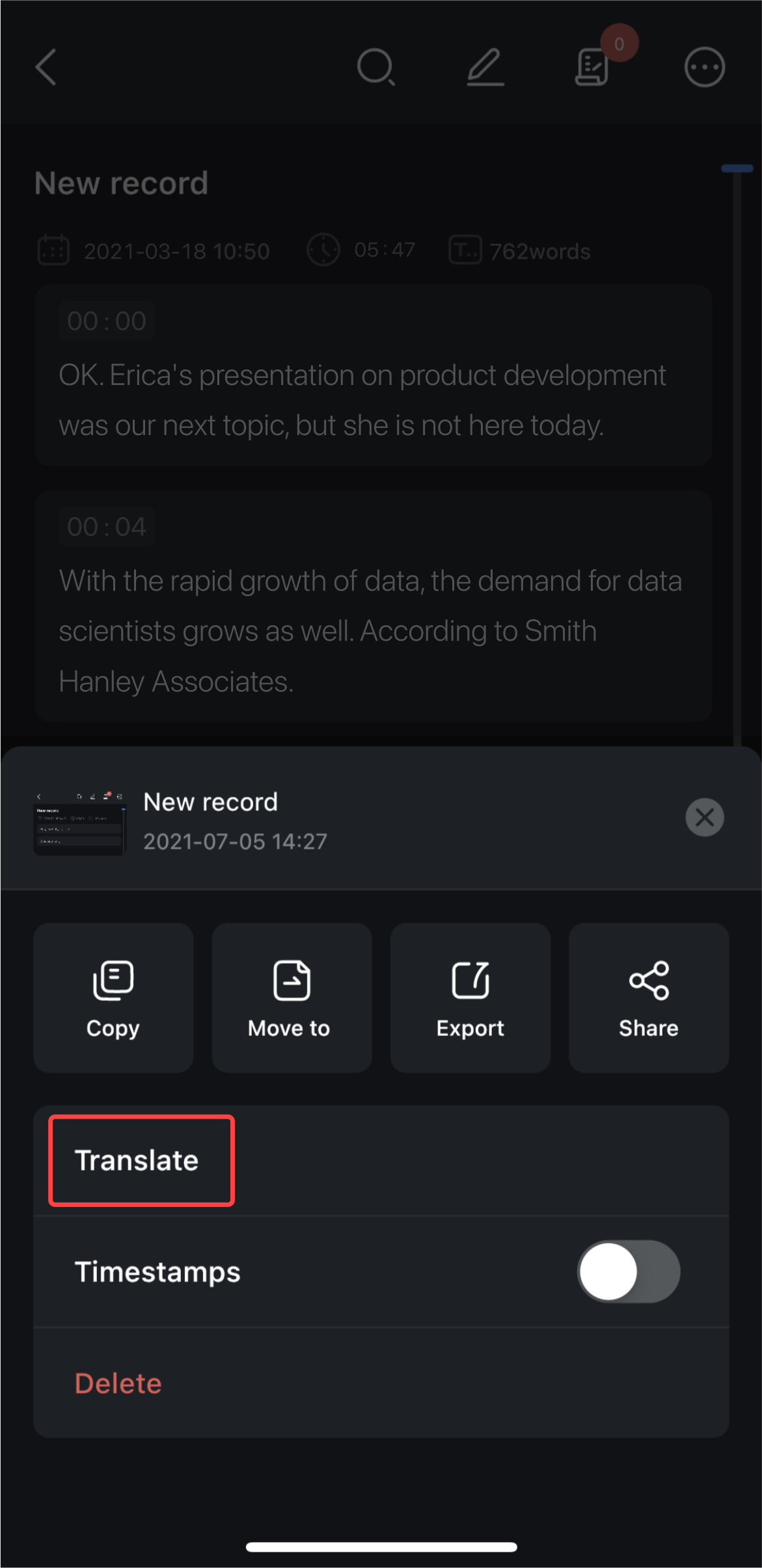 2. Read the note and tap Continue to translate.
Note: Translating will consume your transcribing minutes. And the translated text cannot be edited.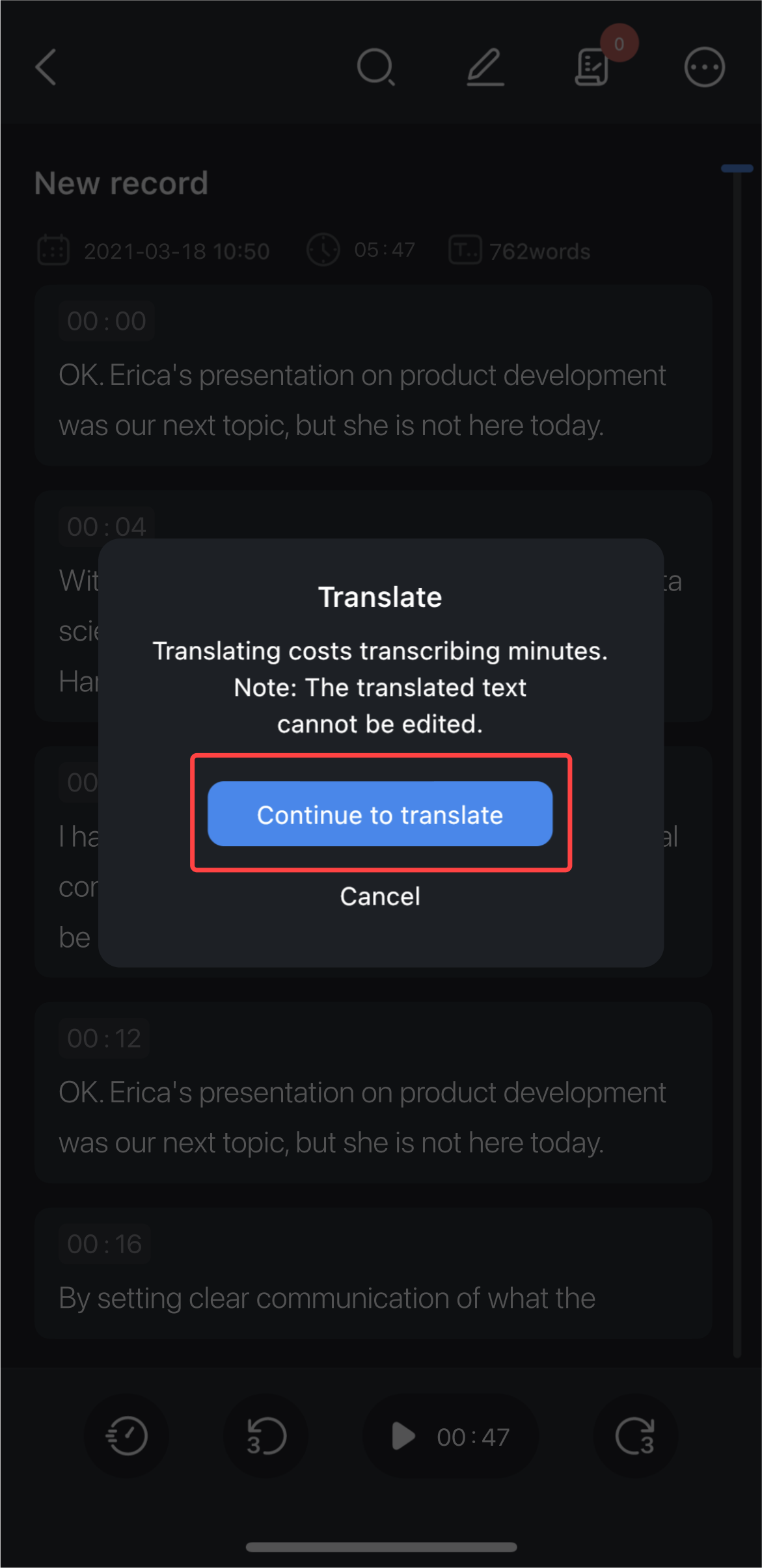 3. Set the language you want to translate and tap Done.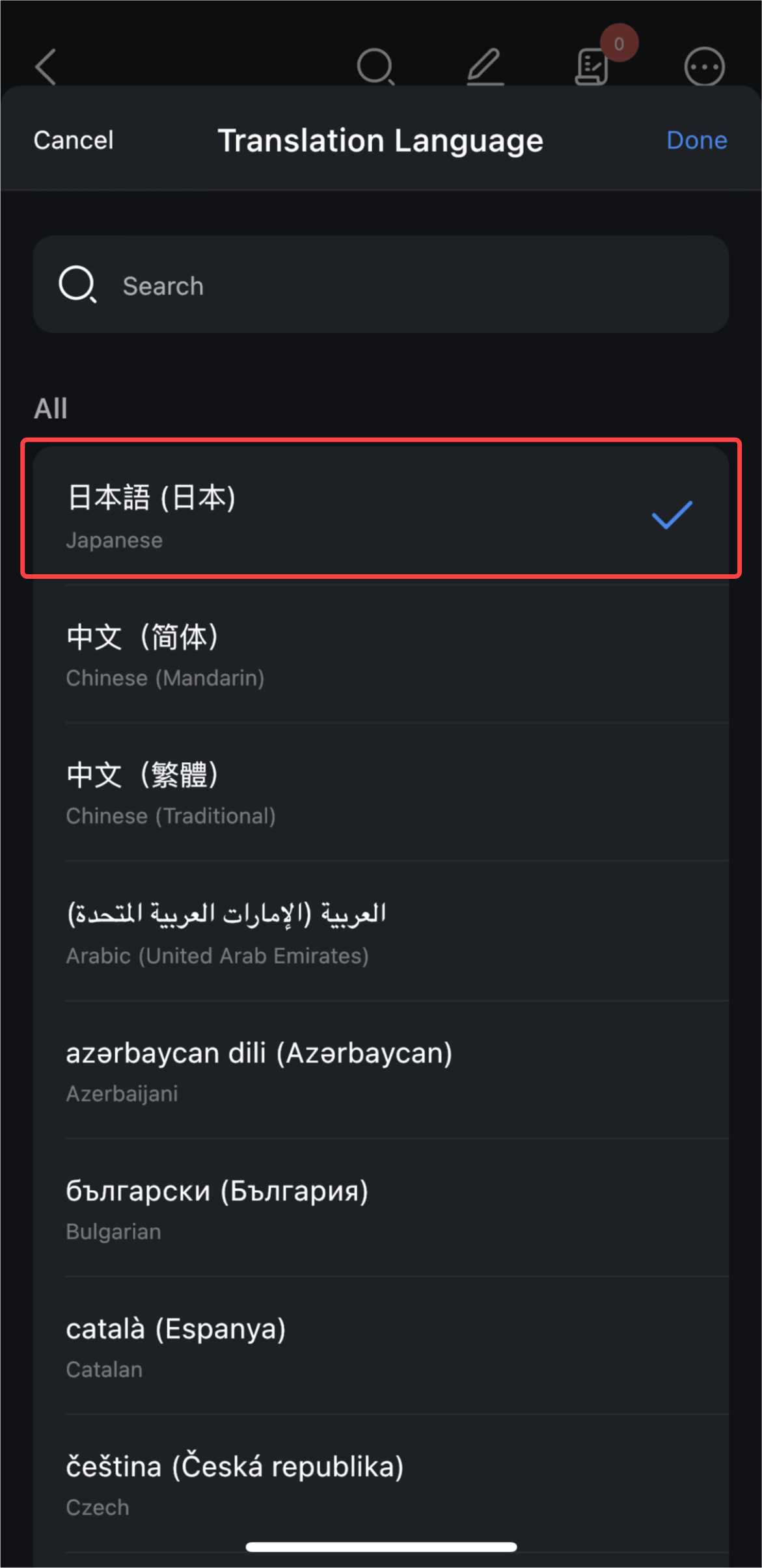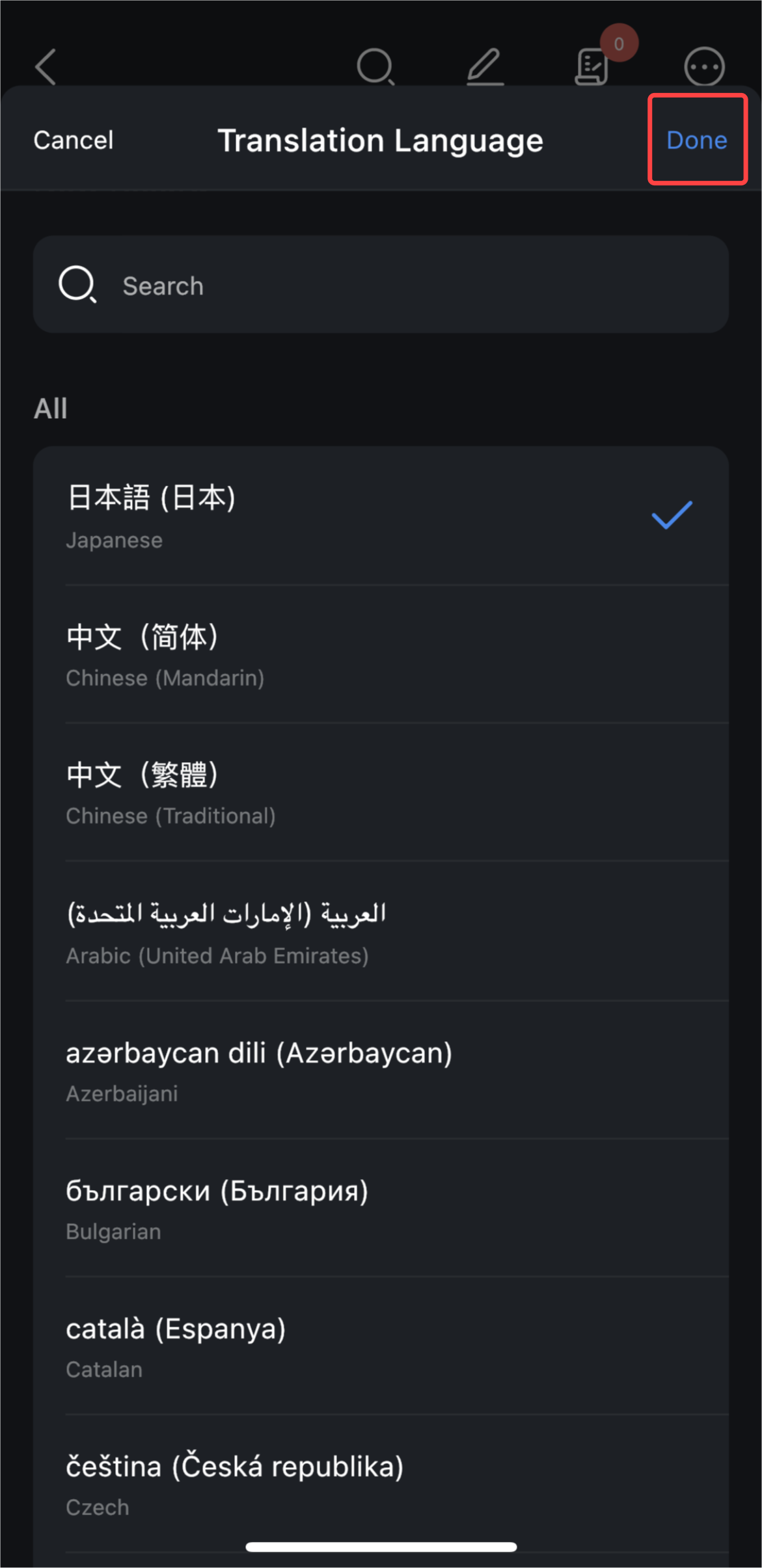 4. Tap Translate to review the translated text.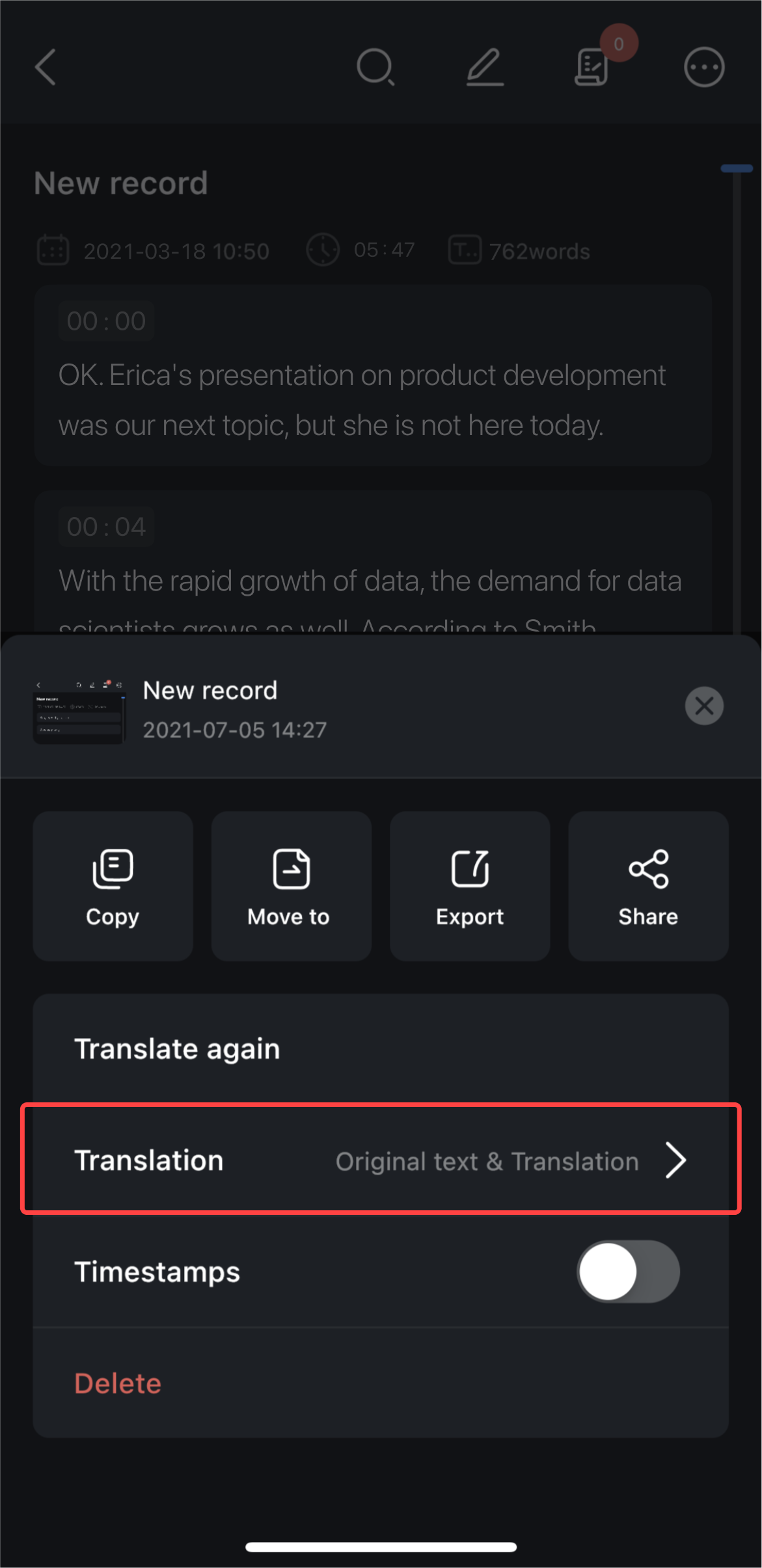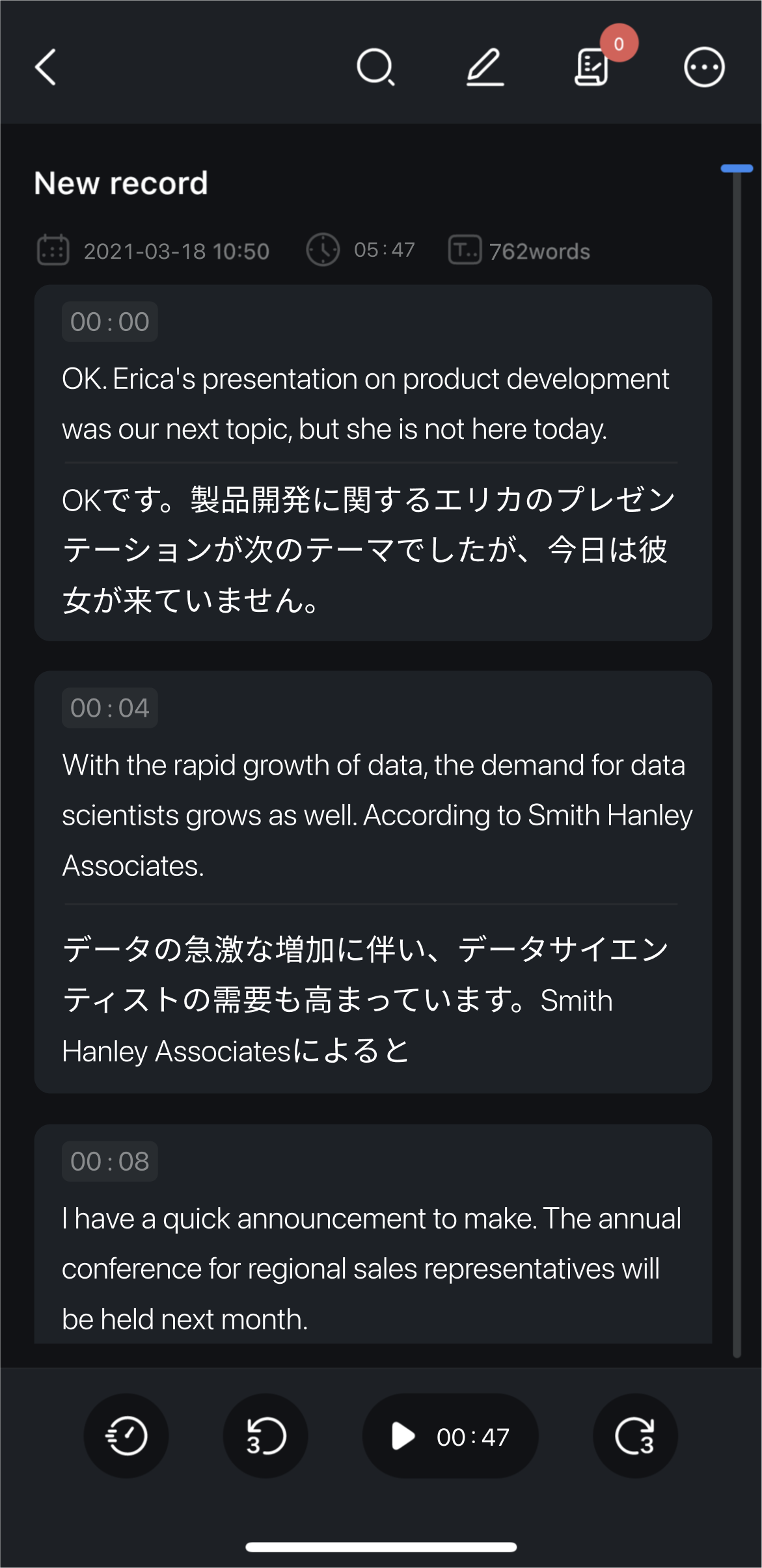 5. The accuracy of translation relies on precise transcription.
If the translation is not good enough, edit your transcript and then you may try to translate again.