1. Tap My Conversations to check your records.
When you tap one of the records on the Home page, Notta leads you to the transcription. And you can review the text and audio.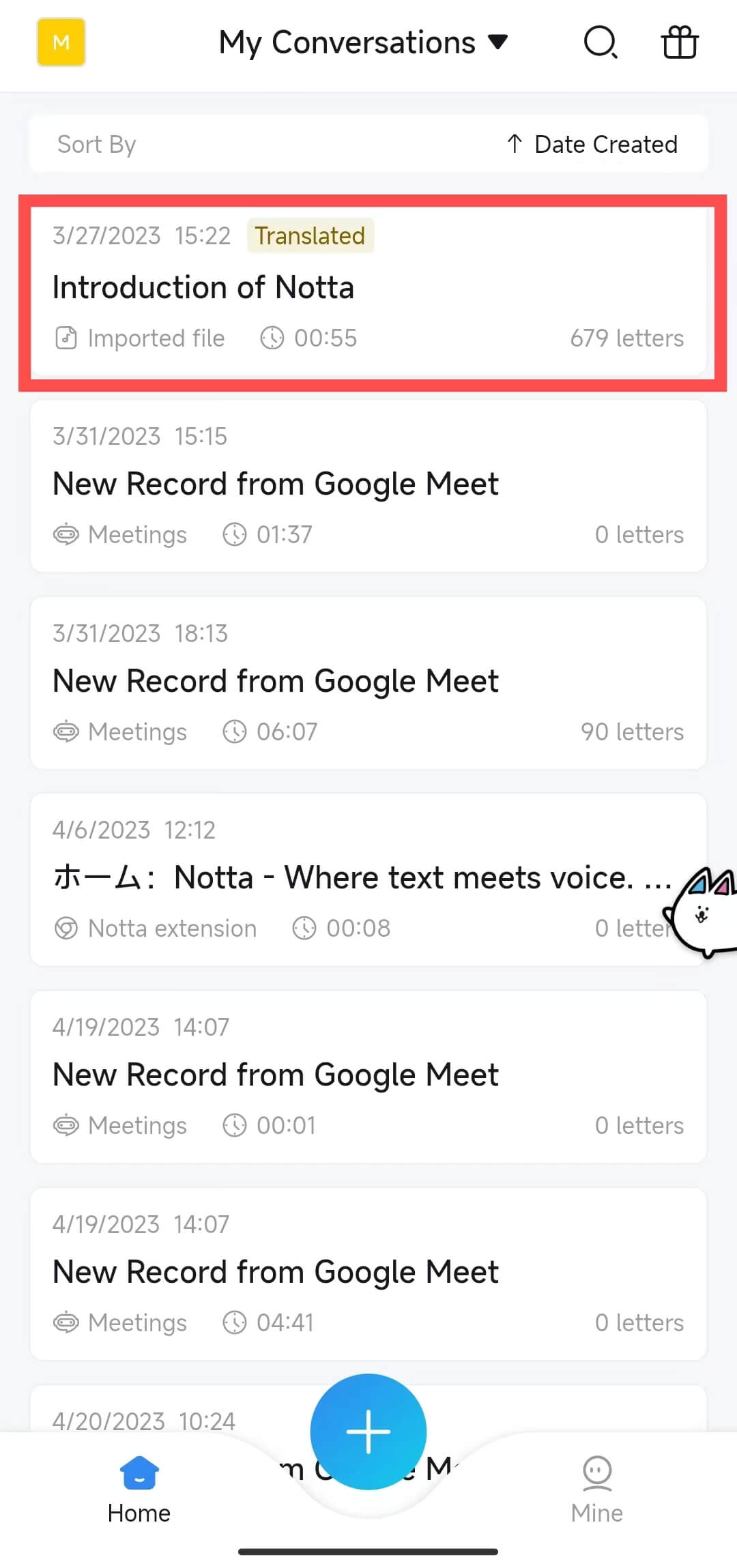 2. Tap the "▶" play button at the bottom to play your audio and review with highlighted text so that you can catch up on anything you may have missed. Also, you can tap any text block to play the audio from that position.