During recording or playback, it is possible to mark important moments as "Key points", "Questions", and "To-dos".
1. Open your record, tap the 🔖 Bookmarks icon to mark important parts of the record.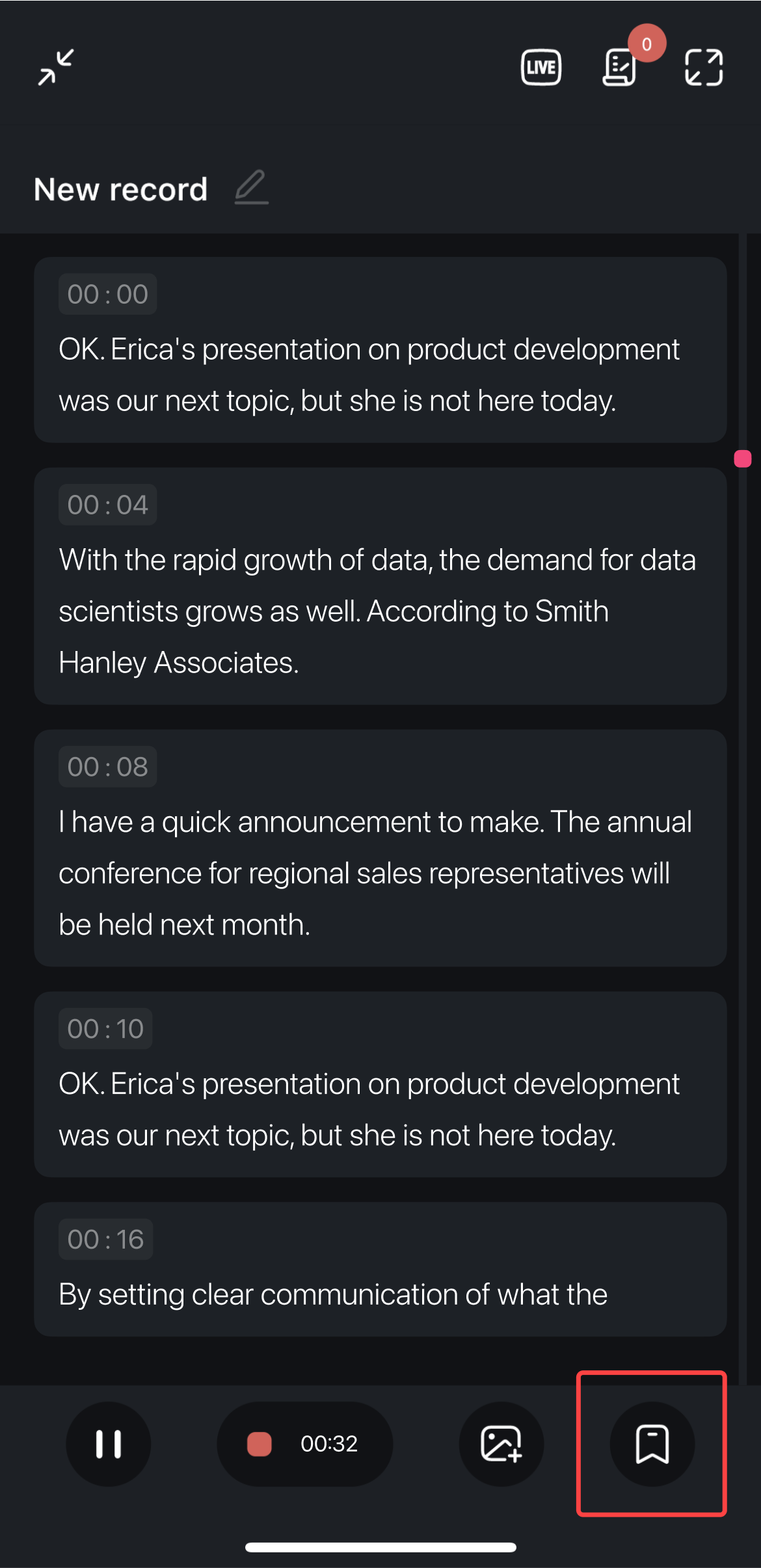 2. In your record, swipe the text block to the left.
You can mark important moments by tapping Mark at the bottom. Mark the content as "Key points", "Questions", or "To-dos". Also, you may Clear all selected marks to cancel.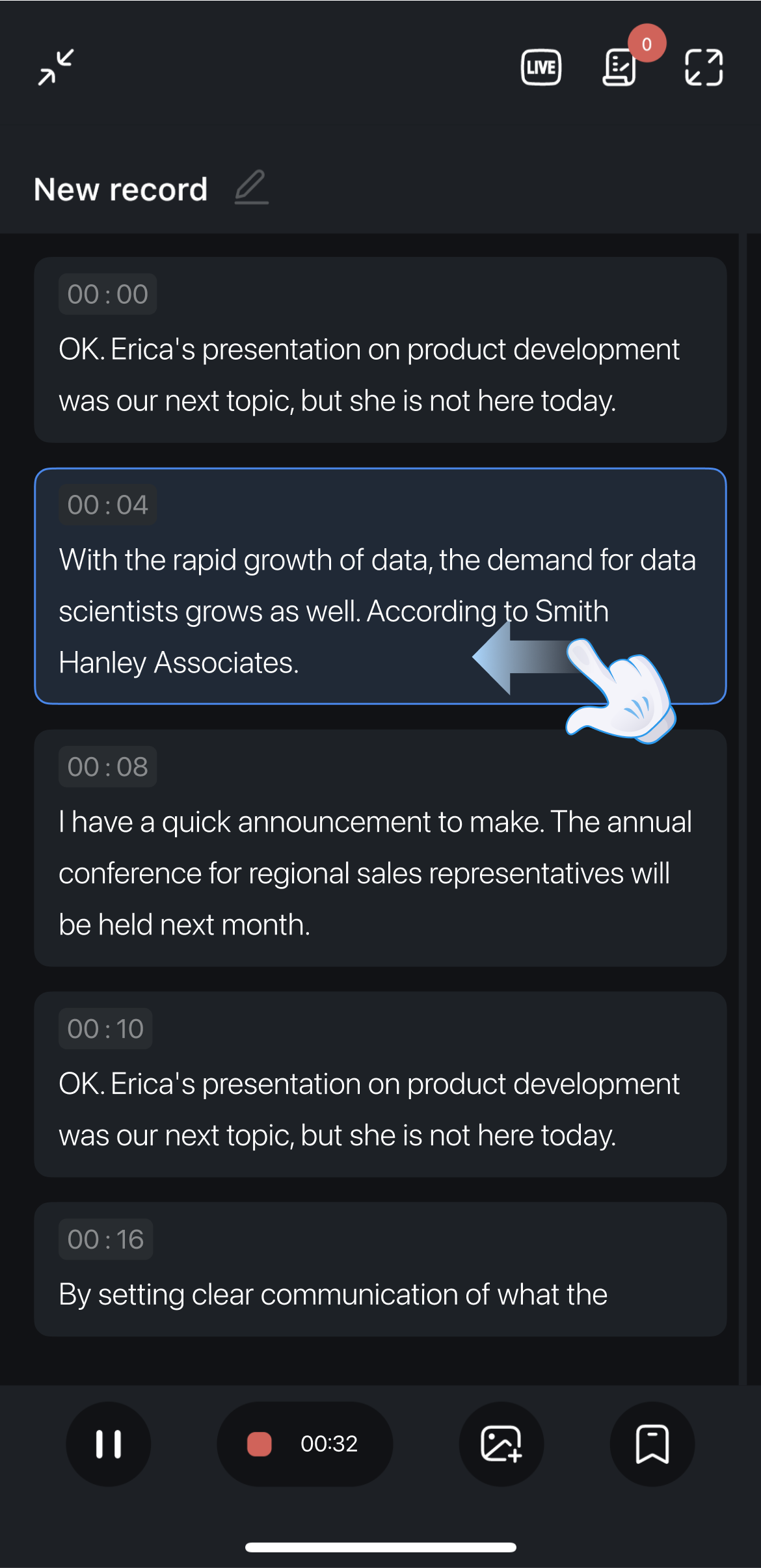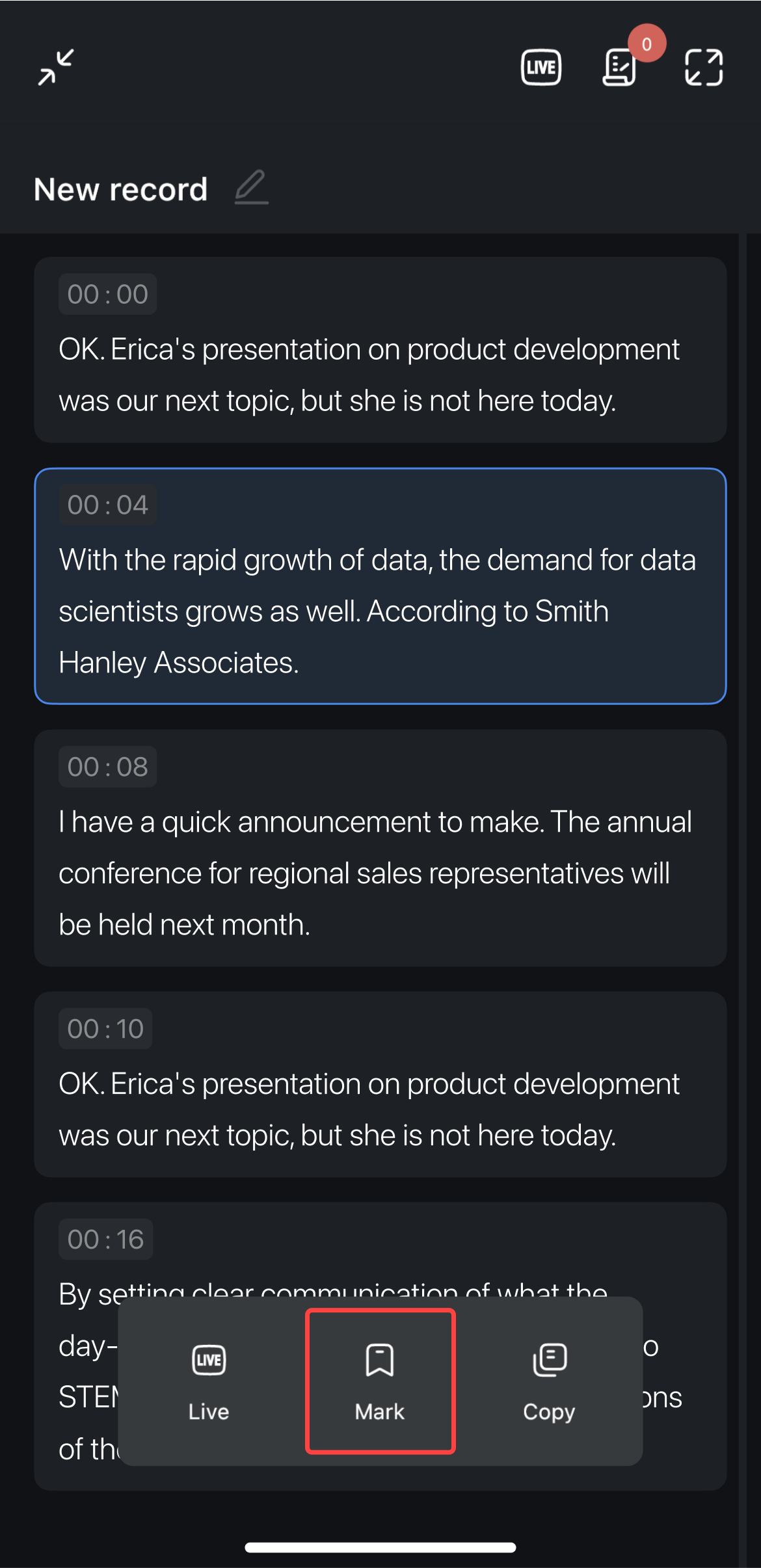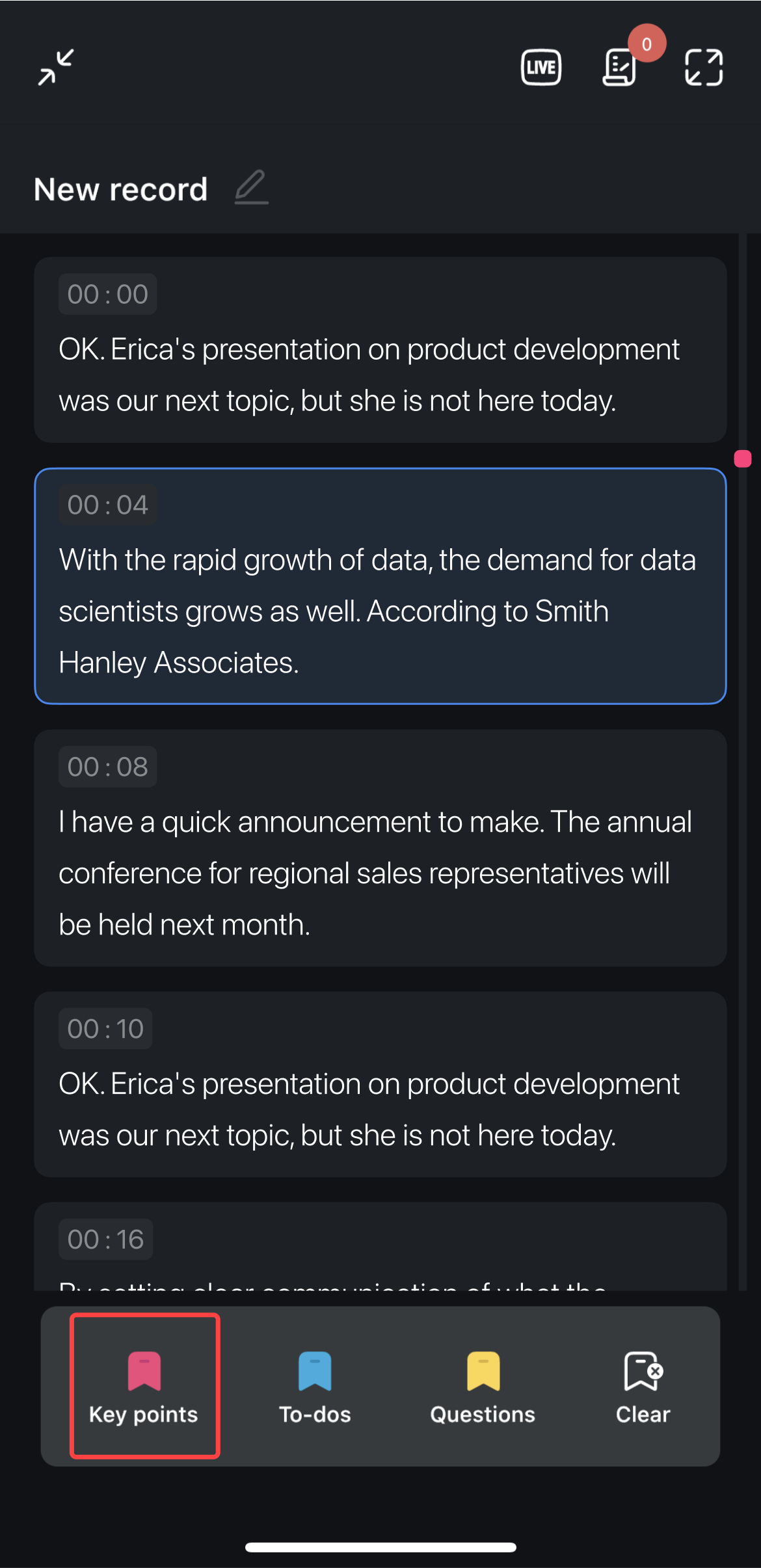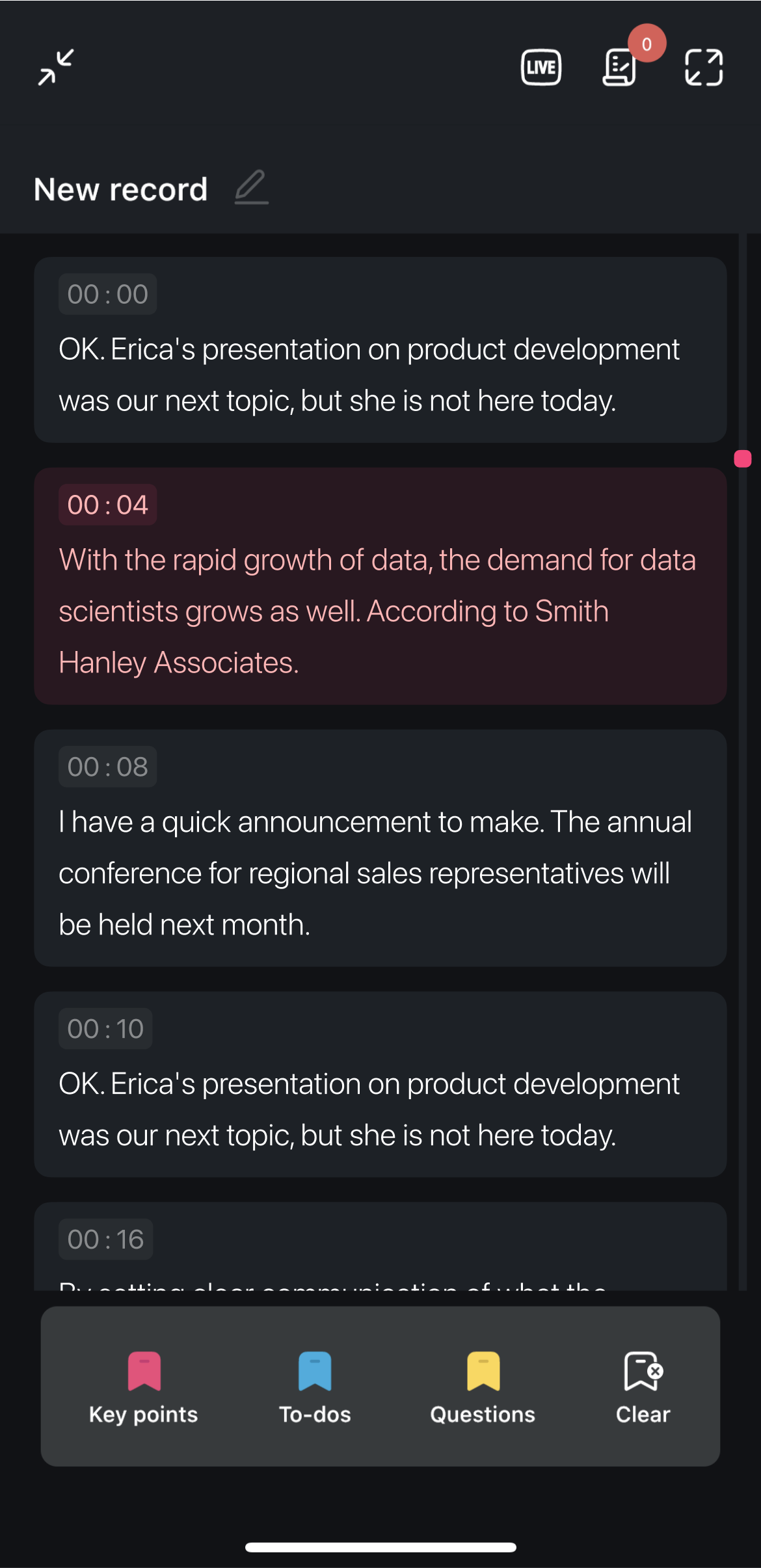 3. Tap the Bookmarks list icon at the top to manage all marks.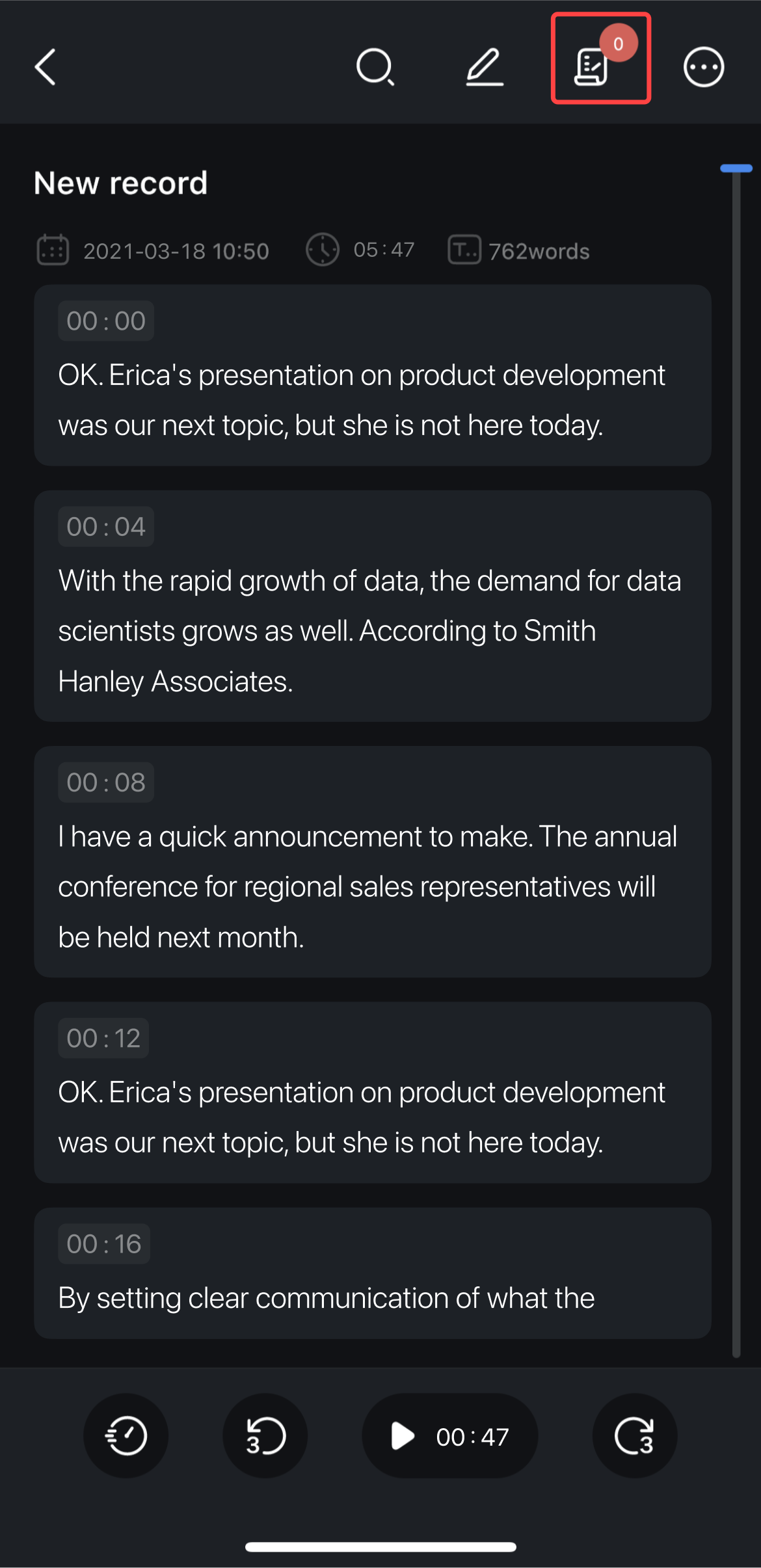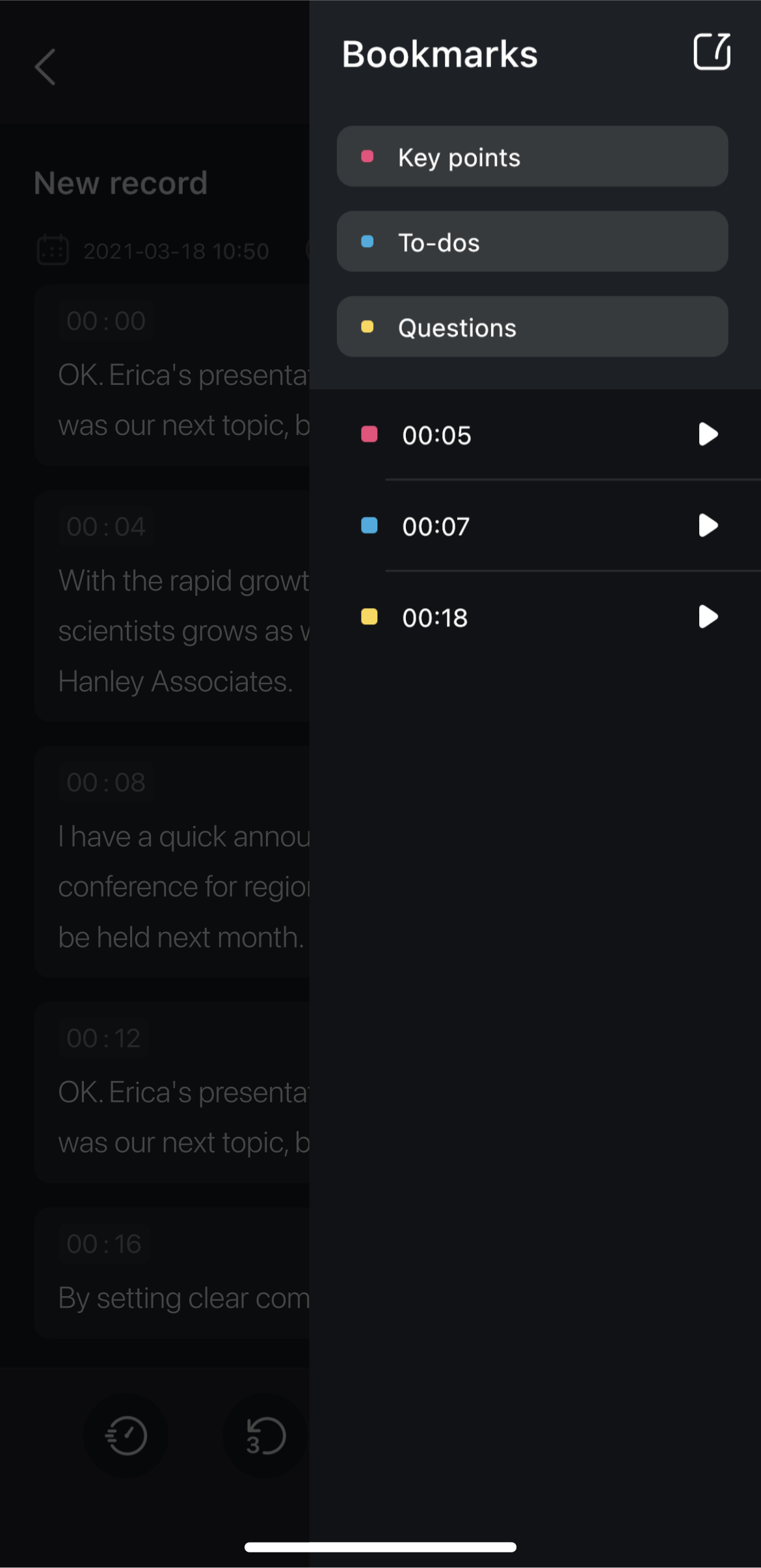 4. You can change the mark type by swiping it to right.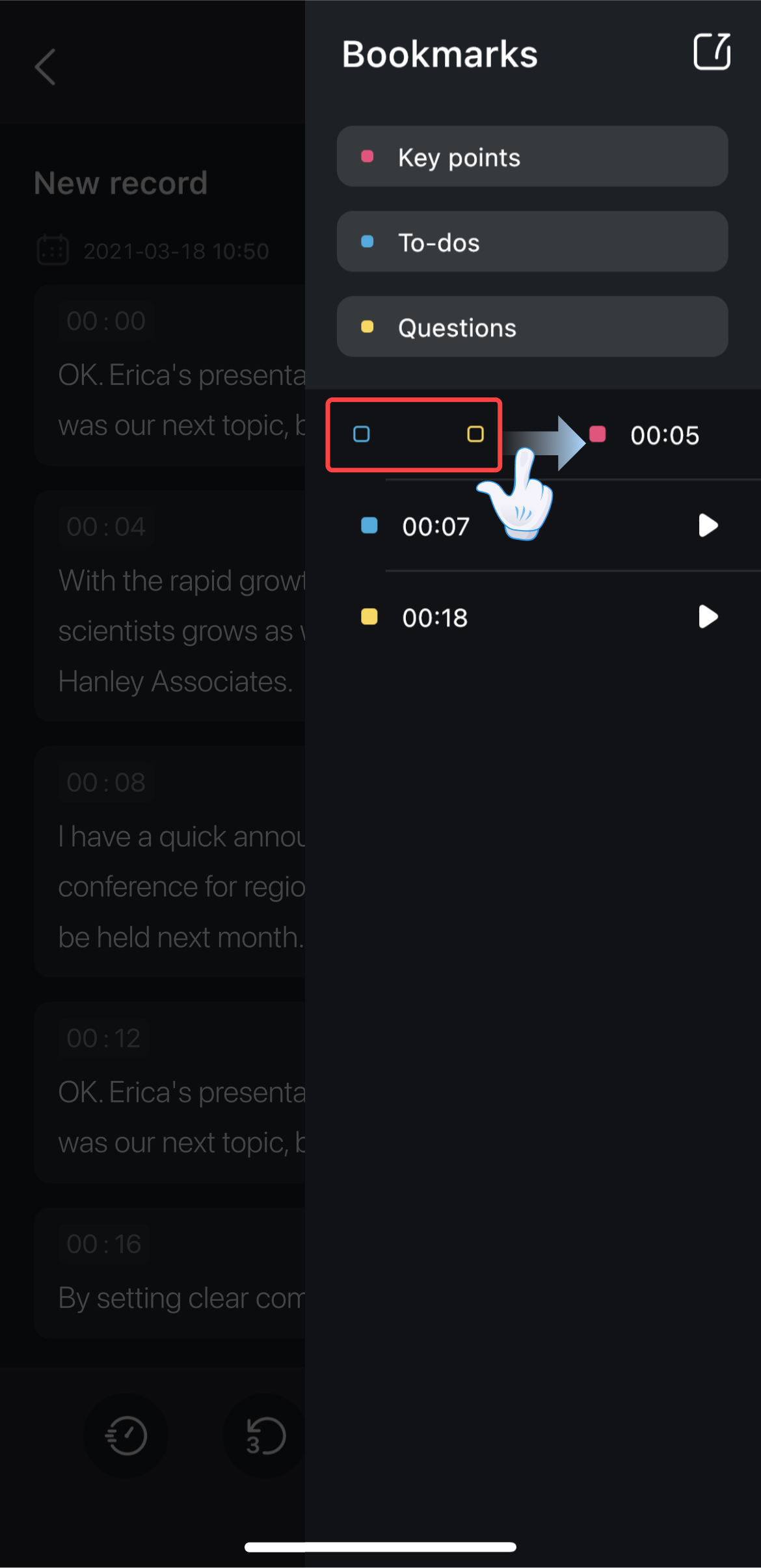 5. You can remove any marks by swiping left.