1. Open your record, tap the"…" three-dot icon in the top right, then tap Export.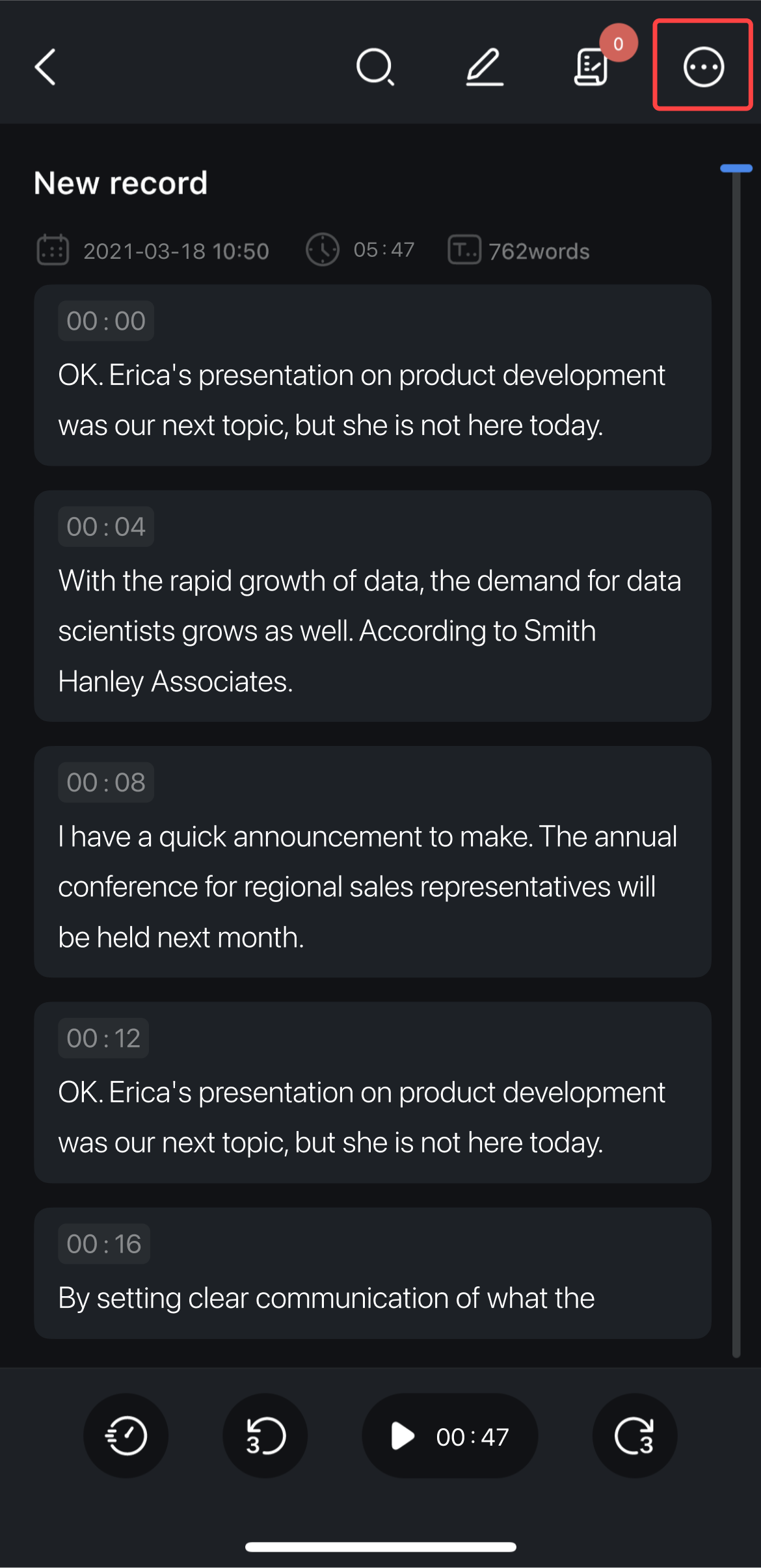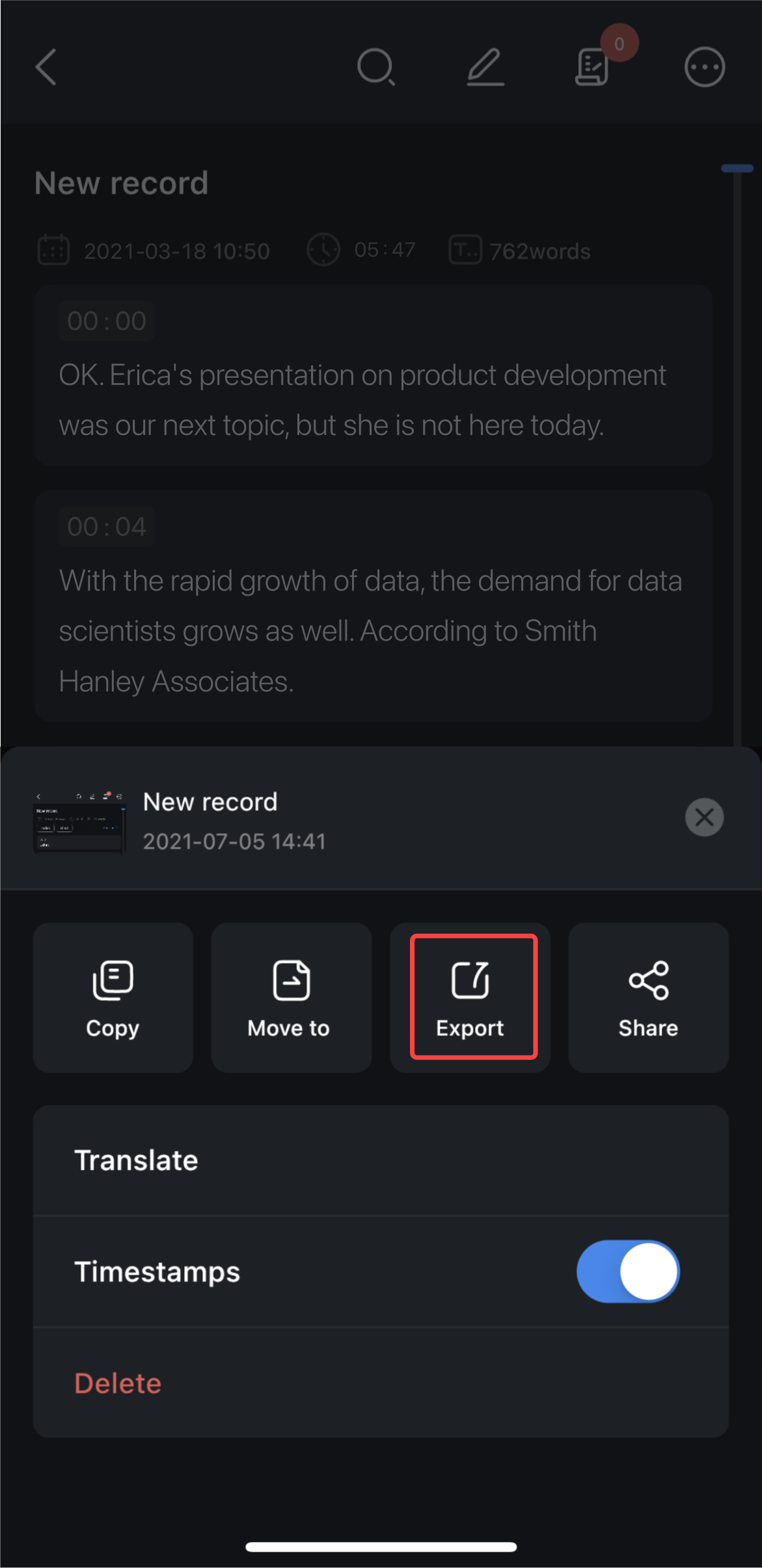 2. Choose to export the audio or text in different file formats.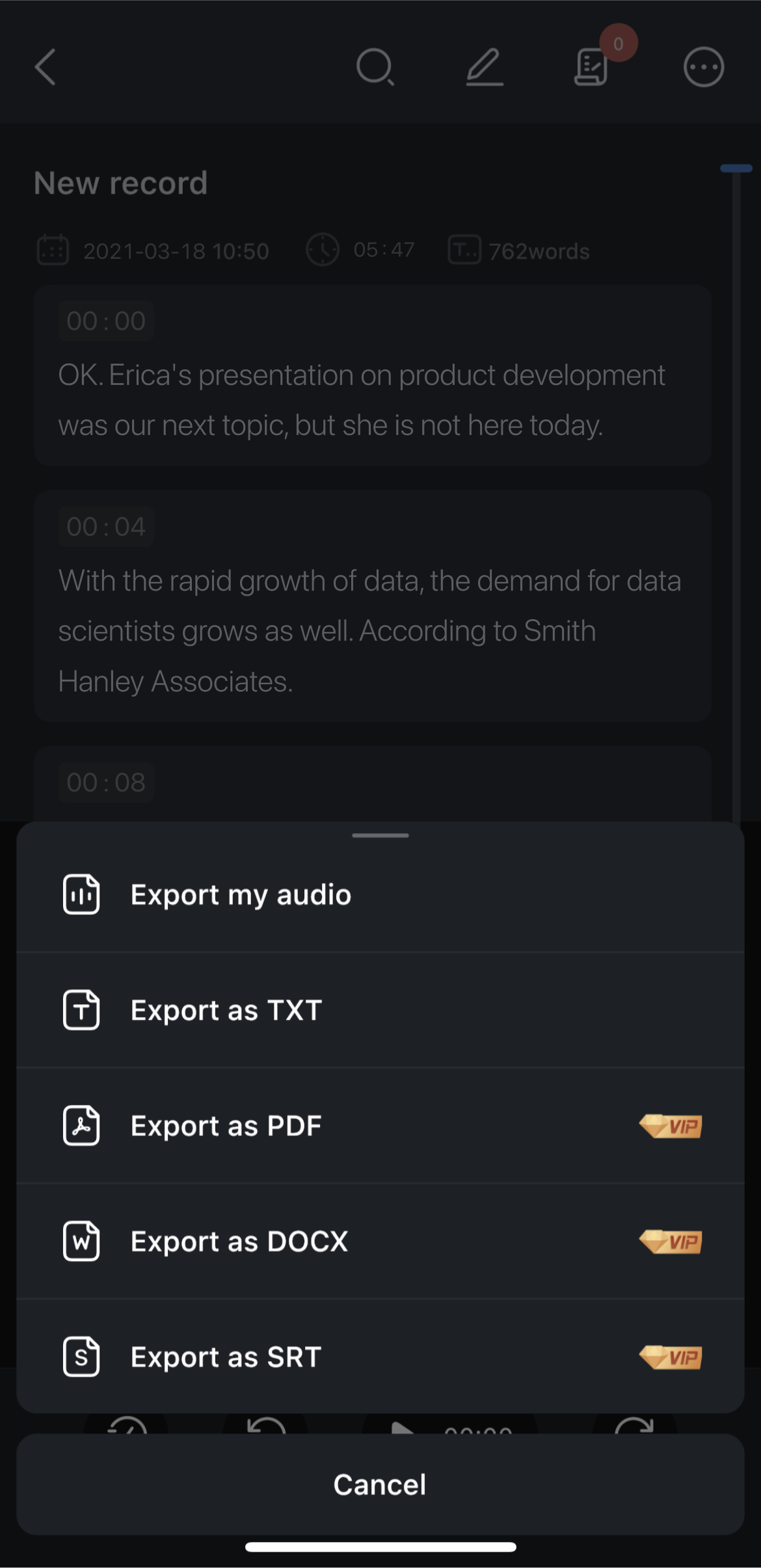 If you've upgraded your App version to V 5.2.0:
You need to become a Pro user to export your audio or your transcript to a TXT file.