Images can be added in Notta to enrich your transcription note. You can upload existing images from your Photos app, or take photos on the spot.
Add images while recording
On the Notta mobile app, you can insert an image while you're recording.
1. Start recording a conversation, hold down the block .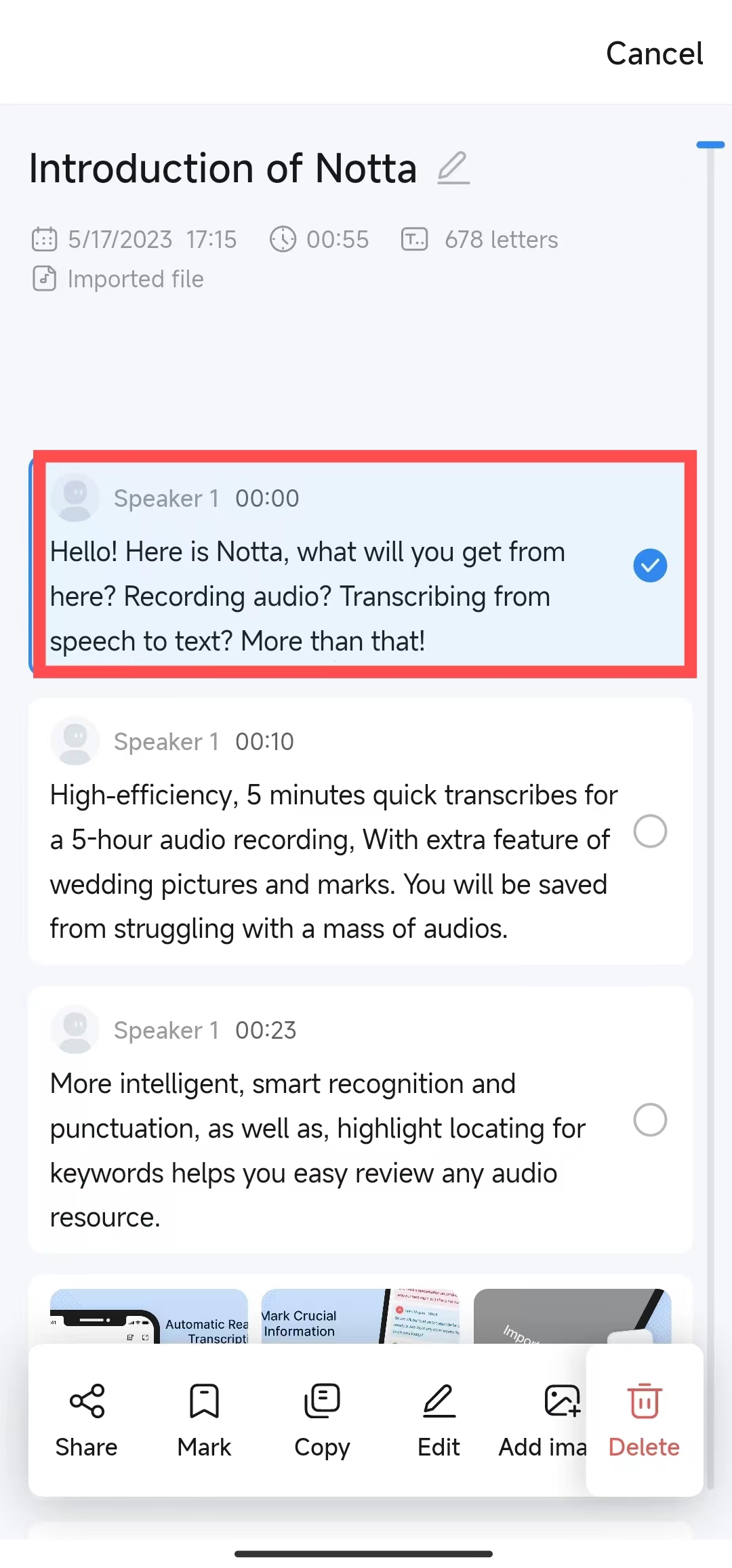 2. Scroll the sidebar at the bottom to the right, then you will see "Add image" icon.
3. Select an image and click Confirm to upload it.