1. Click Get Notta Pro, or click User settings→Subscription Plan.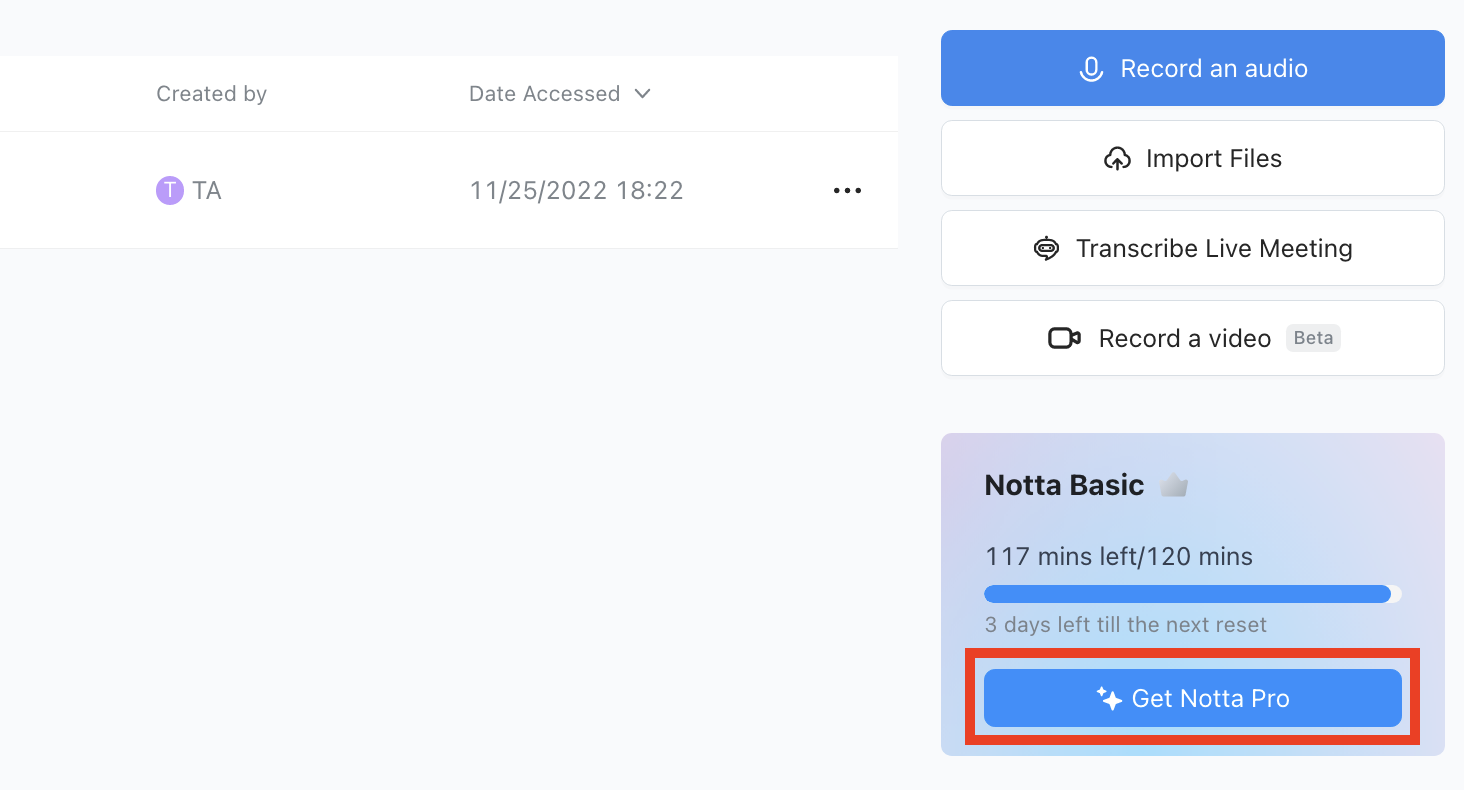 2. Click Get Notta Pro.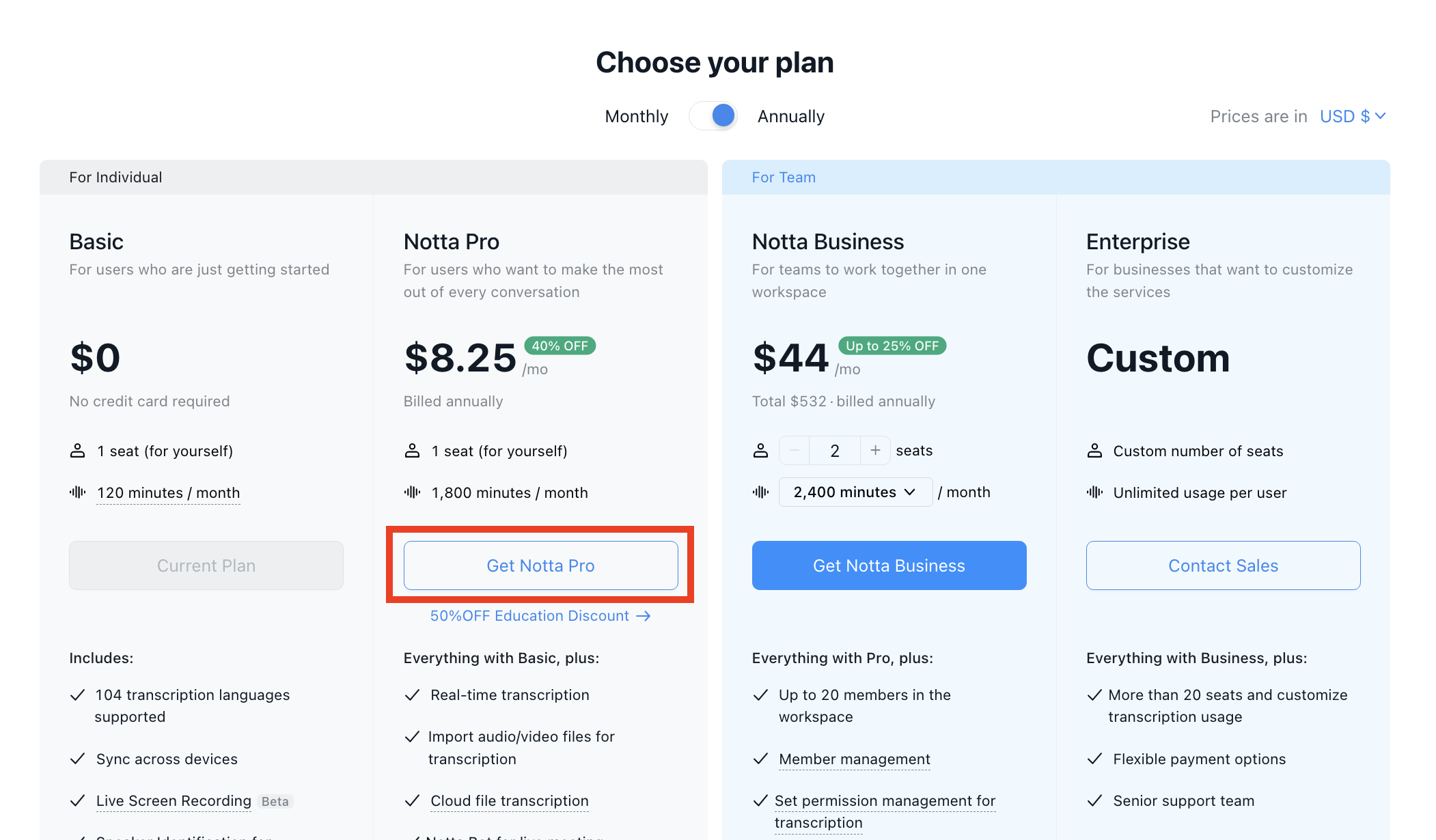 3. Complete the following steps within the billing page.
①Select the plan you would like to purchase.
(There are two options provided, the Annual Pro Plan and the Monthly Pro Plan.)
②Enter your credit card information.
③Click Get Notta Pro to complete the purchase process.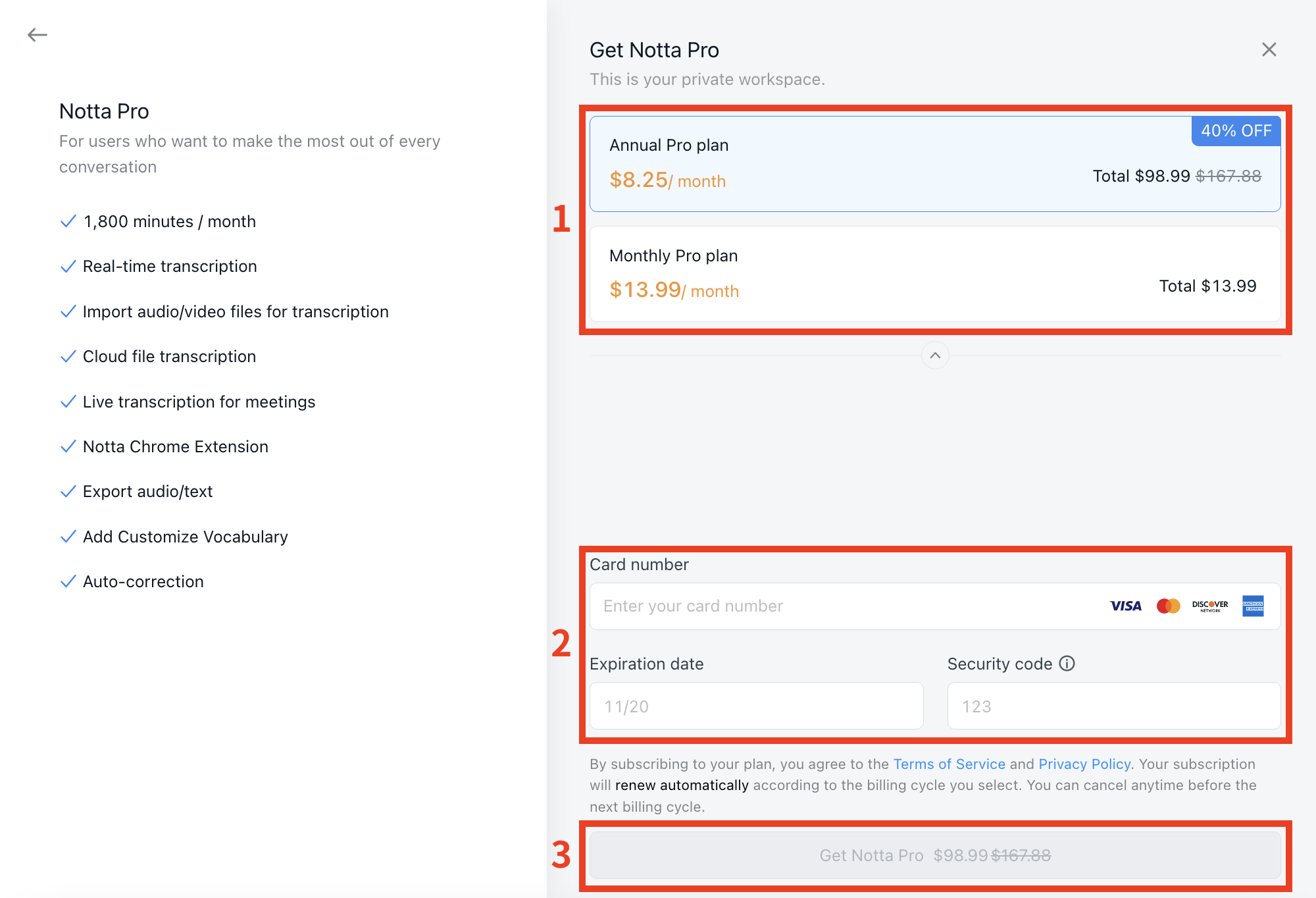 4. Click Return to home page and you will be able to enjoy your subscription.