Launch the app and select "Home" on the tab bar to display. The [home] screens for iOS and Android have a common configuration.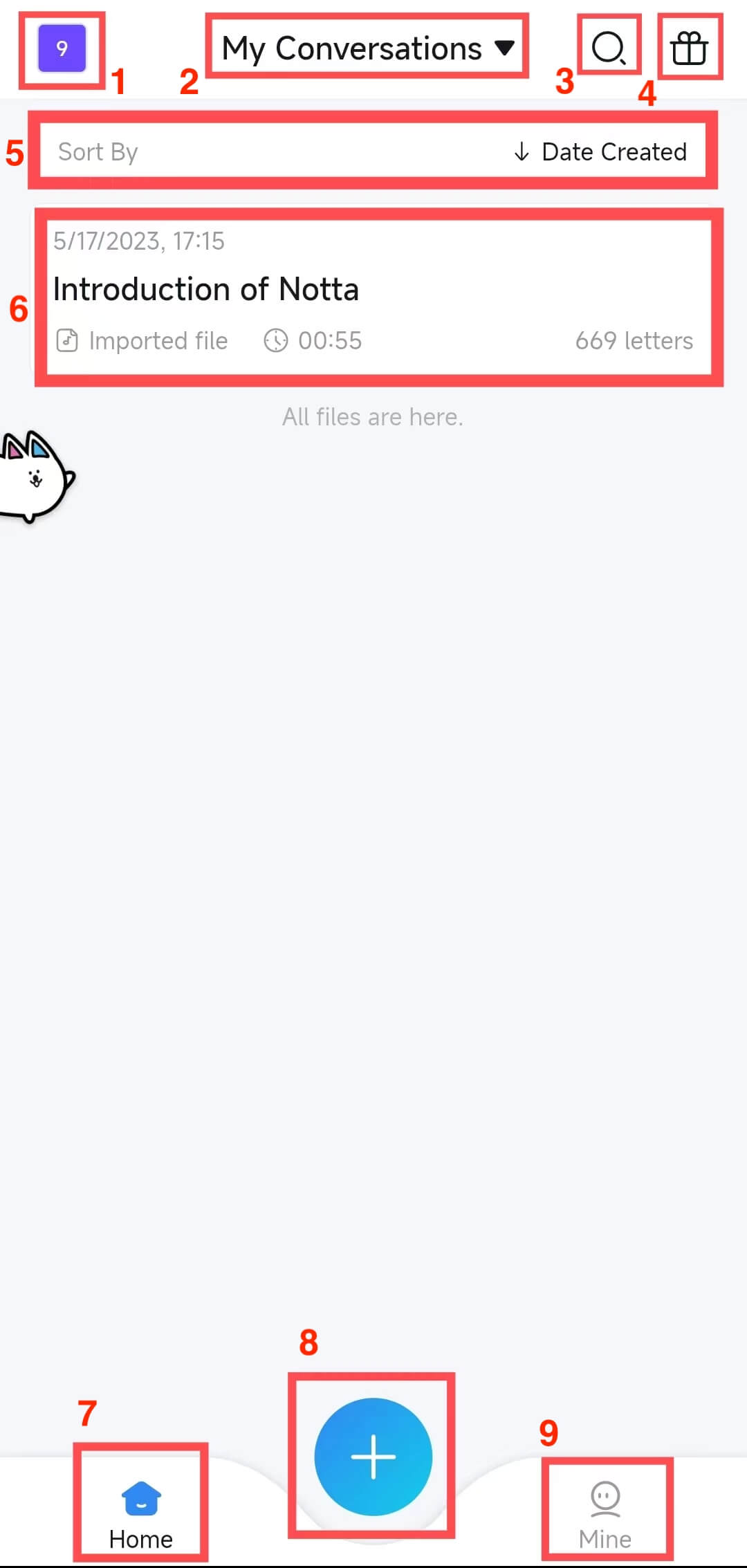 1 My workspace: The current workspace name and logo. Tap to switch workspaces.
2 Folder: The current folder. Newly recorded/transcribed data will be saved in the folder. Tap the folder name to select another folder or create a new folder.
3 Search: You can search the transcription content in the app.
4 Recommend to Friends: You can invite your friend to sign up Notta and get a 3-day free trial for Notta Pro.
5 Sorting: You can tap here to sort the transcription data.
6 Transcription data: Transcription data saved in the folder is displayed.
7 Home: Tap to switch to home.
8+ Button: Tap to display three options: [Import Files], [Record Now], and [Live Transcribe Meetings].
Import Files: You can import audio/video files and convert them to text.
Record Now: Start real-time recording and transcription.
Live Transcribe Meetings: Record and transcribe Zoom / Microsoft Teams / Google Meet meetings.
9 Account: Tap to switch to account. You can change all kinds of the settings here.