1. Open the file you want to translate and click "Translate" .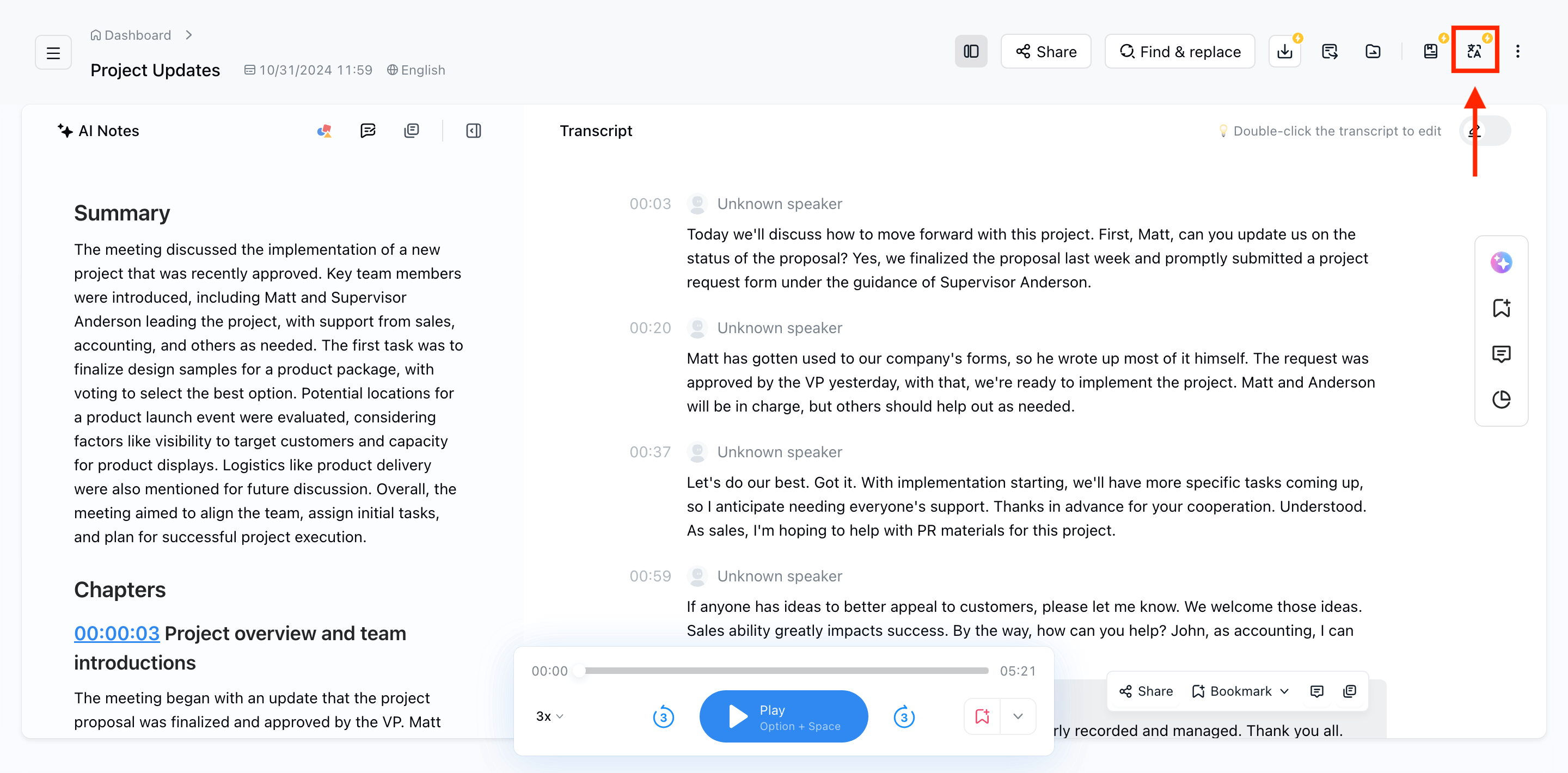 2. Select translation language and click "Translate". To enhance translation accuracy, please ensure to review and correct the transcribed text before proceeding.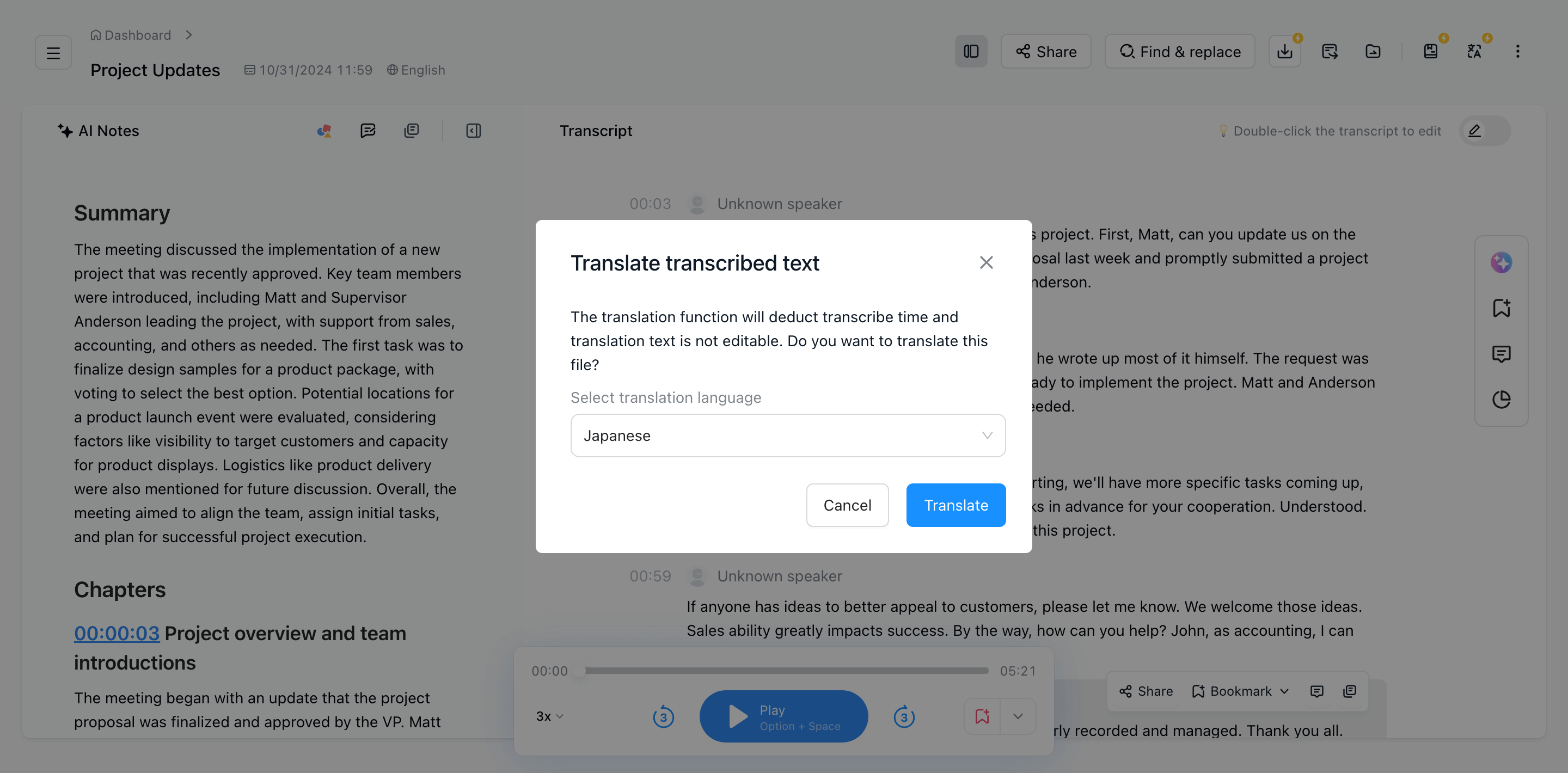 3. Once the translation is complete, the original text and translated text will be displayed. If the translation is incorrect, you can edit the transcribed sentences and click on "Translate again" to obtain an improved translation. Please note that retranslating will consume additional transcription time.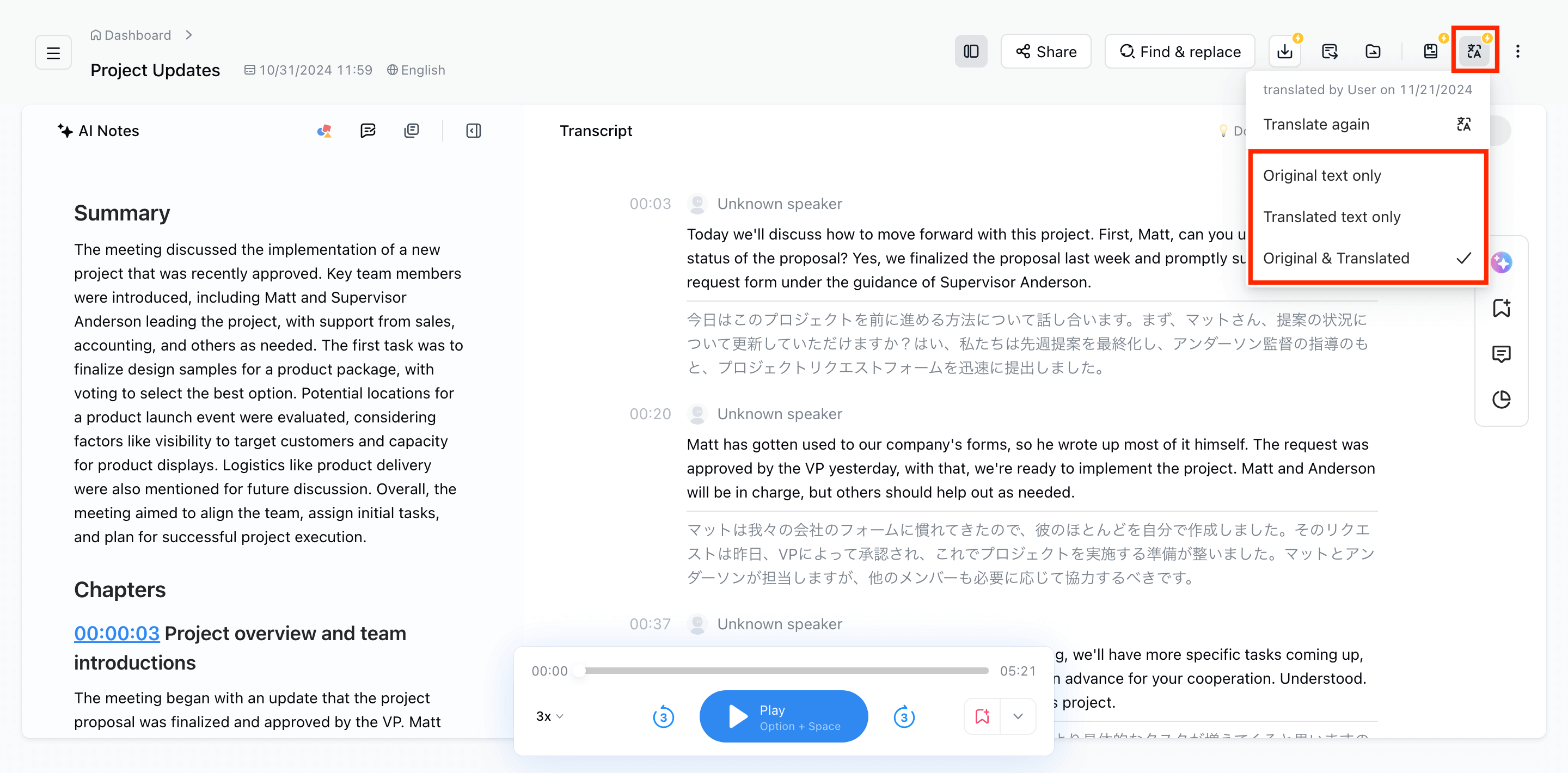 4. After the translation is complete, you have the option to choose different views:
Show original text only: Click to view the original text without the translation.
Translation only: Click to view the translation without the original text.
Show original text & translation: Click to display both the original text and the translation side by side.

5. We currently do not support exporting translation results. If you wish to export the translation, please follow the steps below:
Position the cursor over the specific block of translated text you want to copy, and the "Copy" icon will appear. Click on the "Copy" icon to copy the text.

If you want to copy all blocks, click on any block and then press Ctrl+A (for Windows) / Command+A (for Mac) to select the entire text. Once the desired text is selected, use Ctrl+C (for Windows) / Command+C (for Mac) or click on the Copy icon to copy the original and translated text to your clipboard.